Denali Highway Paxson to Cantwell (Hwy 8)
The Denali Highway is certainly one of the most spectacular drives in the world. Much of the route lies above timberline, so the vistas go on forever. The mountains and glaciers of the Alaska Range form a majestic backdrop, with miles of rolling tundra punctuated by shallow lakes in between.
The Denali Highway stretches 135 miles from Paxson to Cantwell, connecting the Richardson and Parks highways. Before the Parks Highway was completed in the early 1970s, the Denali Highway was the only road access to Denali National Park. The road is mostly gravel (max speed varies from 35–55 mph depending on surface conditions), and winter conditions close the road every year from October through mid-May. Because of the gravel, you'll need a rental car that allows you to drive here, like Alaska 4x4 Rentals, Alaska Overlander, or Alaska Auto Rentals. Depending on when you drive the Denali Highway, you may see only a few dozen cars the entire length of the road
You can drive the highway in a day, but we recommend at least one over night. There are four lodges along the highway: Tangle River Inn (MP 20), Maclaren River Lodge (MP 42), and Alpine Creek Lodge (MP 68) and Clearwater Mountain Lodge (MP 82.2). But you can camp anywhere along the highway. There are pullouts every couple miles, sufficiently large and flat even for 30+ foot RV's.
If you're into hiking, biking, fishing, 4-wheeling, or photography, you can create a 4-7 day wilderness experience without the expense of a fly-in. Dozens of hiking and 4-wheel trails lead back into the wilderness. Clearwater streams cross the highway in many places, where you can cast a line for grayling and other fish. The landscape photography opportunities are endless. (However, the wildlife photography isn't great, because the area is hunted heavily in the fall.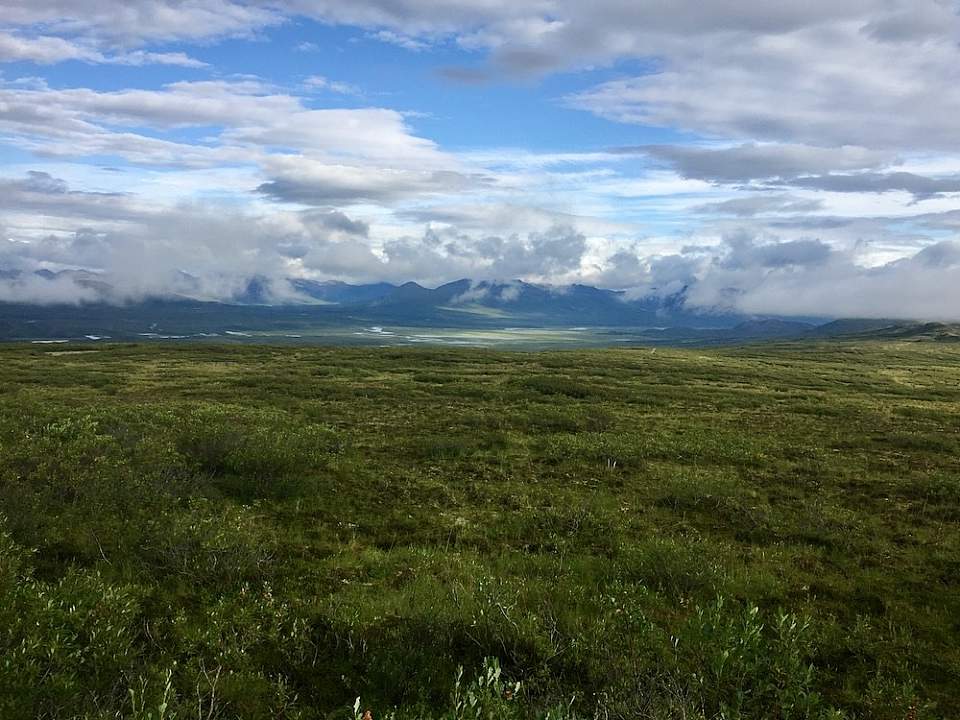 Many of the pullouts are in such sublime locations, that you'll want to pull out your camp chair and take in the scene for hours. Three of our favorites are:
If you choose this route, there are many scenic viewpoints and trails along the way. This guide covers the highlights.