Get up close to the Alaskan glaciers and wildlife you came to experience by taking a cruise on a custom-built catamaran out of Seward that also includes a kayaking excursion with the experienced guides at Liquid Adventures and leave with unforgettable memories.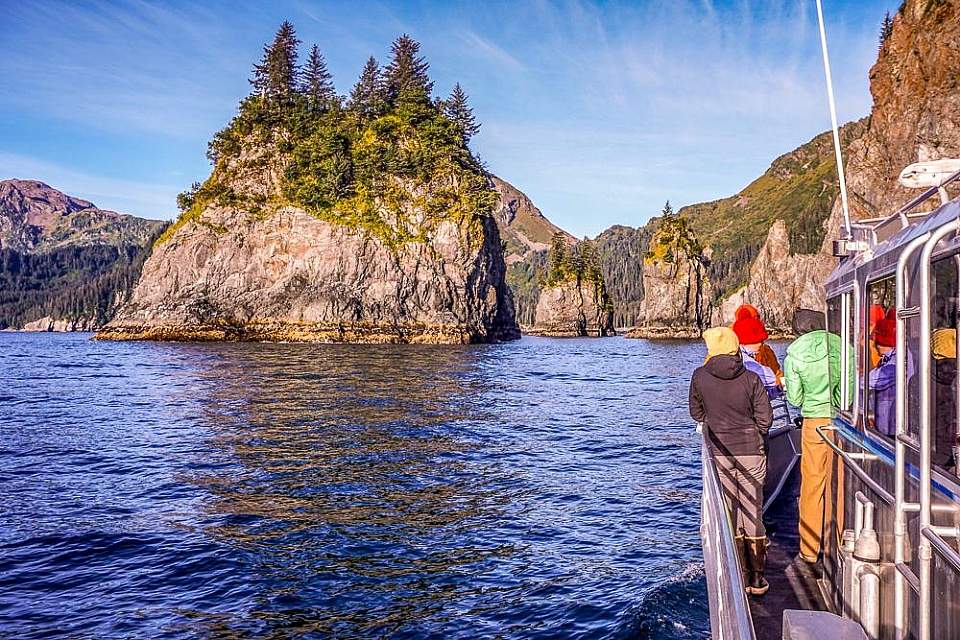 The Experience
Kayaking adds a special element to the classic glacier and wildlife cruise out of Seward. Liquid Adventures starts with that classic cruise on board their intimate, custom-built vessel, which transports you to a special area of Alaska. Then you'll have the unique experience of paddling out on Alaska's waters in a sea kayak and getting up close and personal with massive tidewater glaciers, as well as a variety of animals. Paddle around icebergs, listening to their every movement, and even feel the spray of a nearby whale. Never kayaked before? No problem! The experienced guides at Liquid Adventures are happy to show you the thrill of getting out on the water and paddling, Alaskan-style.
Kayak + Glacier & Wildlife Cruises
Aialik Glacier Cruise & Kayak
This full-day expedition includes an amazing cruise out to Aialik Glacier, a popular and very active glacier. Spend 2 hours each way taking in the gorgeous scenery and looking for wildlife as you cruise past the rugged coastline of Kenai Fjords National Park. Then it's time to kayak! Paddle out on the shimmering blue water and up to the face of the glacier. You'll enjoy lunch in your kayak there, right in front of the massive river of ice, watching and hearing it calve.
Aialik / Northwestern Explorer
Experience the magic of a boutique fjord paddling trip—the only one of its kind in Alaska. This full-day (8- to 10-hour) excursion takes you to an area with 3 very active tidewater glaciers that's more remote and rugged than Aialik. You'll set off on a comfortable new catamaran with a maximum group size of 12, led by an experienced captain who was born and raised in Seward. You'll then have the rare experience of paddling for 3 hours around this area with its exciting and gorgeous collection of glaciers and granite cliffs.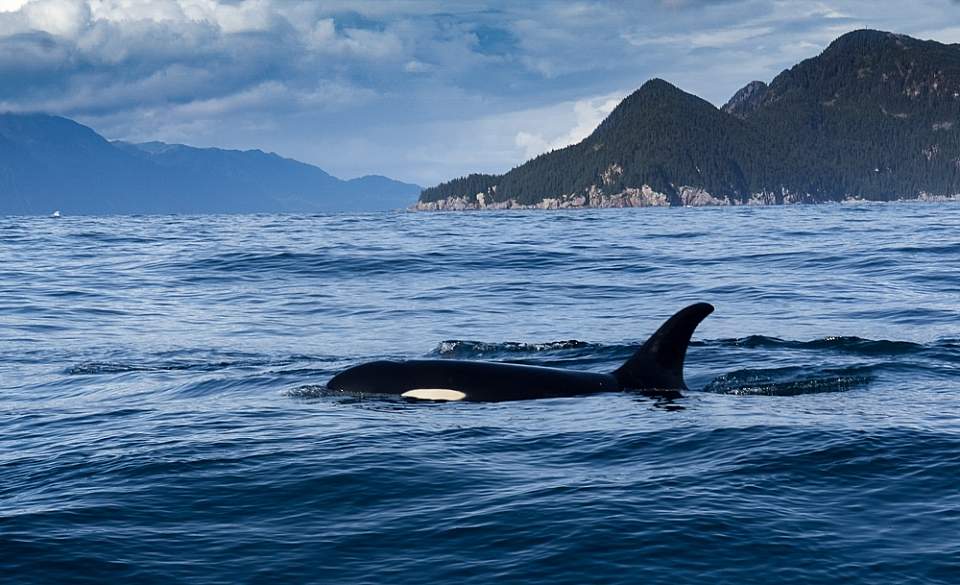 About Liquid Adventures
Started in 2005, Liquid Adventures was designed to provide high-end, small-group excursions into the Kenai Fjords National Park with highly experienced guides and great equipment. To this day, the company's driving philosophy is to provide clients with an unparalleled experience in wild and remote regions of Alaska. Safety and quality are emphasized over quantity, and each client feels an intimate connection with these hard to reach corners of Alaska. Conveniently located inside the Seward Outdoor Store, Liquid Adventures is the go to destination for wildlife cruises and paddling excursions in Seward.