Seward & Kenai Fjords Water Taxis and Small Group Charters
Make your own adventure by taking a water taxi from Seward to access hiking trails, public use cabins, kayak drop-offs and more.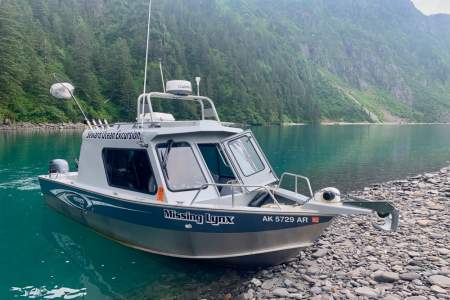 Season: Year Round $179+ 3.5 - 8 hrs
Hop on board the all-sea­son Miss­ing Lynx and Lost Lynx, the ves­sels bound for what­ev­er Seward Ocean Excur­sion suits your fan­cy. Want to whale watch, see glac­i­ers, go bird watch­ing or just check out hid­den coves? Cap­tains Bixler and Krystin McClure will help your small group plan an out­ing catered to your pref­er­ences. No mat­ter the sea­son, you can always catch some excite­ment in Res­ur­rec­tion Bay!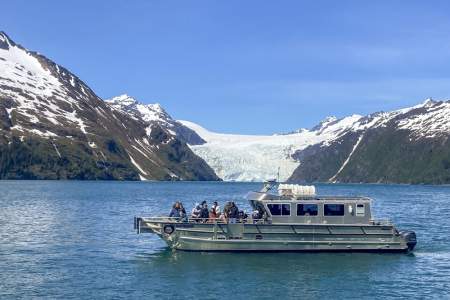 Season: Mid-May through mid-Sept $289 6.5-7 hrs
Inti­mate cata­ma­ran cruis­es into Kenai Fjords Nation­al Park from Seward for just 22 pas­sen­gers, or up to 30 on pri­vate char­ters. Cruise through Res­ur­rec­tion Bay, keep­ing an eye out for hump­back whales, orca whales (killer whales), puffins, Steller sea lions, Dall's por­poise, har­bor seals, and a large vari­ety of bird species. Then make your way into the nation­al park, and stop at the face of a tide­wa­ter glac­i­er. You'll enjoy a deli­cious lunch ...more