A huge chunk of ice breaks off of a glacier and crashes into the sea. Nearby, a whale breaks the surface of the water before diving down again with a flip of its unmistakable tail.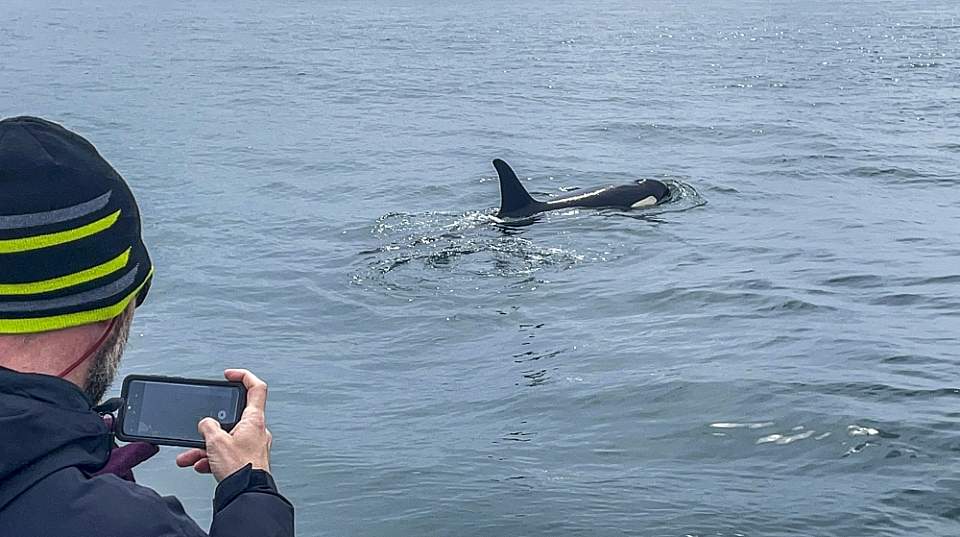 These are just a couple of the sights you could see on a cruise with Seacor Tours. You'll be aboard the Outright, a fast and comfortable catamaran where the heated cabin stretches a full 47 feet. There's also seating outside, to really soak in the sea air, and ample space for everyone to spread out and get a great view without having to look over top of each other. But despite the large size, you'll be traveling with a small group of people, just 22 total passengers.
It's a small-group outing with the benefits of a bigger, faster boat. That size also makes it perfect for a group private charter, and up to 30 people can book a tour customized just for them.
Small Group Wildlife & Glacier Tour
Board your catamaran and head out into the shimmering waters of Resurrection Bay, keeping an eye out for humpback whales, orca whales (killer whales), puffins, Steller sea lions, puffins, Dall's porpoise, harbor seals, and a large variety of bird species. And don't forget to look up for mountain goats navigating the craggy cliffs and bald eagles perched in trees. When wildlife appears, your captain will slow down and may even stop and shut down the engines if possible, to give you time to take in the majesty…and take some photos too, of course.
Then you'll make your way toward the Gulf of Alaska, into a quiet bay and right up to a glacier. You'll have 30 minutes or so to soak up the icy scenery and hopefully see the glacier calve off huge chunks into the sea.
You'll enjoy a delicious lunch, courtesy of a local Seward hot spot, that could include a huge burrito wrap with pulled pork, brisket, chicken, or veggies, along with chips and beverages. Want to bring your own snacks or alcoholic beverages? No problem! There's even a huge cooler on board.
You'll then make your way back toward Resurrection Bay, with a couple amazing stops along the way. These may include the Chiswell Islands, a national wildlife refuge and bird sanctuary; or Cape Resurrection, which has one of Alaska's largest Kittiwake rookeries. Or, if your crew has heard there are whales in the bay, you may head back to check out these majestic creatures.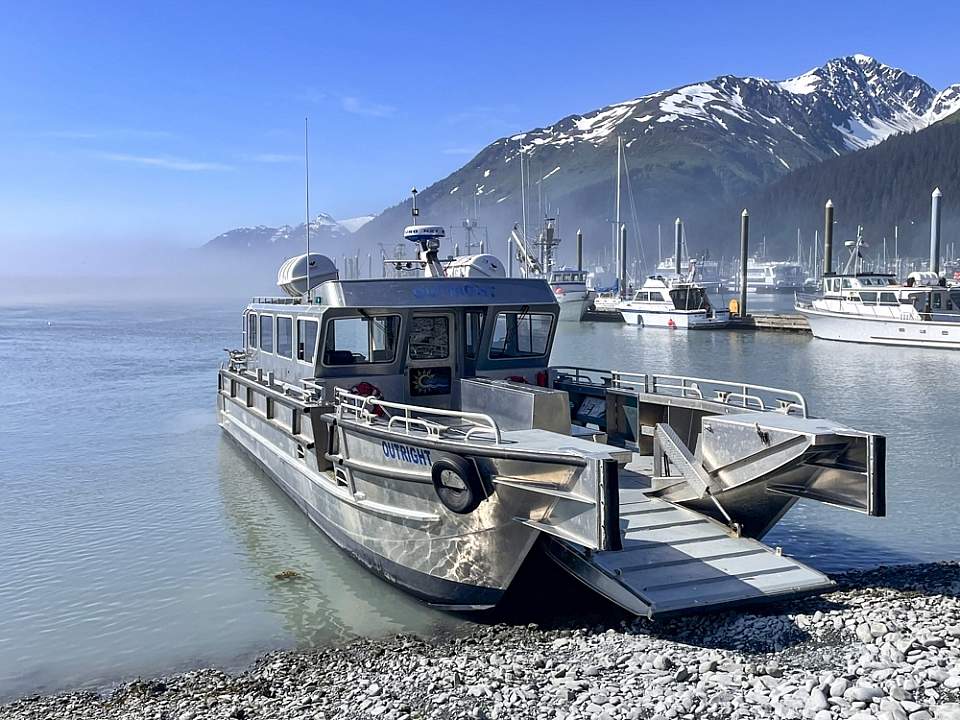 Private Tours
Traveling with a group or for a special occasion? Private tours are great for family gatherings, weddings, bachelor/bachelorette parties, photography or birding groups, or company outings.
Up to 30 passengers can book the boat for themselves and enjoy a customized glacier and wildlife tour that no one will forget. You could follow the same route as the main tour, but leave and return at different times or even add a few hours (at an additional cost). Or, the group may only want to see wildlife, or maybe spend more time at the glacier—there's even a possibility of using the boat's capability as a landing craft and going ashore for some great beachcombing if weather and time are permitting.
About Seacor Tours
Company owner, Tanya, grew up in Maryland and worked as a deckhand in Hawaii and Alaska before getting her captain's license. She fell in love with the sea and its wildlife; and in 2021, with 20 years of experience, she decided to start her own business in Seward.
Before moving to Alaska, Tanya couldn't really visualize what living here would be like. But she quickly found warmth in the people of Seward, and has continuously been awed by the diversity of the scenery and wildlife. She loves getting to show other people the natural spectacle right in her backyard!