Take a spectacular private guided hiking tour in Seward—where the mountains meet the ocean—to explore glaciers and alpine ridges. Or begin with a private boat tour and access some truly remote areas. Either way, when you go with Seward Wilderness Collective, you get a great tour plus something extra—a dialogue with their knowledgeable guides about the impacts of climate change, with living examples right in front of your eyes.
The Mission
Seward Wilderness Collective cultivates connections to the natural world, empowers community resilience, and inspires collective climate action.
The Experience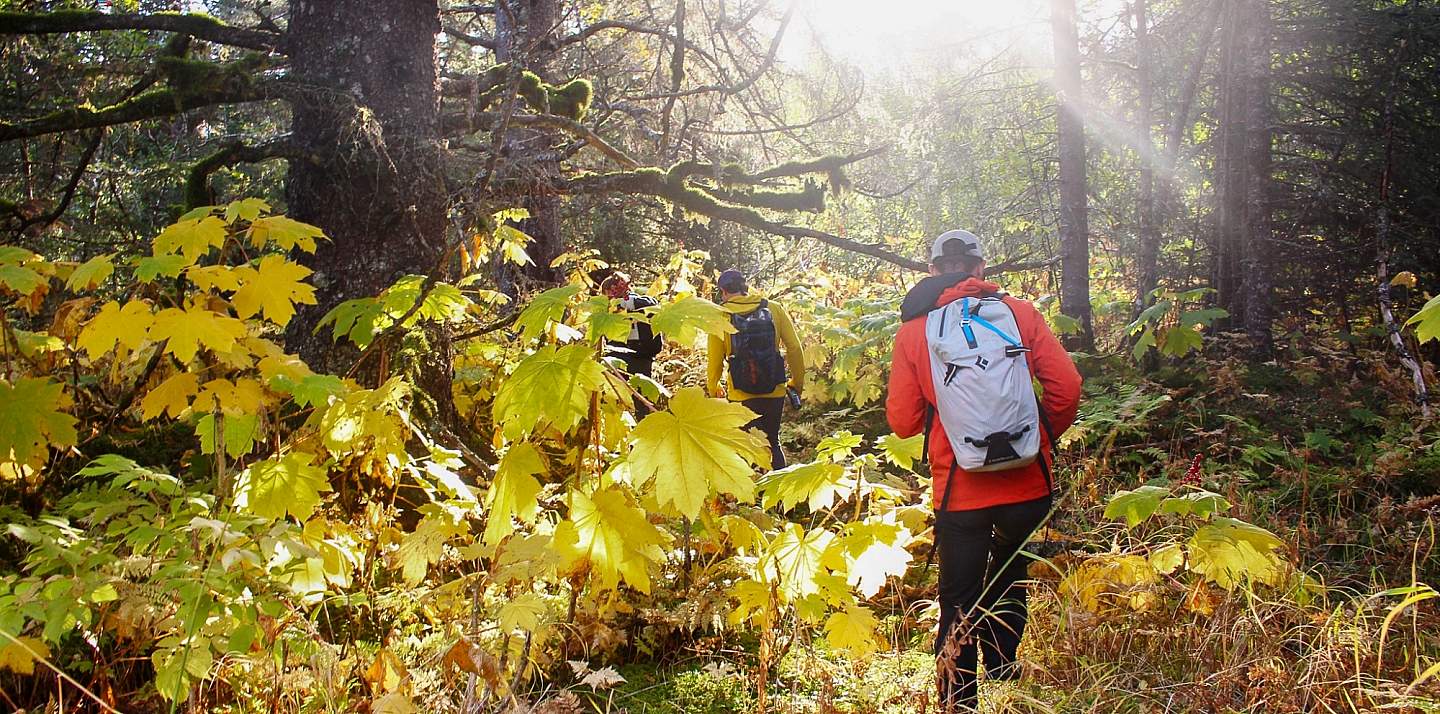 On a tour with Seward Wilderness Collective, you'll not just experience an amazing hike; your guides will also point out real-life examples of climate change and cover creative steps that we can all take towards a smaller carbon footprint. While talking about climate change can be difficult, your guides—some of whom have degrees in subject areas like environmental justice—will discuss it in a way meant to inspire hope and action.
Lunch will include sandwiches from a local store that gets their produce from local growers, and you won't see any single-use plastic water bottles! In addition, guests of the boat tours will have the opportunity to offset carbon emissions of their trip.
Guided Hikes
You can do these hikes on your own, but it's a richer experience with a private guide and a conversation on climate change. Move at your own pace, whether that's a stroll or a mountain run. Lunch is included on all full-day hikes.
Exit Glacier Half-Day. The is the shortest, easiest, and most family-friendly option. Hiking toward Exit Glacier offers a vivid example of changing climate; you'll see markers showing how the glacier has retreated and hear how sensitive glaciers are to the changing climate. Exit Glacier is a popular spot, so you'll leave early morning or late evening to avoid the crowds. (2.5 miles round-trip, 300 feet elevation gain, ages 6+)
Resurrection Bay Half-Day. This family-friendly hike out to Tonsina Point, along the coast, is good for kids. (And Tonsina Creek becomes an important salmon-spawning stream in late July/early August.) You'll experience several ecosystems, see some great views, hear about the effect of the coastal environment on the fjords, explore the beach, go tidepooling, and hike the surrounding forest. (4 miles round-trip, 700 feet elevation gain, ages 6+)
Mount Marathon Bowl. This hike is on the strenuous side, though the trail you'll be hiking is gentler than the famous racer trail. You'll access the bowl—a beautiful alpine environment with wildflowers that offers a bird's-eye view of Seward—and feel a sense of accomplishment as you look out over Seward and Resurrection Bay. (3.5 miles round-trip, 1,500 feet elevation gain, ages 9+)
Harding Icefield. This strenuous trip starts out on the same trail as the Exit Glacier hike, but you'll go up beside the glacier and follow it 4 miles to the top of the icefield, experiencing an ever-changing landscape. Pass through wildflower-filled meadows, with the chance to see wildlife (like marmots, goats, and black bears) and experience feeling really small at the top. (8 miles round-trip, 3,300 feet elevation gain, ages 12+)
Boat Ride + Hike
Your group will enjoy a private wildlife boat tour, allowing you to access really remote areas where you're unlikely to see anyone else. All of these are full-day hikes with lunch included.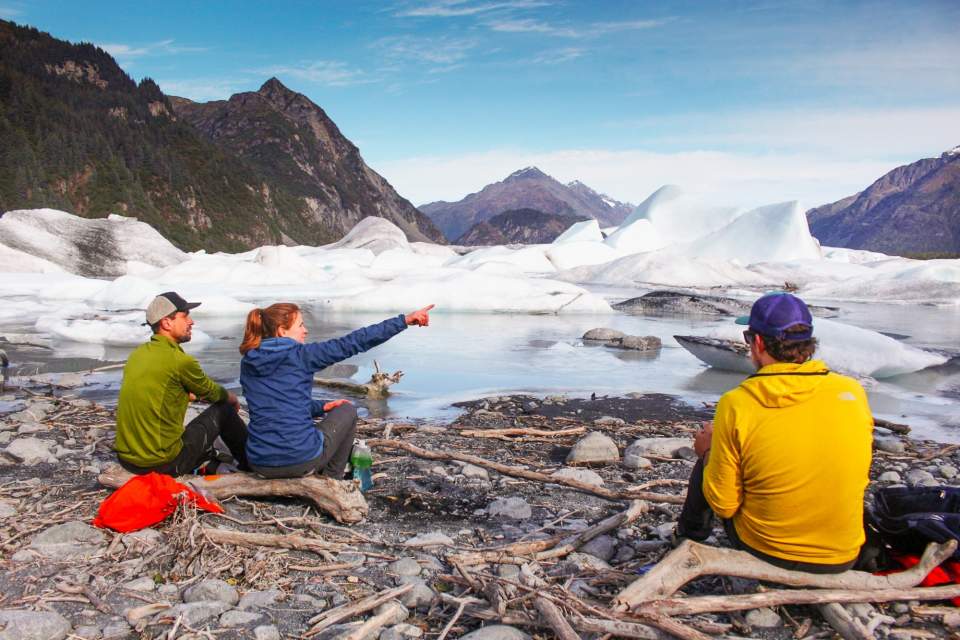 Ellsworth Glacier Day Trip. This hidden gem used to be longest glacier coming off the Sargent Icefield. You'll take a boat ride into remote Day Harbor, cruising around Cape Resurrection with the chance of seeing whales. Sit inside the small cabin or stand outside to look for marine mammals—either way, you'll feel the solitude that Alaska travelers are looking for. Then you'll hike for a few miles through a forest, witnessing a changing landscape and exploring various ecosystems on your way to a gorgeous, ice-choked lagoon. (5 miles round-trip, little elevation gain, ages 9+)
Alpine Trail Day Trip. Take a short, 30- to 40-minute boat ride on your way to a challenging hike. The Alpine Trail goes from the water's edge right up into the alpine, passing through moss-covered forest and emerging above treeline, where you'll find amazing views of glaciers tucked into peaks and feel a real sense of accomplishment. (6 miles round-trip, 1,600 feet elevation gain, ages 9+)