Explore Alaska's unique and authentic side on a guided day tour or custom adventure for yourself and up to 7 others.
Anchorage & Beyond Private Tours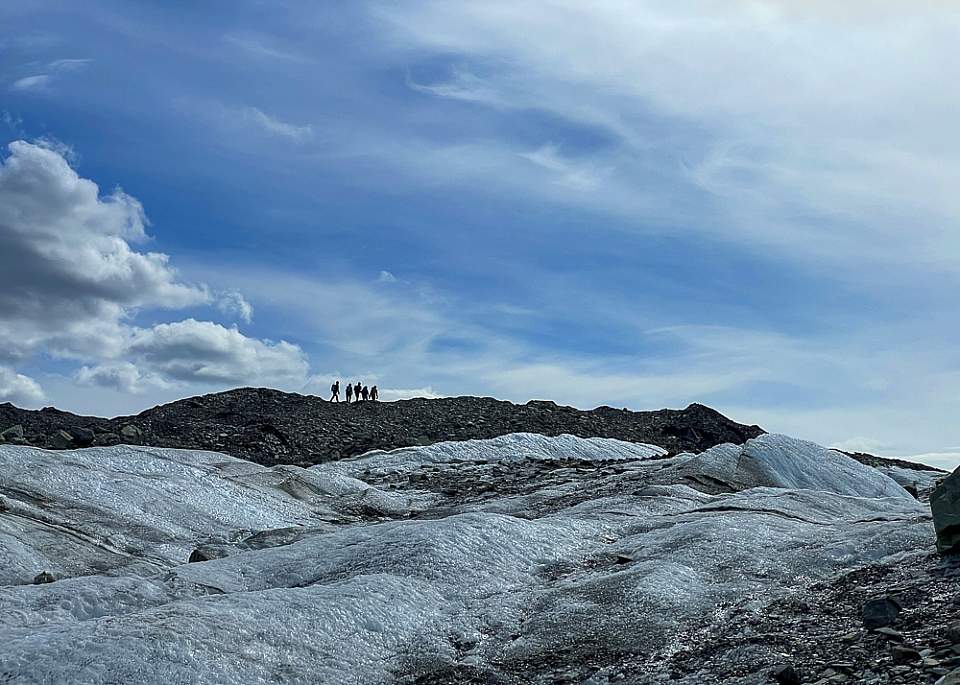 See the highlights of Anchorage and then go beyond the city for some iconic Alaskan experiences.
Full Day: 9am – 5pm
Your guide will pick you up from any Anchorage location for this full-day adventure. The tour can include: photographing the best scenery in and around Anchorage, searching for wildlife, visiting the Wildlife Conservation Center, taking a UTV ride through the rainforest, visiting an Alaskan gold mining claim, driving through Lake Hood (the busiest seaplane place in the world!), driving along the scenic Turnagain Arm, visiting the Alaska Wildlife Conservation Center, panning for gold, riding the Mt. Alyeska tram, experiencing the Whittier Tunnel. A boxed lunch and a complimentary stop at a local ice cream shop are included.
Half Day: 12:30pm – 4:30pm
This shorter excursion is perfect for those arriving on a morning flight or cruise that are looking for something to do before they can check into their hotel room for the night. The tour includes: photographing the best scenery in and around Anchorage, searching for wildlife, driving along the scenic Turnagain Arm, hiking in Chugach State Park, stopping at waterfalls, and perhaps even seeing Beluga Whales in Cook Inlet.
Private Cruise Transfers to / from Whittier or Seward
Book a private transfer for yourself and up to 5 others between Anchorage and Whittier or Seward. This drive can be a true part of your Alaska vacation. It features stunning views along Turnagain Arm, the chance to see Dall Sheep perched on the cliffs, and the shimmering waters of Cook Inlet on the other side.
If you're heading to Whittier, you'll also get to drive through the 2.5-mile-long Whittier Tunnel, the longest highway tunnel in North America!
But this isn't only a drive. Wild Journeys will include a lunch stop and one complimentary excursion during your transfer: a hike, UTV rainforest ride, visiting The Alaska Wildlife Conservation Center, tide-pooling, or the Aerial tram at Alyeska (a $35 supplemental fee).
Create Your Own Custom Adventure
What do you want to do most? Or what's on your Alaska bucket list? Imagine having a local expert take you to the best places for that activity. Your guide will provide all the knowledge and support you need to best enjoy your day. Alaska Wild Journeys will set you up with a great guide, and you can even craft your adventure before you leave home. Once you arrive in Alaska, you'll already have a rapport with your guide!
Start dreaming of what you'd like to do. You'll have a full 8-hour day with your guide, so you can combine several experiences into one magical day. Options include:
Summer
Tour the Anchorage area and beyond
ATV tours & Rentals
Glacier Hike
Alaska Wildlife Conservation Center
Hiking and Biking
Flightseeing
Glacier Cruise
Alaskan cultural tours and historic sites
Gold Prospecting
Jeep tours & Rentals
Fall
Tour the Anchorage area and beyond
Glacier Hike
Hiking and Biking
Flightseeing
Alaska Fossil Hunting
Glacier Cruise
ATV Tours & Rentals
Jeep tours & Rentals
Guide for the day ideas:

Alaska Berry Picking
Alaska Sealife Center
Alaska Wildlife Conservation Center
Alaska Reindeer Farm

Naturalist outings such as tide pooling or mushrooming
Winter
Northern Lights viewing
Glacier Hiking
Dog mushing
Tour the Anchorage area and beyond
Ice Road tours
Snowmachine tours
Ice fishing
Kicksledding
Snowshoeing
Transportation, snacks, water, and a delicious boxed lunch are included. You're often back at your hotel in time for dinner. During your tour, your guide can help you plan additional activities during your stay. If you don't need a full day, ask about our custom half-day experiences.
About Wild Journeys Alaska
Wild Journeys' staff is a diverse team of year-round locals that have been guiding in Alaska throughout their professional careers. Their passion is sharing authentic and unique Alaskan experiences with adventure seekers. They introduce their guests to the real, wild grandeur of Alaska.
They are tourism professionals, outdoor operations specialists, hunting guides, school teachers, commercial fishermen, gold prospectors, contractors, photographers, Arctic carpenters, commercial drone pilots, land surveyors, and freelancers.
They treat all their guests as if they were their own family visiting Alaska; their guides will take you to the very same places, sometimes hidden gems, they would take their own family and friends.
Their founder, Tim Cook, has been guiding Alaskan adventures for over 20 years. Tim is the founder and owner of Wild Journeys, Alaska ATV Adventures, and Arctic Air Expeditions. His decades of experience working and living in rural Alaska inspired him to start a career in adventure tourism. He began offering off-the-beaten path options to visitors that his family and locals enjoy. He is most well-known for his world-class polar bear photography tours in the Alaskan high arctic polar region.