See another side of Alaska on a custom adventure with Alaska Wild Journeys out of Anchorage or Girdwood.
Explore Alaska's unique and authentic side by hiring a guide for a day and creating a custom, private adventure for yourself and up to 7 others. Owner and guide Tim Cook has been guiding visitors in Alaska for 20+ years, so he knows how to find and train other exceptional guides. All come with their own unique specialties: naturalists, photographers, pros on ATVs and snowmobiles, those who know how to hike across a glacier, and many others. All guides are also locals, so not only will they take you to places they would take their own friends and family, but they'll also give you a sense of what living in Alaska is really like.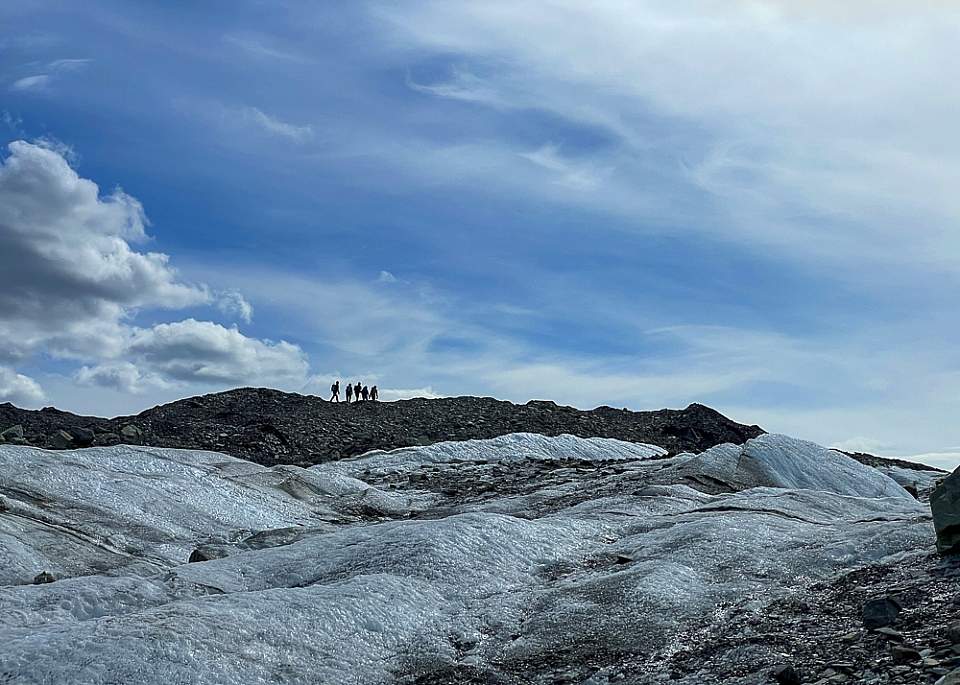 Create Your Own Adventure
What do you love to do most? Or what's on your Alaska bucket list? Now imagine having an expert take you right to the best places for that thing, with all the support and knowledge you need to truly enjoy your day. Alaska Wild Journeys will set you up with the perfect guide, and you can craft your adventure even before you leave home. Once you get to Alaska, you'll already have a rapport with your guide!
Start dreaming of what you'd like to do. You'll have a full 8 hours with your guide, so you could even combine several experiences into one magical day. Options include:
Summer
Glacier Hike
Hiking and biking
Jeep tours & Rentals
ATV tours & Rentals
Alaskan culture tours and historic sites
Gold Prospecting
Naturalist outings like tide pooling or mushrooming
Fall
Glacier Hike
Alaska Fossil Hunting
Glacier Cruise
ATV Tours & Rentals
Guide for the day ideas:

Alaska Berry Picking
Alaska Sealife Center
Alaska Wildlife Conservation Center
Alaska Reindeer Farm
Winter
Northern Lights
Glacier Hiking
Dog mushing
Snowmachine tours
Ice fishing
Kicksledding
Snowshoeing
Transportation, snack baskets, and water are included, as well as one meal (either a morning breakfast burrito or a boxed lunch). You're often back at your hotel in time for dinner. From there, your guide can help you book additional tours from Alaska businesses they know and trust. And if you don't need a full day, ask about custom half-day experiences.