Mystical mountains. Magical glaciers. Shimmering water. The most unforgettable way to appreciate Alaska's majesty is by float plane: taking off from a runway of water, oohing and aahing at nature's miracles, then gently touching back down on a mirror-like lake. Go with Scenic Mountain Air and you'll be flying over one of Alaska's most beautiful areas from Moose Pass. Set on the Kenai Peninsula, 25 miles north of Seward, this central location makes it easy to explore many of the iconic natural features that make Alaska so special—like glaciers, ice fields, and mountain lakes.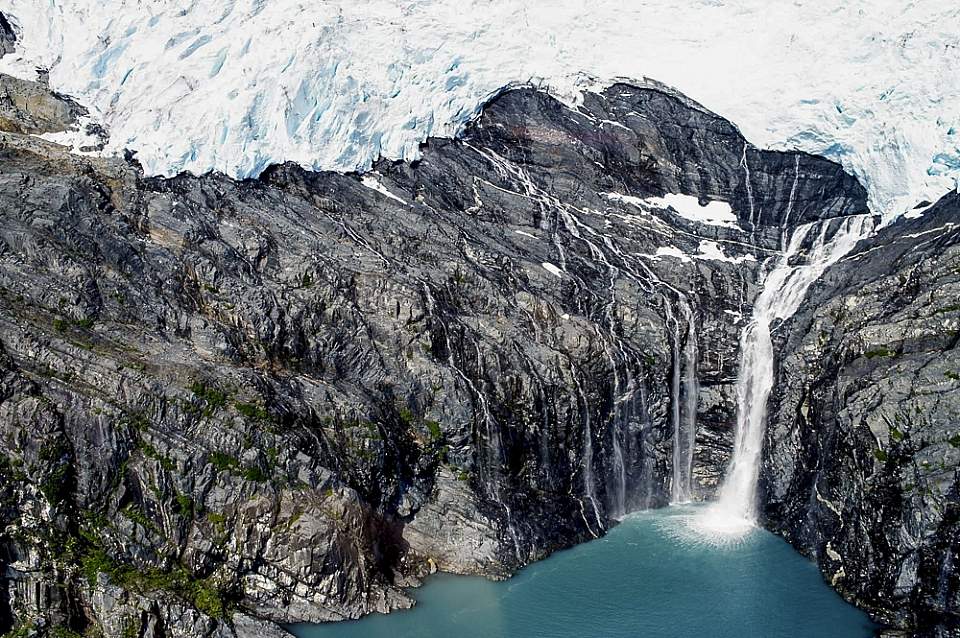 In fact, in just a one hour-long flight tour, you can reach the famous Harding Icefield, see all of the gorgeous glaciers down Resurrection Bay and into Kenai Fjords National Park. (From other areas, these sights are at least two hours away.) And with the flexibility of a float plane, you can also touch down on remote lakes to go fishing or reach otherwise inaccessible public use cabins.
And when you go with Scenic Mountain Air, you'll not only be flying with experienced pilots, but also teachers. The company runs a float plane school where students come to learn to fly float planes—so you know they know their stuff!
Choose from a variety of tours, all of which showcase Alaska at its very best.
The Tours
15 Minutes
This tour is perfect if you're looking for a quick way to experience the excitement of flying in a float plane. You'll take off and do a short flight over Upper Trail Lake and the beautiful, turquoise waters of Kenai Lake.
30 Minutes
Don't have much time? You can still get a taste of what flightseeing by float plane is all about—and it may well leave you wanting more! This unforgettable half-hour trip serves up dramatic mountains and glaciers, starting with Paradise Valley. You'll then witness the spectacular sight of the Sargent Icefields, Trail Glacier, and Spencer Glacier before following a section of the train tracks between Anchorage and Seward on your way back.
1 Hour
Scenic Mountain Air's most popular tour, this amazing 1-hour excursion takes you out over upper Russian Lake and Goat Creek before cruising above the incredible Harding Icefield. You'll then check out the blue ice of Bear Glacier where it meets beautiful Resurrection Bay. Travel down the coastline, over by Aialik Glacier in Kenai Fjords National Park, before flying over the remote wonderland around Lost Lake.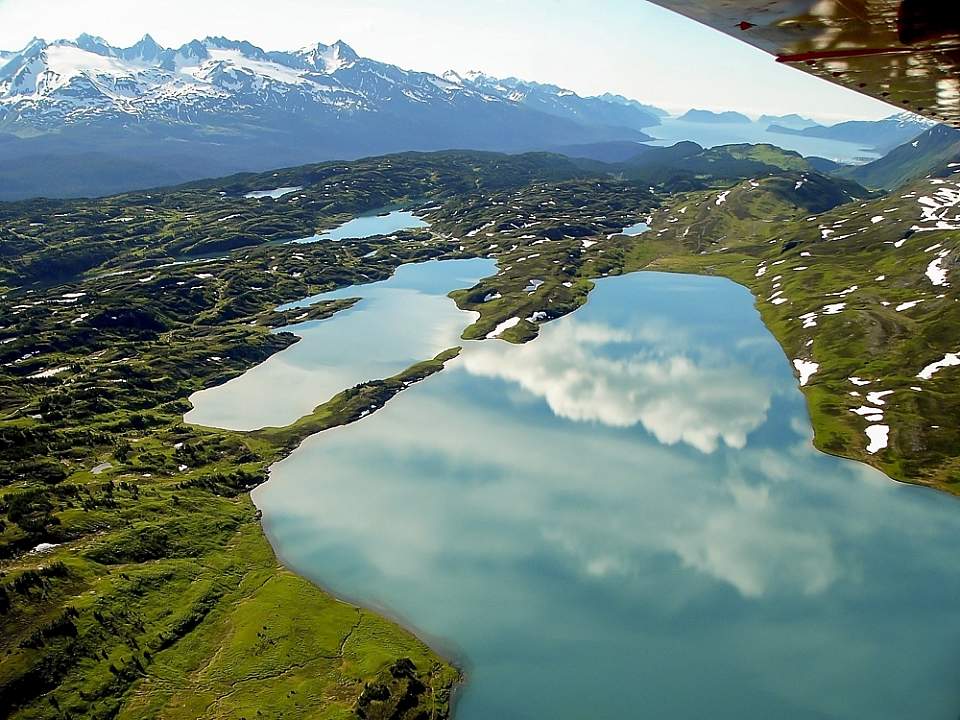 Custom Tours
Tell Scenic Mountain Air what you'd like to see and do, and they'll try to make it happen! All of the water and lakes on the Kenai Peninsula allow them to do some pretty cool custom tours. For example, you could take a scenic flightseeing tour, be dropped off at Lost Lake, and hike out along the Lost Lake Trail.
Cabin Flights
Take full advantage of the floatplane's capabilities by flying off to one of Alaska's remote public use cabins on the Kenai Peninsula—many of which can only be reached by float plane. Scenic Mountain Air knows the area well and can make recommendations for one of these rustic, remote cabins.
Some of their favorites are on Upper and Lower Paradise lakes, as well as Crescent Lake. They also fly a lot of people into Trout Lake and Swan Lake, places where you can experience true solitude. The weight limit on these flights is 850 pounds total, but if there's a big group, they can arrange more than one trip.
Fly-In Fishing
Get away from the crowds and experience what famous Alaskan fishing is all about. You'll take off and fly to remote lakes, where you'll be angling for salmon, trout, grayling, and more. Scenic Mountain Air knows the best local fishing guides and can recommend one to go with you for a full day of fishing. If you'd rather go without a guide, they can fly you to wherever you'd like to fish and then pick you up when you're done.
About Scenic Mountain Air
Scenic Mountain Air has been in Moose Pass since 1990, and Lake Hood in Anchorage a few years before that. Current owner, Brad Holt, is a 40-year veteran of aviation. He's been flying since 1976 and has been honing his skills amidst the beauty of Alaska since 1988.