Photo Credit: Gunsight Mountain
Discover the breathtaking parks and trails of Glacier View. Popular trails include Syncline and Gunsight mountains and Lions Head. Whether you're seeking a leisurely stroll or an adventurous hike, Glacier View has many trails for all levels.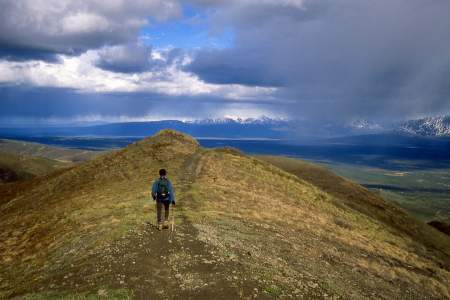 Syn­cline Moun­tain fea­tures two sum­mits— whichev­er you choose, you'll hike beneath a whole lot of sky and look out on a whole lot of country.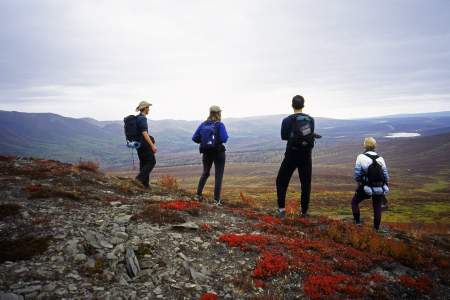 Distance: 7 miles Elevation Gain: 3300 feet
Begin­ning almost 120 miles north­east of Anchor­age on the Glenn High­way, the trail to the sum­mit of Gun­sight Moun­tain takes a while to reach. After all, it involves a 3.5‑mile, 3,300-foot climb through some very big coun­try. But the view from the top makes for an all-day excur­sion that you won't eas­i­ly forget.