Photo Credit: Jeanne Maughan
Worthington Glacier & State Recreation Site
One of the most visited natural attractions along the Richardson Highway, this four-mile-long glacier descends almost to pavement and is easy to approach on foot. Worthington Glacier—listed as a Natural National Landmark—is kept healthy by the area's extraordinary snowfall. (Nearby Thompson Pass has been known to experience 80 feet of annual accumulation!) The state recreation site features parking, pit toilets, and a covered pavilion with a model of the glacier and interpretive signs all close to a small lake.
After seasonal snow has melted back by late June or early July, the outline of the glacier's terminal fingers stand out against the bedrock and gravel, making for a startling photographic tableau. Much of the surrounding terrain has excellent berry picking in season. Worthington Lake with rainbow fishing is on the highway 1.5 miles closer to Valdez.
Best Viewing Spots
Worthington Glacier State Recreation Site
The 113-acre park is managed for people to enjoy and inspect the glacier. Most visitors take a short hike on a paved, wheel-chair accessible trail to a viewing platform overlooking the glacier, viewing scopes and an ADA viewing scope. A mudslide has blocked access to a trail beyond the platform and it is currently closed. There's a $5 day use parking fee.
Getting There
View on Map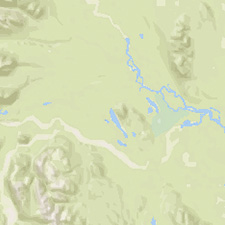 Coordinates
Latitude: 61.17073
Longitude: -145.735
Take the Richardson Highway east and north from Valdez over Thompson Pass (Mile 26) to the Worthington Glacier State Recreation Site at about Mile 29. About 120 miles south of Glennallen and about 304 miles from Anchorage.
Driving Directions