Alaska's eastern interior offers an exciting playground of adventure in an area with relatively few visitors. And Tok Air Service is your local expert to this jaw-dropping wonderland, with expert advice and year-round charter flights. Take off with Tok to Wrangell-St. Elias National Park, Tetlin National Wildlife Refuge, and Yukon Charley Rivers National Preserve. Then land on a remote glacier, see dramatic mountains up close, and watch for grizzlies, sheep, moose, and caribou.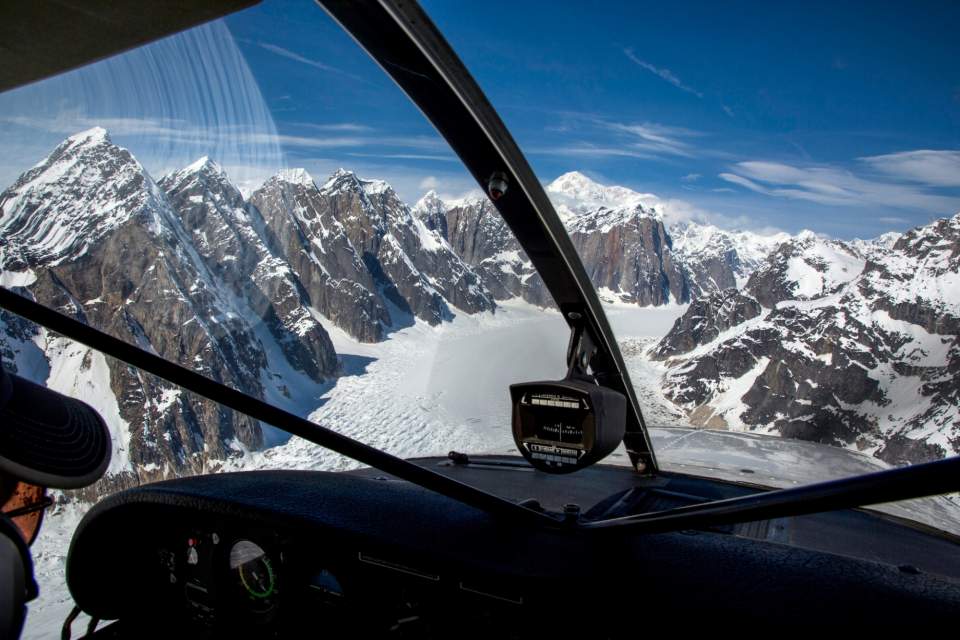 See Alaska's National Parks & Preserves
Tok Air Service provides access to some of the more remote, less crowded parks, offering a thrilling experience to those who like to see more wildlife and fewer people. Plus, the proximity of parks is perfect for those who love to collect National Park Passport Stamps! From Tok, you can easily explore all of these beautiful places:
Wrangell-St. Elias National Park
At 13.2 million acres, this is America's largest national park. Take an epic flight to explore massive mountains and glaciers, with chances to see the grizzlies, moose, and Dall sheep that make their home here. You'll also find the nation's largest glacial system, covering a full quarter of the park.
Tetlin National Wildlife Refuge
Discover a range of landscapes in this nearly 700,000-acre refuge—from snow-capped mountains to rivers, forests, and tundra. Tetlin is well-known to birders; the wetlands here attract more than 160 migratory bird species (some rarely seen in other parts of Alaska) and play host to 30 resident species. You'll also find other wildlife, like caribou, moose, bear, wolves, and Dall sheep.
Yukon-Charley Rivers National Preserve
From Tok, it's a 45-minute scenic flight to the headwaters of the Charley—a 106-mile stretch of river that drops about 31 feet per mile until it empties into the Yukon River. This is truly one of the most remote and amazing wilderness waterways in Alaska. During the flight, you may see grizzlies or large herds of caribou. Land at the Charley River and hang out, or throw a line in for some fun grayling fishing.
Backcountry Access
Tok Air Service offers backcountry charter service with guided and unguided options. It's perfect for a variety of adventurers who want to explore the area for a day or longer. Skiers, splitboarders, rafters, hikers, sportsmen & sportswomen, mountain climbers, and even filmmakers will feel inspired here.
Tok Air Service specializes in air taxi support for sportsmen looking for three big game species: Dall sheep, caribou, and moose. Drop camps place them deep in the Alaskan wilderness for a full DIY experience.
Each type of adventure requires different equipment, planning, and charter considerations. Tok Air Service will work with you on perfecting a once-in-a-lifetime trip or—even better—starting a tradition of regular visits to this incredible area of Alaska.
Tip: Even if you don't see yourself as a high-adventure visitor, you can catch a convenient Tok Air Service flight to an affordable state or national park public-use cabin, where you can enjoy the wilderness over multiple days. This is the fastest, easiest, and sometimes only way to get yourself and your gear out there.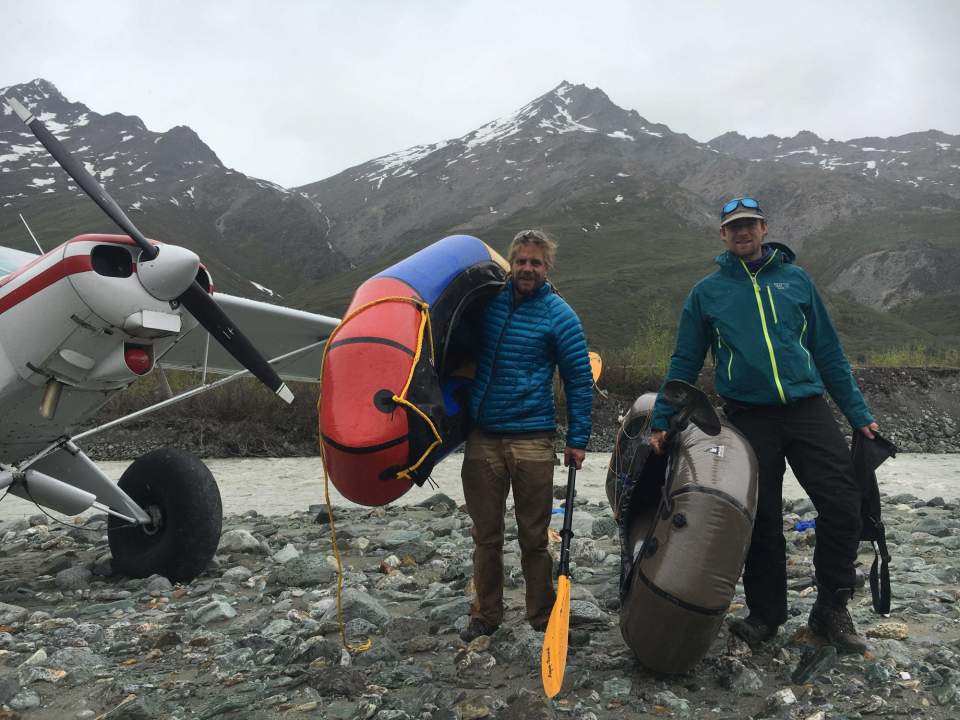 Backcountry Skiing (March/April/May)
From March through May, the days grow longer and the weather gets warmer, making it a perfect time to ski and snowboard in Valdez. Ski plane flights are not only more affordable than a helicopter, but also better suited to customize your adventure. Tok Air Service offers single-run options and extended glacier ski camps for those wanting to immerse themselves in this once-in-a-lifetime-skiing opportunity. Ski-bump flights are for those looking for a nice long run in without having to hike, while glacier ski camps (many of which are on actual glaciers) are great for multi-day packages.
Clients will meet Tok Air Service either at the Valdez airport or Thompson Pass, 30 miles northeast of Valdez, depending on the type of skiing they wish to do. You'll need to provide your own gear, but there are rentals available in Valdez. (Hint: Your best bet is The Prospector for skis and splitboards.)
Flightseeing & Glacier Landings (May/June)
Flightseeing with a glacier landing is one of the top-rated activities in Alaska, offering an unforgettable perspective on the immense size of the mountains. With flightseeing, you'll also experience a rare kind of quiet that inspires contemplation and connection with nature.
About Tok Air Service
Tok Air Service is owned and operated by third-generation pilot Zack Knaebel, who started flying when he was just 11 years old. Exploring the Alaska wilderness, and scouting places where no plane has ever landed, is exciting for the Fairbanks-born pilot. Now a resident of Tok, Zack operates Tok Air Service with the goal of making the Alaska wilderness accessible and affordable to all visitors. As a pilot and a guide, Zack provides air taxi service, trip advice, and guidance for a variety of clients. Tok Air Service operates three types of small aircraft to accommodate small to large groups, as well as different types of bush-flying needs.