Skagway may be a quaint small town, but it offers a big lens into the Alaska frontier. This private tour operator—run by a certified Naturalist for the state of Alaska—offers a friendly and fascinating way to explore some surprising depths of the Alaska wilderness.

One Woman, One Dream—and a Bus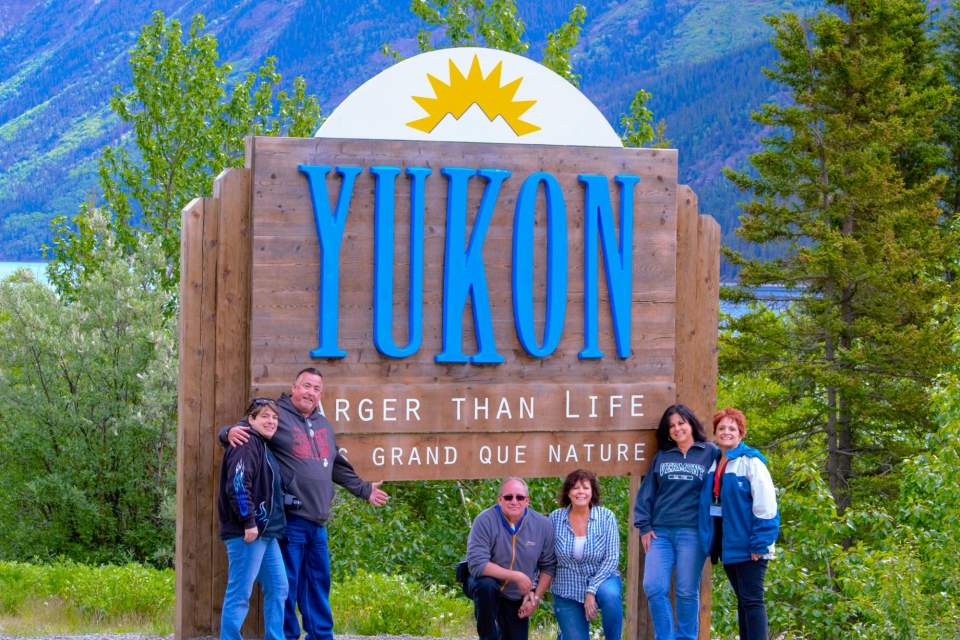 Midnight Sun Excursions was launched in 2016 by Skagway local Raymie, who has a passion for her hometown that she loves to share. She's not born-and-bred here, but has lived here for the most part since 1997. When she first arrived, she noticed how much fun the locals had guiding tours. That vocation came to her naturally since her dad was a whitewater guide back in Wyoming when she was a kid. In her first two decades in Alaska, Raymie largely stayed in Skagway, though she also spent time in Halibut Cove where she worked as a guide on kayaking tours.
Eventually, she was drawn back to Skagway, which is famous as a cruise-ship stop, but is otherwise a small one-mile town surrounded by wilderness. When a bus came up for sale in Skagway— a DOT-certified mini shuttle bus, which seats 14 comfortably with large viewing windows and a PA system—Raymie bought it and started Midnight Sun Excursions.
Private Excursions
Raymie focuses on Private Excursions, which keeps the cost affordable for families and small groups (2-14 people) and offers two flexible tour options:
Yukon Border Excursion
Meet up at the cruise ship or ferry dock for this 5-hour tour. You'll start out with a small loop of the downtown area, which is rich with Gold Rush history. Next, cruise up to White Pass Summit and toward the Canadian border. (Take note: you'll need a passport!) This tour offers numerous photo stops, such as the 3,000-foot Pitchfork Falls. The path runs parallel to the same one that travelers might take on the White Pass Railroad, but the highway gives you a different perspective: for one thing, you get to make stops along the way, like at Bridal Veil Falls, where Raymie will give you a souvenir cup to keep and fill with ice-cold (filtered) glacier water.
Once you get to the border, you can take a picture by the "Welcome to Alaska" sign, then cross the border into British Columbia, where you'll see the krummholz forest and glacier-fed lakes of Tormented Valley. Travel even further into the boreal forest of British Columbia—with chances to see bears, moose, lynx, and caribou—and ending at the "Welcome to The Yukon" border sign.
Best of the Yukon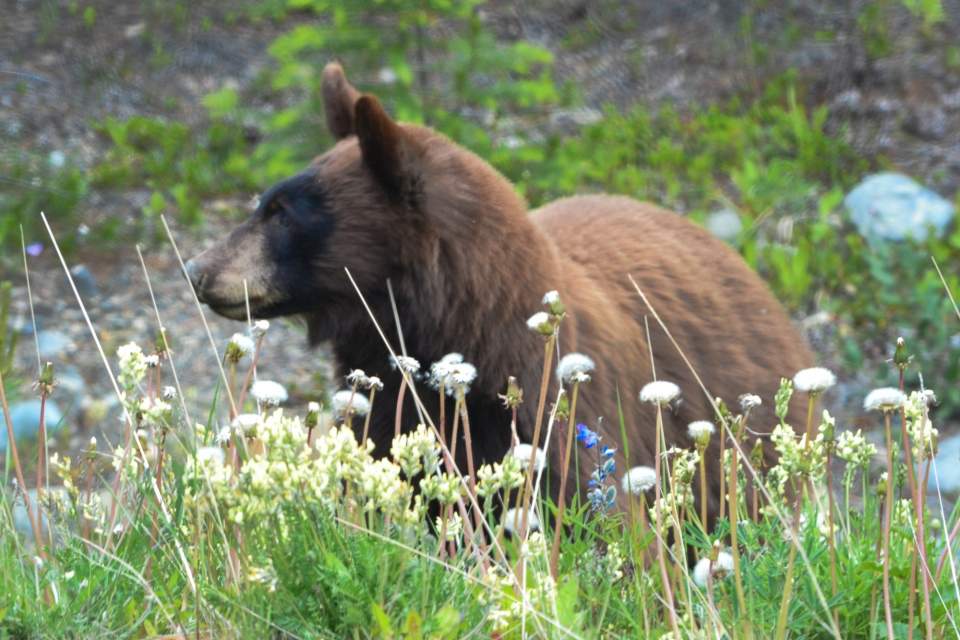 The 7-hour tour, meanwhile, crosses into the Yukon—with even more chances to see wildlife— and stops at the First Nations Village of Carcross, along the sandy shores of Lake Bennett. There are a few places in Carcross to grab a snack or lunch before heading off to see two of the Yukon's most amazing natural wonders. You'll stop first at the Carcross Desert, known as the smallest desert in the world, and then venture to the glowing Emerald Lake. It's an impressive diversity of terrains and sights for a day-long tour—all with a lot of wilderness magic and just a short distance from the charming small town of Skagway.
Even more stops
Consider these extra stops when booking either the "Yukon Border Tour" or "Best of the Yukon," and you'll get even more insight into life along the Alaska and Canadian border. Each stop can be added on in advance.
Tutshi Sled Dog Camp
Get a look at a working dog sled camp, where you'll meet an Iditarod race veteran, snuggle puppies and begin to understand the draw of the mushing lifestyle. Mushing played a critical role historically in the lives of residents in Alaska and Canada; it was really the only way to get around in the winter. It's the Alaska state sport, which shows you how relevant it still is for travel in rural areas today. When you arrive at Tutshi Sled Dog Camp, you'll get a chance to visit with Michelle Phillips, who's guided her team through harsh winter weather on some of the most challenging races in the world. She has run the Iditarod 7 times and the Yukon Quest 6 times, for more than 13,000 combined racing miles! If you want to experience for yourself what it feels like to be pulled along by a team of energetic canine athletes, hop in for an amazing 15-minute ride on a scenic forested trail. Mush on!
Yukon Suspension Bridge
A visit to the Yukon Suspension Bridge offers stunning visuals, information about the local history, people and environment, and the thrill of walking across a metal suspension bridge 57 feet above the raging Tutsi River! For those more interested in watching, the Cliff Side restaurant provides stunning views of the bridge where you can kick back and relax with a beverage or snack.
Gold Rush Cemetery/Lower Reid Falls
The oldest cemetery in Skagway is the last resting place for dozens of intrepid souls who never made it to the Klondike during the gold rush era of the late 1800s. The cemetery is located at the base of a snow capped mountain with dirt paths. Stroll along to find the marker of outlaw Jefferson "Soapy" Smith and Frank Reid, who shot and killed each other in 1898. Since then Reid was the hero of Skagway therefore the dramatic and beautiful Lower Reid Falls is named for him. You can hear the 300-foot waterfall before it comes into view, just a 5-10 minute walk through a tranquil wooded area. This excursion will certainly give you an historic perspective on the rough and raucous life in a famous gold rush town.