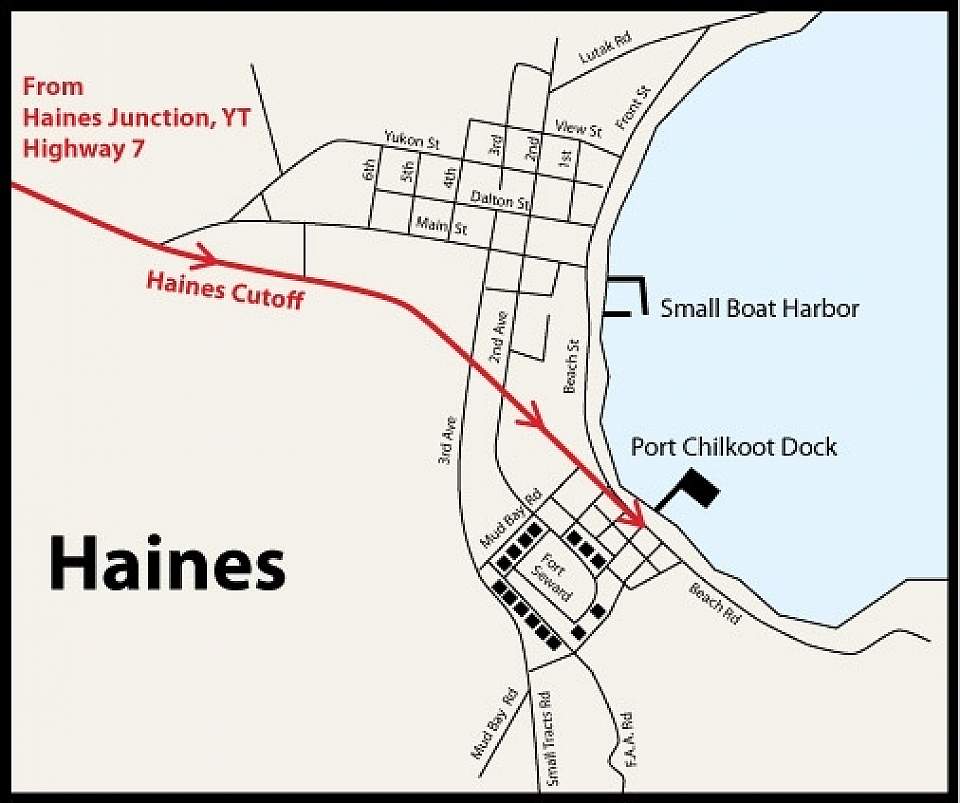 Operating from May to September, this private ferry service is the easiest and fastest way to travel between Haines and Skagway. (To drive between the neighboring towns takes 8 hours and includes two border crossings!) But the ferry isn't just easy transport, it's a mini scenic and wildlife cruise.
Fjord Rich with Wildlife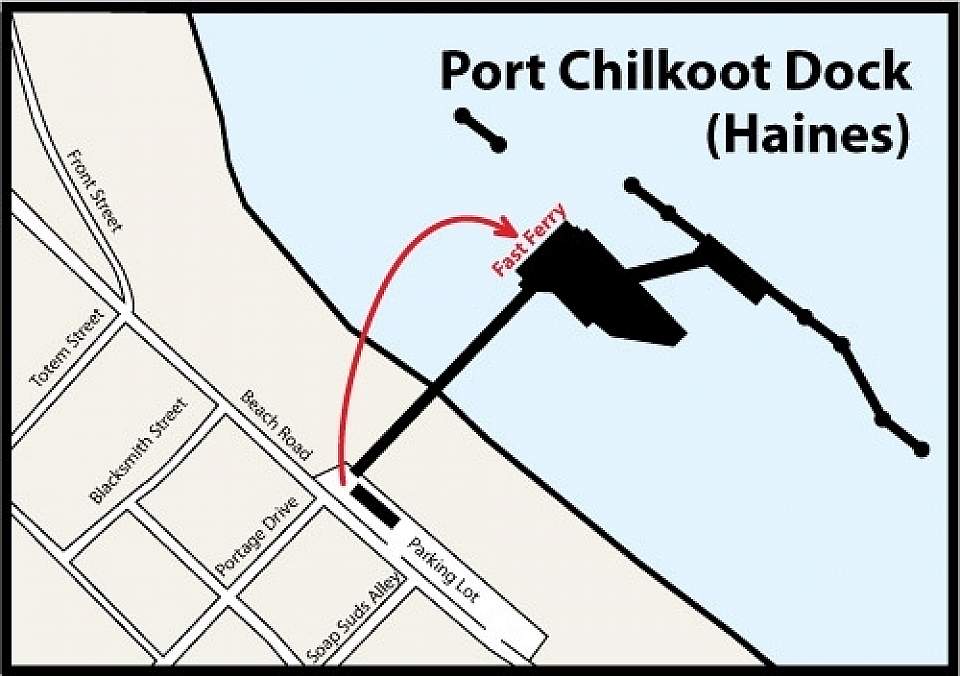 The 45-minute ride passes through Taiya Inlet—a steep-walled rocky fjord just outside of Skagway—and then opens up to the Lynn Canal, near Haines. Hanging glaciers, thundering waterfalls, granite cliffs and jagged peaks surround you as you pass through North America's longest and deepest fjord. The rich ocean waters are home to salmon, seals and sea lions, as well as humpback, minke and orca whales. And bald eagles dot the treed mountainsides. So keep an eye out, and consider having binoculars and a camera handy. My friend, who's been captaining one of the high-speed ferries for years, said he is still amazed on a daily basis by what he sees from his wheelhouse.
One Trip, Two Towns
The ferry service is used primarily by cruise ship passengers, but is open to all travelers, even though it cannot carry vehicles. (The Alaska Marine Highway System does this, but generally it sails only once per day). Cruise ship passengers find it an easy way to see both Skagway and Haines, even though their ship may only visit one of the two towns. You can experience Gold Rush history, scenic train rides and bustling tourism in Skagway, then ride over to the quiet, picturesque Haines, home to the world's largest annual bald eagle congregation.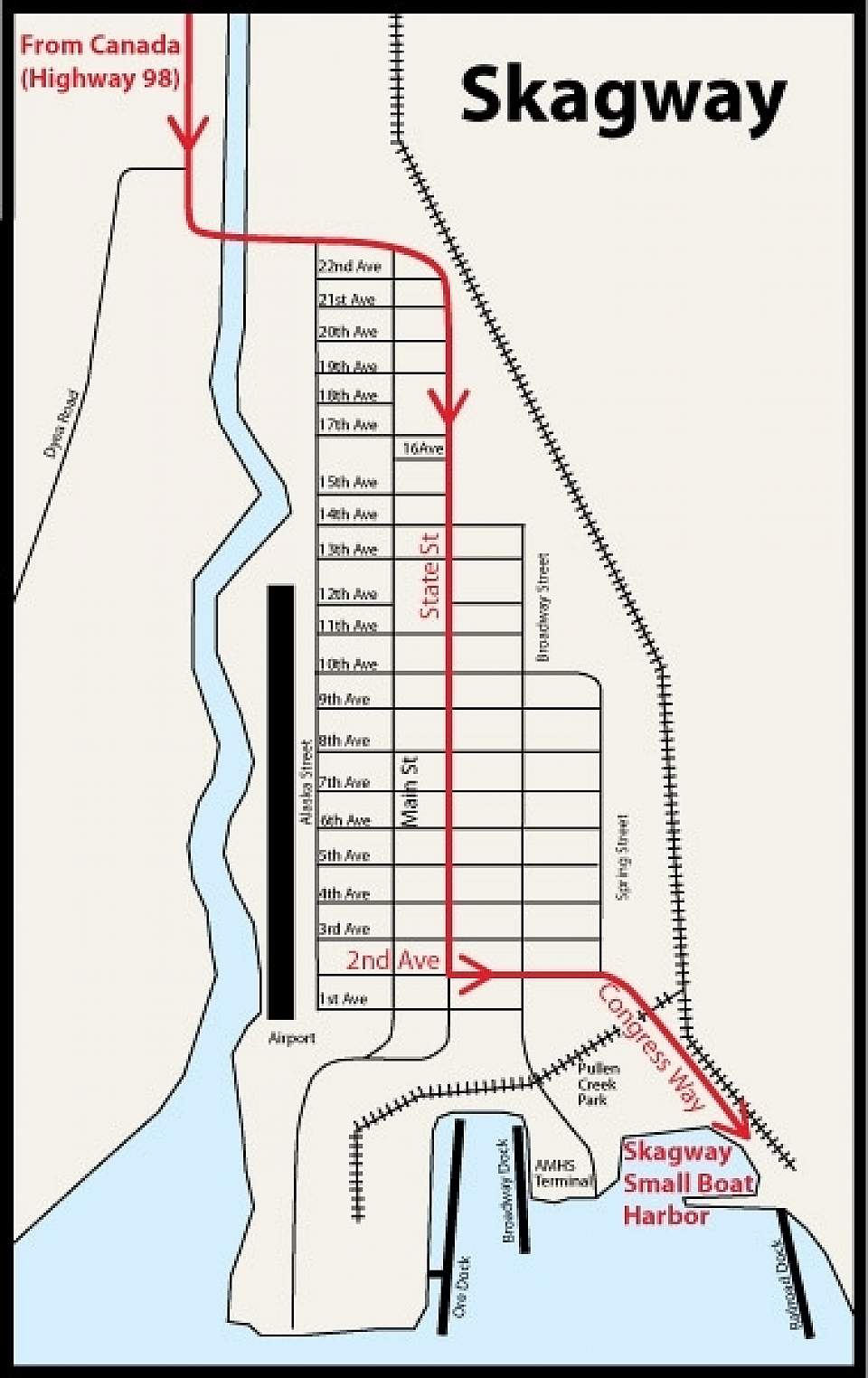 The departure times are scheduled so you can even squeeze in a tour in both towns. The departures vary throughout the week, but have the most sailings scheduled mid-week. It's a good idea to make reservations on these days (Tuesday through Thursday). The weekends may have only a few sailings, so check the schedule and plan accordingly. But the times will still allow you a half-day or full-day to explore Haines or Skagway.
Comfortable Ride, Great Narration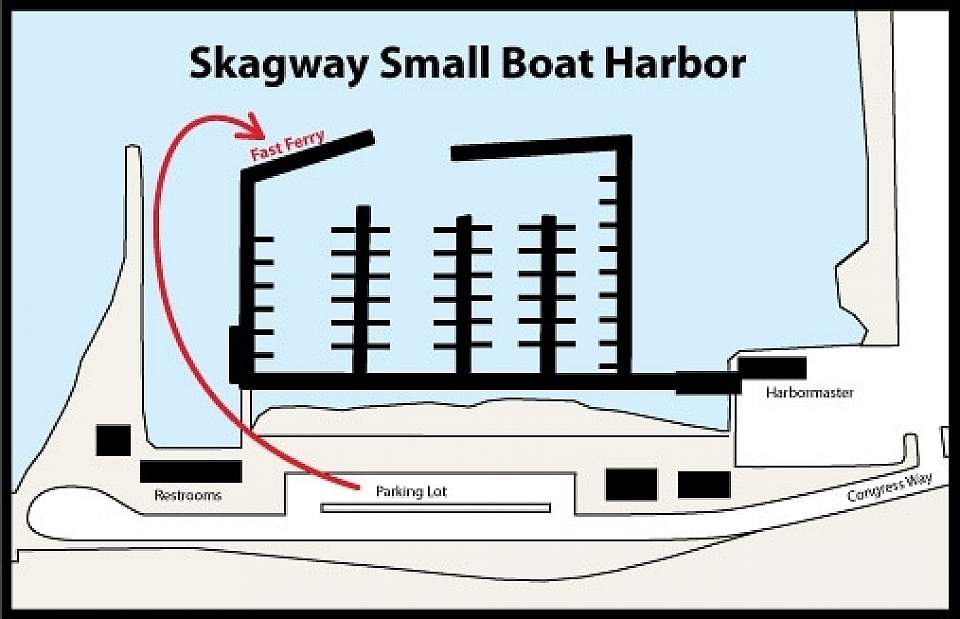 The company has two, twin-hull boats that can carry 150 passengers each. The boats have complimentary coffee, tea and water, as well as restrooms. Narration is provided during the ride, with naturalists speaking about whales or bald eagles, providing the history and names of local landmarks (Gold Rush, military presence in the Frontier) and sharing stories about life in rural Alaska. The ferry changed ownership three years ago and the quality of service has increased, from the narration to the timeliness of departures.