There are few things more spectacular than lifting off in a helicopter and soaring over Alaska's glacier-filled terrain or out across its shimmering waters. Suitable for all ages. Choose from the following tours:
30-Minute Helicopter Tour
Get a taste for helicopter flightseeing on a 30-minute trip into the 20-Mile river valley and the heart of glacier country.
Helicopter Glacier Landing
The company's most popular tour takes you through the Chugach backcountry and over Lake George Glacier, Lake George Valley, Whiteout Glacier—and then land on Colony Glacier, or on top a ridge with a 360-degree panorama of mountains and glaciers.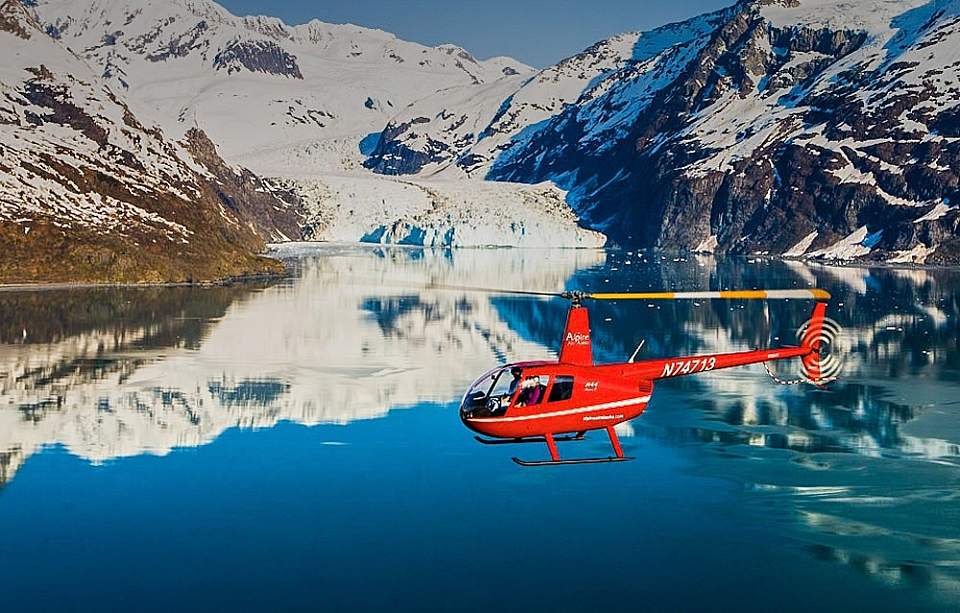 Prince William Sound Tour
Very similar to the helicopter glacier landing tour, except on your return trip you'll fly out over Prince William Sound, soaring over the clear waters and rocky fjords, with a chance to spot whales and other marine wildlife.
About Alpine Air Alaska
Alpine Air, started in Girdwood by Keith Essex in 1991, has been offering helicopter flight-seeing longer than anyone in Southcentral Alaska. The company started with fixed-wing airplanes flying Alaskans to the backcountry; but helicopters offered more flexibility with weather so they made the switch. They still drop off visitors into the backcountry, but their main focus is on scenic flightseeing and glacier dog sledding.