Photo Credit: Bob Kaufman
Girdwood is a prime location to embark on a flightseeing tour. Soar high up in the air and gaze out on the Chugach Mountains, glaciers, lakes, Prince William Sound, and more.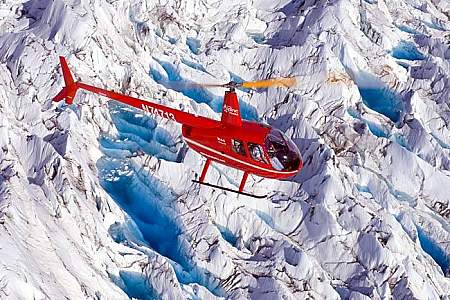 Season: Year Round $319+ 30 - 90 min
There are few things more spec­tac­u­lar than lift­ing off in a heli­copter and soar­ing over Alaska's glac­i­er-filled ter­rain or out across its shim­mer­ing waters. Get a taste for heli­copter flight­see­ing on a 30-minute trip or choose a longer tour with a glac­i­er land­ing. Shut­tle avail­able from Anchorage.