Six Mile Creek is one of the most famous—and most challenging—whitewater runs in the entire state of Alaska. Your heart will be pounding and your muscles burning as you paddle through rapids called "Big Rock Drop," "Suckhole," and "Let's Make a Deal."
It's a thrilling river, and no company has been guiding it longer than NOVA; for more than 30 years, their professional guides have been navigating this challenging stretch of Class IV and Class V whitewater. Their focus on safety and attention to detail is unmatched, using shore-based safety monitors and a safety boat.
Options for Your Trip
You can choose to run two or three canyons; the longer trip takes you through the third canyon and a couple of Class V rapids. NOVA guides will outfit you with a dry-suit to wear over your clothes, helmet, life jacket, and river booties (wear warm fleece or wool underneath the dry suit). Then you'll practice river swimming to help demystify the experience river swimming and self-rescue.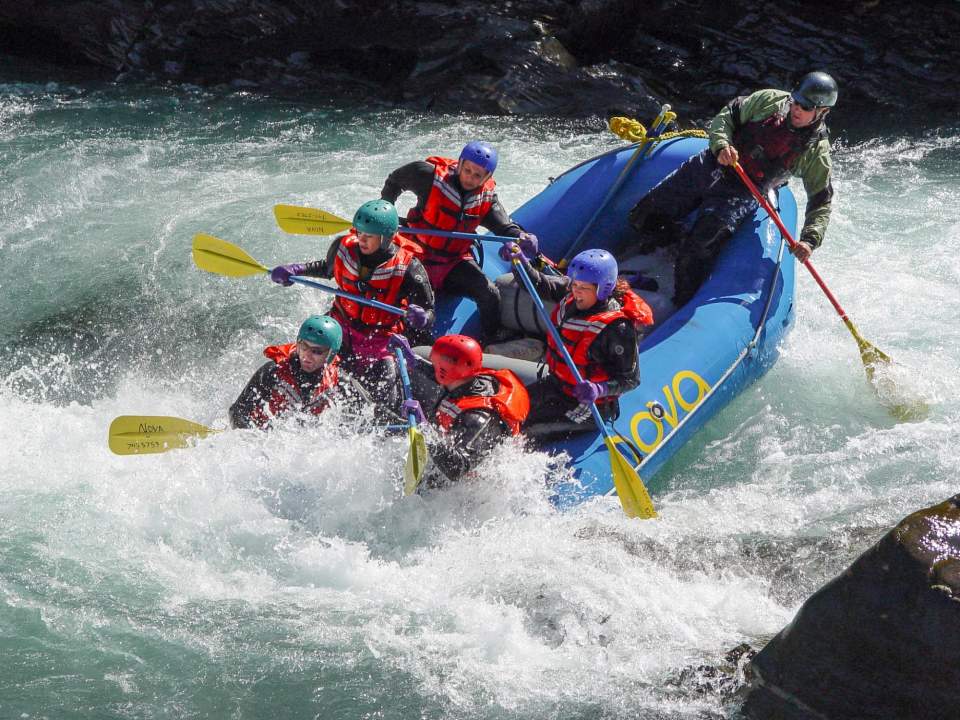 The river gets progressively more challenging with each canyon, and your guide ensures that everyone is ready for the excitement ahead. Depending on river conditions and your team's performance.
Experienced Guides
All of NOVA's guides are experienced professionals. Many of them spend the winter working as heli-ski guides, so they're superb athletes who live for the challenge of adventure and the rewards these sports give their clients. Work with them to thread the needle on tight rapids, dodge big rocks, recover in the clear pools, then dig in for the next stretch of whitewater.
At the end, you'll look back on this run as a huge accomplishment, and probably be ready to hit it again.
I really love my home area. I feel it rivals many worldly locations for its dramatic scenery. Then we take them on the whitewater or a glacier, and that's a whole other level.
Meet me