Fishing the Kenai Peninsula is pretty much the ultimate for fishermen the world over, and with Alaska River Adventures, even beginners do well. This area is famous for salmon (Kings, reds and silvers), rainbow trout, and Dolly Varden, which Alaska River Adventures can help you find in the amazing green of the Kenai River and other points along the Peninsula.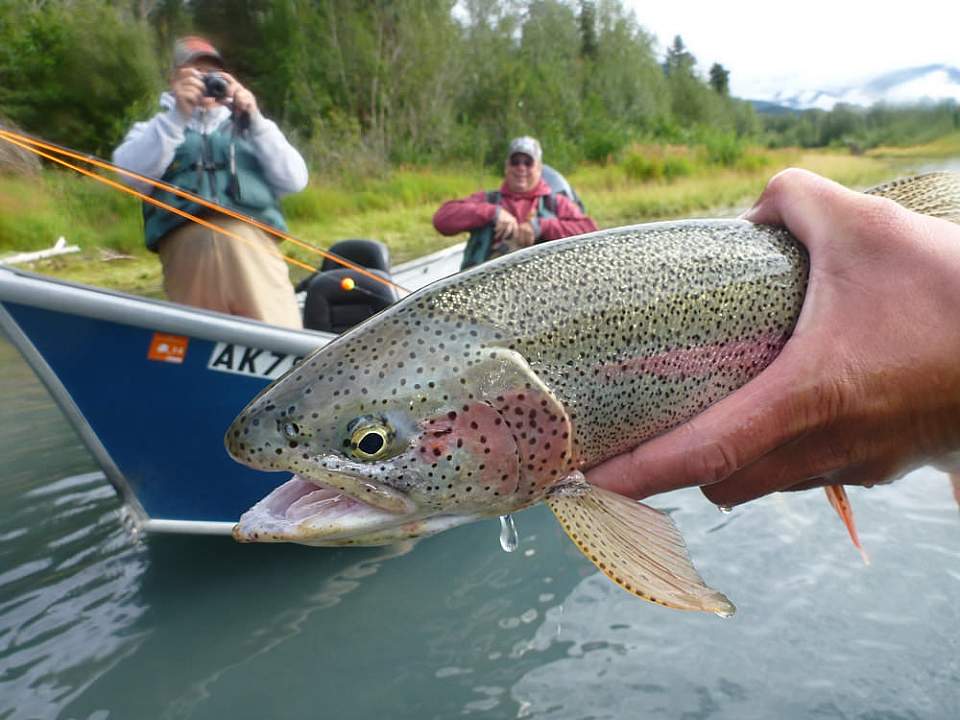 George Heim started Alaska River Adventures nearly four decades ago, focusing on fishing, rafting and backcountry adventure trips. His personal touch, with an emphasis on customer service and great value, have built a successful business model – with many repeat customers who trust George and crew to help them plan just the right kind of day on the river.
Alaska River Adventure guides have been fishing these waters for years, keeping track of the nooks and crannies and the times when fish are biting best. They are also patient educators – and will help all levels of anglers with proper fishing techniques. So whether you go out for a half-day, full day or fly-in fishing experience, you know you'll learn something and have fun doing it – no gear required.
Half-day fishing
Upper Kenai River Fishing – Rainbow trout, Dolly Varden
Four hours on the Upper Kenai River gives you a taste of fishing this iconic area. Perfect for beginner and intermediate anglers, as each trip is adjusted to participant skill levels. This trip focuses on trout and Dolly Varden, but will also target reds and silver salmon when present. (Choose a full-day excursion if your goal is to catch your salmon limit – you'll need more time to land these fighters!)
Full Day Fishing
Enjoy a full day on the water in search of trout, Dolly Varden, and salmon. Alaska River Adventures offers a few main trips, but can also adjust to your preferences if the fish are biting somewhere else on the Kenai! Alaska River Adventures provides all the gear you need, and a delicious lunch to keep you energized for the afternoon's fishing excitement.
Kenai Wildlife Refuge Fishing – Salmon, Rainbow trout, Dolly Varden
The Kenai National Wildlife Refuge encompasses 150 million acres of wild – from alpine heights to grassy meadows – much of it inaccessible to vehicles. On this trip you'll fish the part of the Kenai River that flows through this refuge – and is open to fishing by exclusive permit only. This drift-only section of the Kenai is an incredibly beautiful scenic trip, and makes for great fishing too! Enjoy 8-9 hours on the water.
Kenai River Canyon Fishing - Salmon, Rainbow trout, Dolly Varden
It's hard to know where to look on this trip – down below where the fish are swimming, along the shore for bear or moose sightings, or up above for majestic eagles or sure-footed mountain goats and Dall sheep. This 8-9 hour trip takes you into the heart of the Kenai National Wildlife Refuge where Alaska River Adventures holds rare fishing permits. Cast off for trout, Dolly Varden or salmon as you enjoy the dramatic views of the river canyon. Raft through a narrow gorge on Class II+ rapids, ending up at the 15-mile long Skilak Lake, a glacially-fed clear water body that's a favorite with locals.
Kasilof River Fishing – King Salmon
Fishing for Kings in Alaska is kind of like panning for gold – it takes some work, but the payoff is incredible! The 20-mile long Kasilof River originates at the glacially formed Tustemena Lake – and this area provides good spawning habitat for the mighty Kings. Between 8,000 and 12,000 migrate through here every year (which isn't a lot compared to other salmon species). Landing one of these trophies requires patience and a bit of skill – if you set the hook right, you have an exciting fight on your hands as you work to net a big one! There are no guarantees – but if you are ever going to catch a King, this is the place to do it – with guides who can spin a fishing tale or two while you wait for a strike.
Fly-in Fishing – Salmon, trout, Dolly Varden or Grayling
The headwaters of Bristol Bay and Lake Clark National Park are just a short flight from Cooper Landing, and our guides can take you by bush plane or float plane to secluded spots where you can focus on the ultimate in fly-in fishing. This trip includes a scenic flight and fishing for five to eight hours in rare-use areas where Alaska River Adventures holds permits. These trips provide excellent fishing in super-remote areas – with no modern amenities anywhere to be seen. The chance of spotting one or more of Lake Clark's famed brown bears is also very good. Land on the beach at low-tide for walk-in trips. Float-plane trips land right on a river. Watch in amazement as your guide walks across the bog to a waiting jet boat and pulls it up to the pontoon. You can step right in and start fishing one of the wildest spots in Alaska! The flight, guiding, gear, lunch and fish processing is included in this trip.
Alaska River Adventures: Safety + fun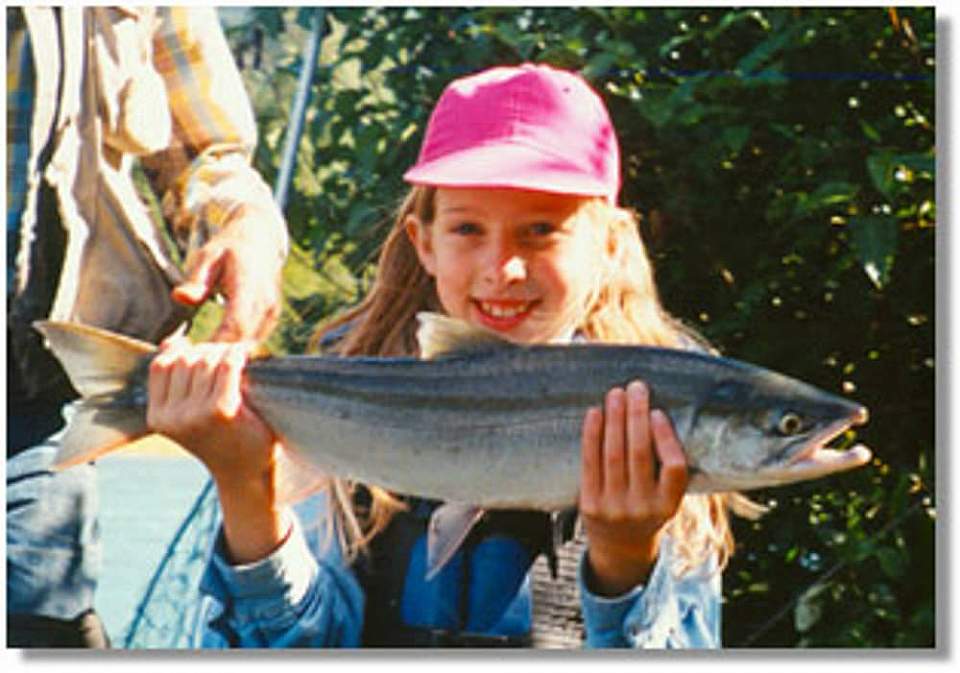 It's Alaska, and it's water – so safety is Alaska River Adventures' number one priority. All guides have a rigorous training regime for being on the water and practice safe habits throughout the excursion (including van transportation).
Making sure visitors have a good time is also a main priority. Guides are local to Cooper Landing, know the area well and are fun-loving characters. Come with a great attitude, and rain or shine, you'll have an unforgettably fun adventure.
Want more?
Fishing abounds in Alaska, so if you want to try for different varieties, ask Alaska River Adventures about multi-day packages, including lodging. There are all kinds of activities in the area for the rest of the family, too: scenic rafting, bay cruises – even horseback riding. Alaska River Adventures wants you to get the most out of your stay in the 49th state, and can advise you – and help you set up – the activities that interest you and your family the most.