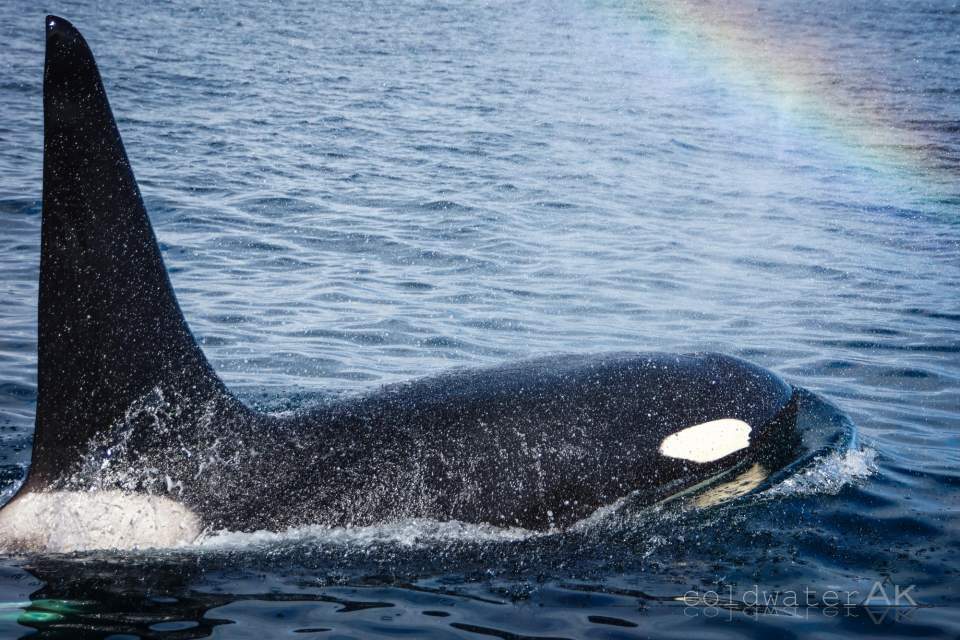 Whether you'd like to go on a personalized boat tour of the Homer area or take a water taxi to the Alaskan backcountry, Homer is an ideal place to launch from, and Coldwater has the boats and expertise to get you there.
What It's Like
Opt to personalize your guided tour, then go out with one of the company's knowledgeable local captains. You can explore secluded bays and see some of the area's unique marine wild-life. Want a DIY adventure instead? Book Coldwater's water taxi service and you'll have easy access to the remote (but nearby) wilderness just across the water. Explore places like Kachemak Bay State Park, the small town of Seldovia, and picturesque Halibut Cove.

Coldwater has two 32-foot-long landing crafts that feature a heated interior with bench seats that can seat 6, as well as an 18-foot outdoor deck to view from. The vessels are particularly suited to trips around Homer; they can pull right up to the beach, and their huge landing decks make it easy to walk on and off.
The Tours
Custom Sightseeing Tours
Take a 2-hour (or longer) trip out on the water, catered to whatever your interests might be. Go see humpback and orca whales, birds, sea otters, or just check out the landscape as you cruise into deeper bays that push up against mountains and waterfalls. You can even choose what time of day to go. Are you into photography? Tailer your trip, depart early morning or late evening to capture images in the best light.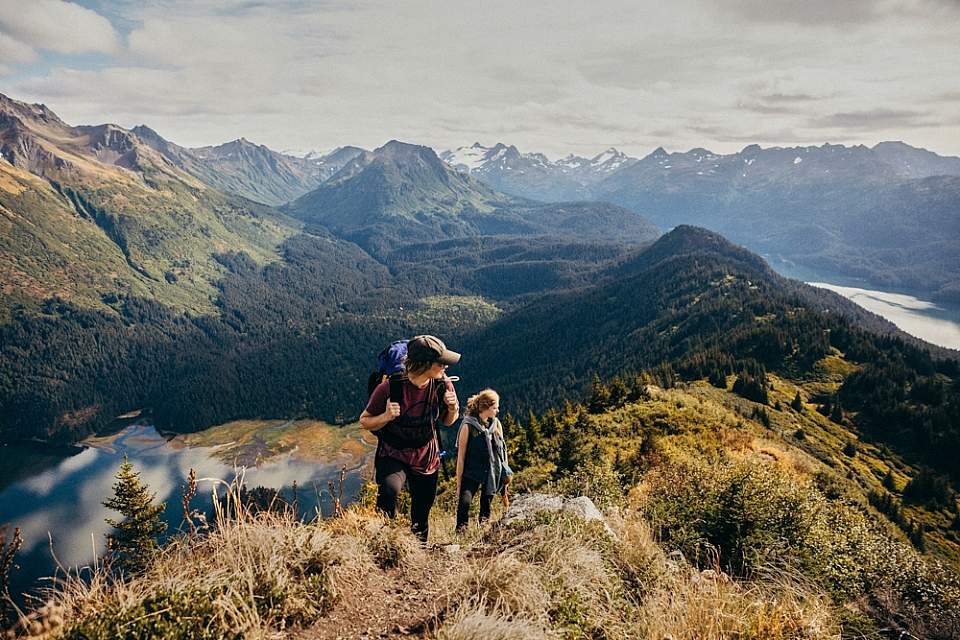 Water Taxi Service
If you'd like to create your own adventure of any length, arrange to have Coldwater drop you off and pick you up. You could choose to go hiking and camping in Kachemak Bay State Park—the Coldwater team can even help with suggested locations and time frames. Looking to rent a cabin or yurt? Coldwater can help you find availability. Into sea kayaking? Coldwater can help get you fitted and take you to the ideal launching spot. Bringing the family? Camping on the beach for an overnight or long weekend is a popular option.
The History
Coldwater is owned and operated by a local family in Homer Alaska. Owners, Brad and Lisa both previously worked in the commercial fishing industry. Their lifelong love of Alaska and being on the water bring knowledge and uniqueness to the company. After starting their family, now three children, they launched their water taxi and tour business to share the gorgeous area around their hometown with travelers!