Spend a day cruising on a luxury vessel, exploring Alaska's iconic scenery and wildlife on this private, customized charter, available through Destination Alaska, out of Homer. This adventure tour company, run by a longtime local family, also offers a full menu of exciting activities.

Whales, otters, puffins & more
You'll leave from Homer Harbor early in the day and spend the next 5 to 8 hours plying the gorgeous waters of Kachemak Bay on the F/V Wilderness Explorer that can carry up to 10 guests. Your private group will have the opportunity to see different types of wildlife: Orcas, Humpback and Minke whales; sea lions; Dall's porpoise; sea otters; puffins; seabirds; and more. Plus, since Destination Alaska has its own airplanes, the pilots will radio the boat captains and let them know if they're seeing any whales from the air!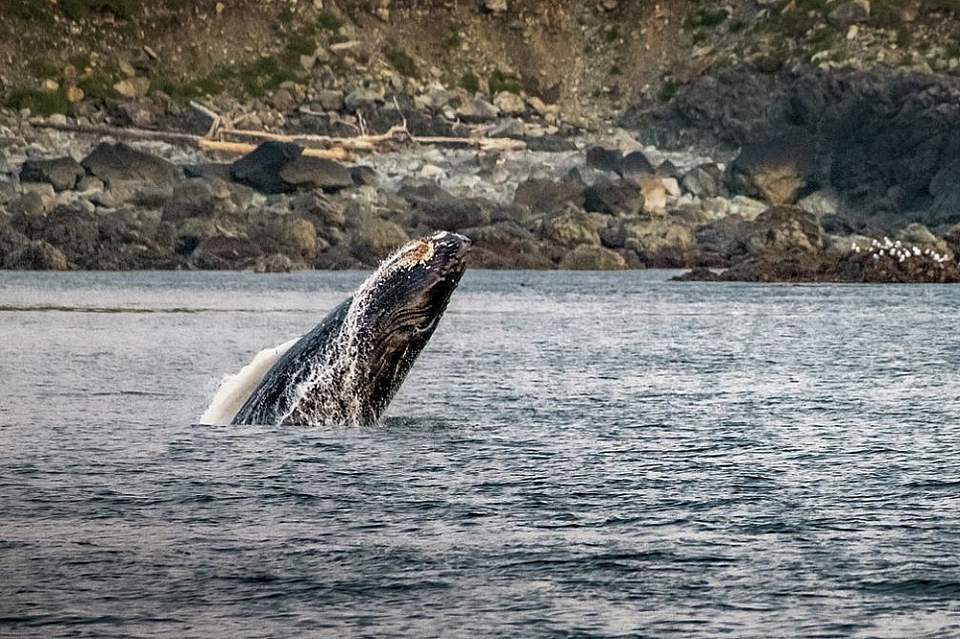 Because it's a custom expedition, it's perfect for keeping families and multi-generational groups engaged throughout the journey. Everyone will be sailing in comfort aboard this heated ship that can be set up with a fully enclosed back deck, thanks to a slide out canopy and clear, roll-down sides. Inside the pilothouse is all teak and leather, and the boat even features gyro-stabilization—which keeps the boat perfectly flat and makes it easier to enjoy the full experience. The Wilderness Explorer is one of the only vessels in Homer to have this system.

Gourmet meal, or catch & cook!
This package includes coffee and snacks in the morning and then a gourmet meal around lunchtime, which might feature shrimp, Snow crab, marinated steaks, grilled chicken, baked red skin potatoes, and a choice of vegetable, like parmesan crusted asparagus or cheese covered broccoli. Round out the meal with a decadent dessert like warm pie and ice cream. You could also do a catch and cook, where your guides grill up some fresh-caught halibut or rockfish right on the boat.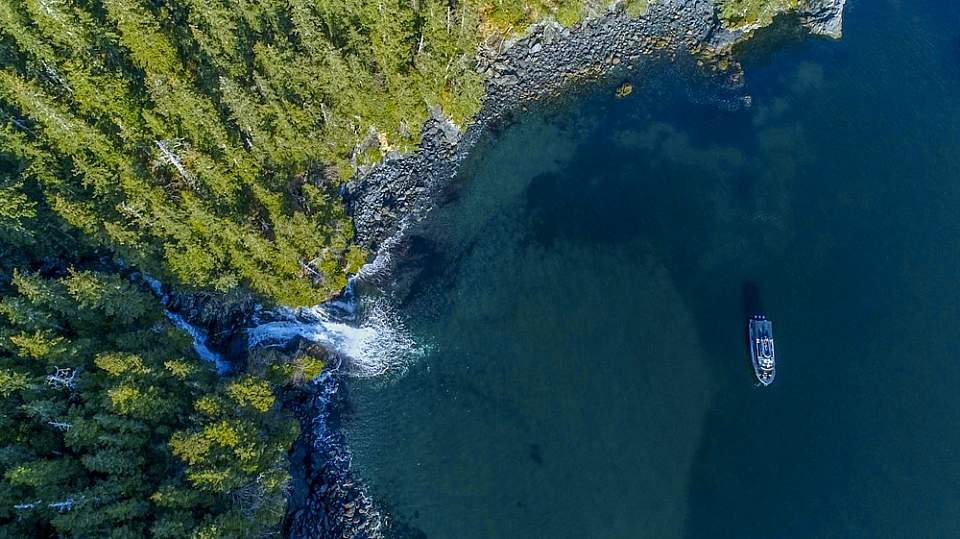 You'll travel a route that can take you all the way down to Flat Island and Chrome Bay, or to the head of Tutka Bay, where there's a beautiful cascading waterfall—a great place to anchor and soak up the beauty of nature. How about a quick stop in the village of Seldovia, where there's a small boardwalk and some quaint shops or If you'd like to stretch your legs, take a nature hike through the woods on the popular Otter Bahn Trail.
The Wilderness Explorer also features a skiff, so you can go ashore for some mid-day beachcombing. When you set off on the water with this customized Destination Alaska tour, the sky's the limit!