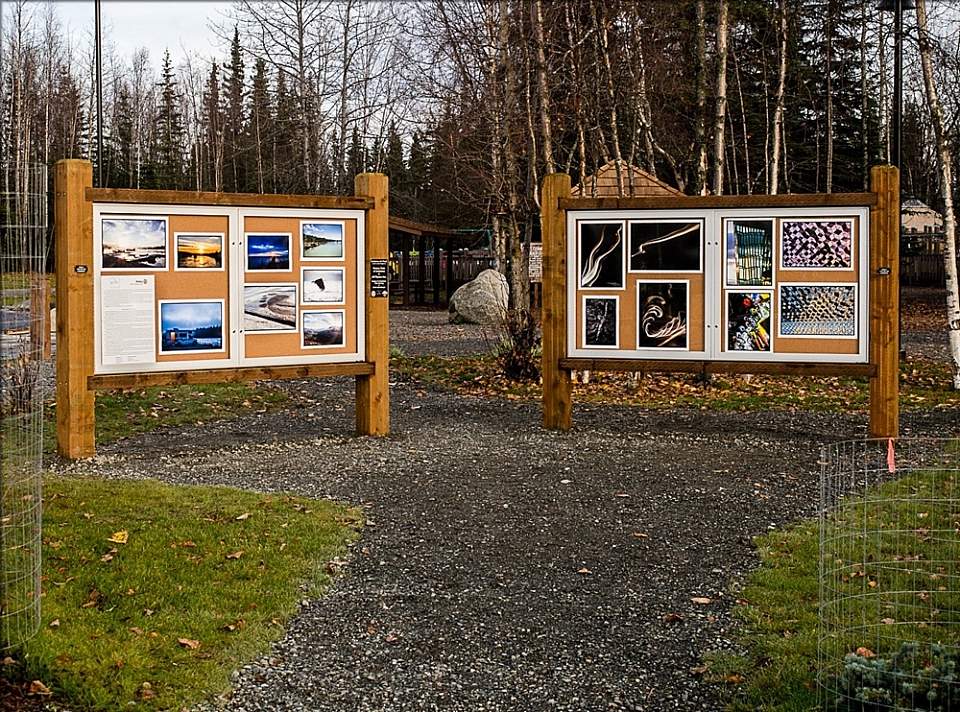 Don't miss the Art Park in Soldotna Creek Park, where you'll find a fantastic curated exhibit contained in two 4' by 8' weatherproof displays. Each side of each display contains a panel of art. You might see locally created fine art or the works of artists from around Alaska and the Pacific Northwest.
Similar to the Soldotna murals, the Soldotna Rotary wanted to easily display public art, and this high-impact, cost-efficient project fit the bill!
The Art Park is located near the stage and pavilions in Soldotna Creek Park.