Soldotna Points of Interest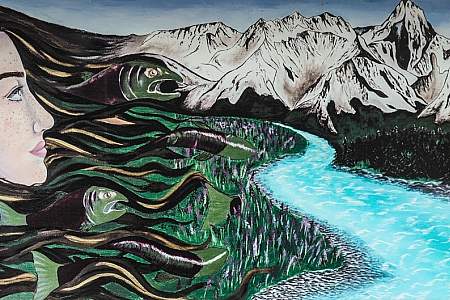 A guide to the 10 (with more to come!) beau­ti­ful 4' x 8' murals hang­ing through­out town, an ini­tia­tive by the local Sol­dot­na Rotary Club.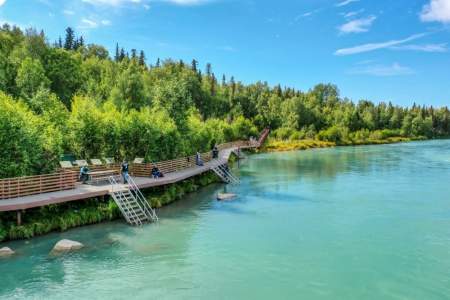 Enjoy the beau­ty and scenery of the turquoise Kenai Riv­er by strolling one of the 10 (or all!) board­walks along the banks. If you're here to fish, you can do that from the ele­vat­ed fish plat­forms, or bring hip waders and use one of the 53 stair­ways to walk down to the riv­er and cast your line while stand­ing in the water. Close to Anchor­age and endowed with abun­dant recre­ation­al oppor­tu­ni­ties, cen­tral Kenai is Alaska's play­ground. Two high­ways, numer­ous trails, and sev­er­al major rivers slice through the spine of the Kenai Moun­tains. World-class fish­ing, hik­ing, riv­er raft­ing, and canoe­ing – plus alpine lakes and gold his­to­ry – make for an ide­al day trip or week-long vacation.