The beautiful, 13.5-acre Soldotna Creek Park, set along the turquoise Kenai River, is truly "Soldotna's Livingroom" as locals call it. The city transformed this stunning spot—a onetime storage yard for the Department of Transportation—into a lush gathering place full of activities. The result is a centerpiece of the community and an excellent place to relax and explore.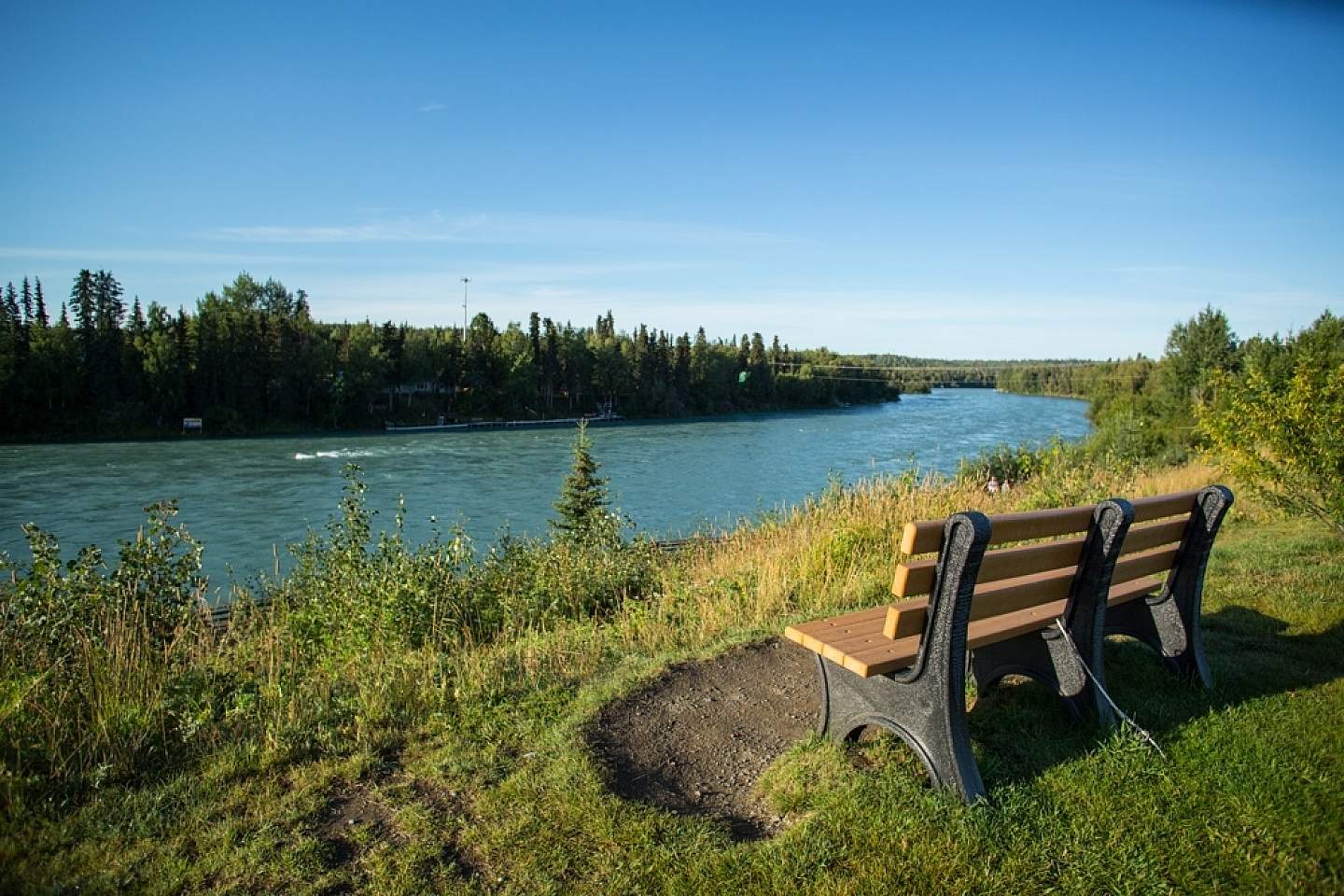 Fish, Walk the Boardwalk, Have a Picnic & More
Enjoy the view by strolling the long riverfront boardwalk, or use the stairs to get down to the river itself; it's a popular fishing spot! (Read more about Soldotna's fish walks here.)
Anglers flock here in summer, but when it's quieter in fall and spring, it's an ideal spot for a walk. (That's also true in winter, when the river's edges are frozen and the trees are covered in frost.) Sit down on a bench overlooking the river and take in the views of the snowcapped Kenai Mountains beyond. Locals love the view as well, and you may see them enjoying their lunch or playing with their dogs.
It's also a great spot for families, who can enjoy the fun-filled playground (financed and built by local volunteers!) with hand-painted features and a lot of character. Then check out StoryWalk, which the local library installed in the summer of 2021. Throughout the summer months, each Friday they post a new picture book along the walking path, page by page, so families can get out for a walk and read a book at the same time!
Come with a picnic and enjoy the pavilions and barbecues. Or bring a basketball and play on the recently added basketball court, complete with lights. You'll also find plenty of parking and bathrooms with flush toilets.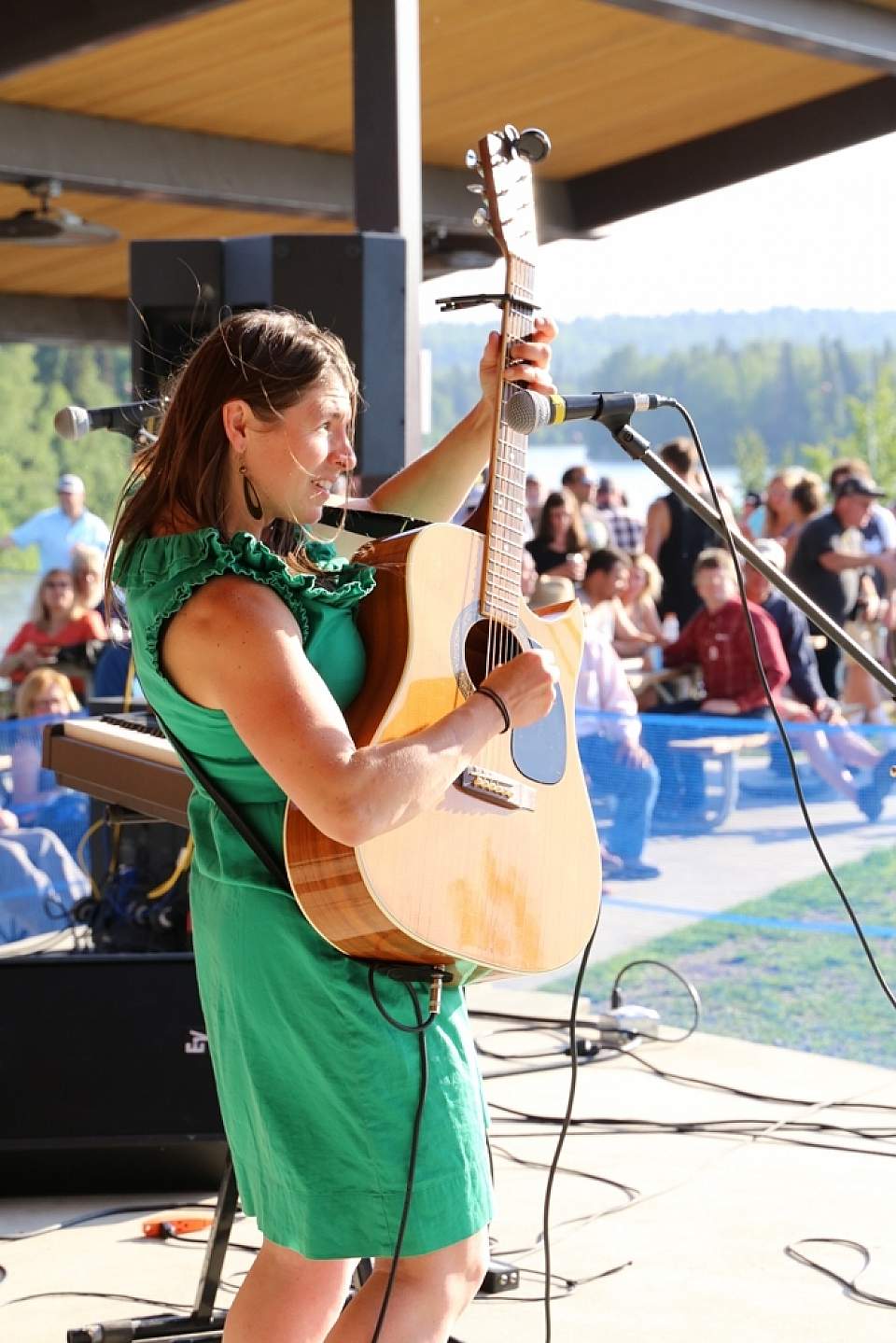 Festivals & Events
Summers are bustling in Soldotna Creek Park! Here are a couple highlights:
Soldotna Wednesday Market & Music in the Park: This market pops up every Wednesday from June through August, 11 a.m. to 9 p.m. You can peruse stalls with local vendors, listen to bands from in and out of state, enjoy some food, and visit the beer garden that opens at 6 p.m.
Kenai River Festival: Held in June, this festival celebrates the river's importance in the community, with food and crafts vendors, a beer and wine garden, live music, and more.
Progress Days: The town's largest event happens on the 4th weekend in July and includes a parade, family activities, and a community picnic.
Exercise: The Parks & Rec department partners with a local yoga studio to offer free (or by donation) Yoga In the Park once a week during the summer months, in 2021 they added a Sunday afternoon Fitness In the Park series. Contact the Soldotna Parks & Rec Department (907-262-3151) for current events, or visit their Facebook page.
And the celebrating continues in winter:
Frozen RiverFest: This popular February event features live music, bonfires, food vendors, and a beer garden showcasing Alaskan breweries from around the state.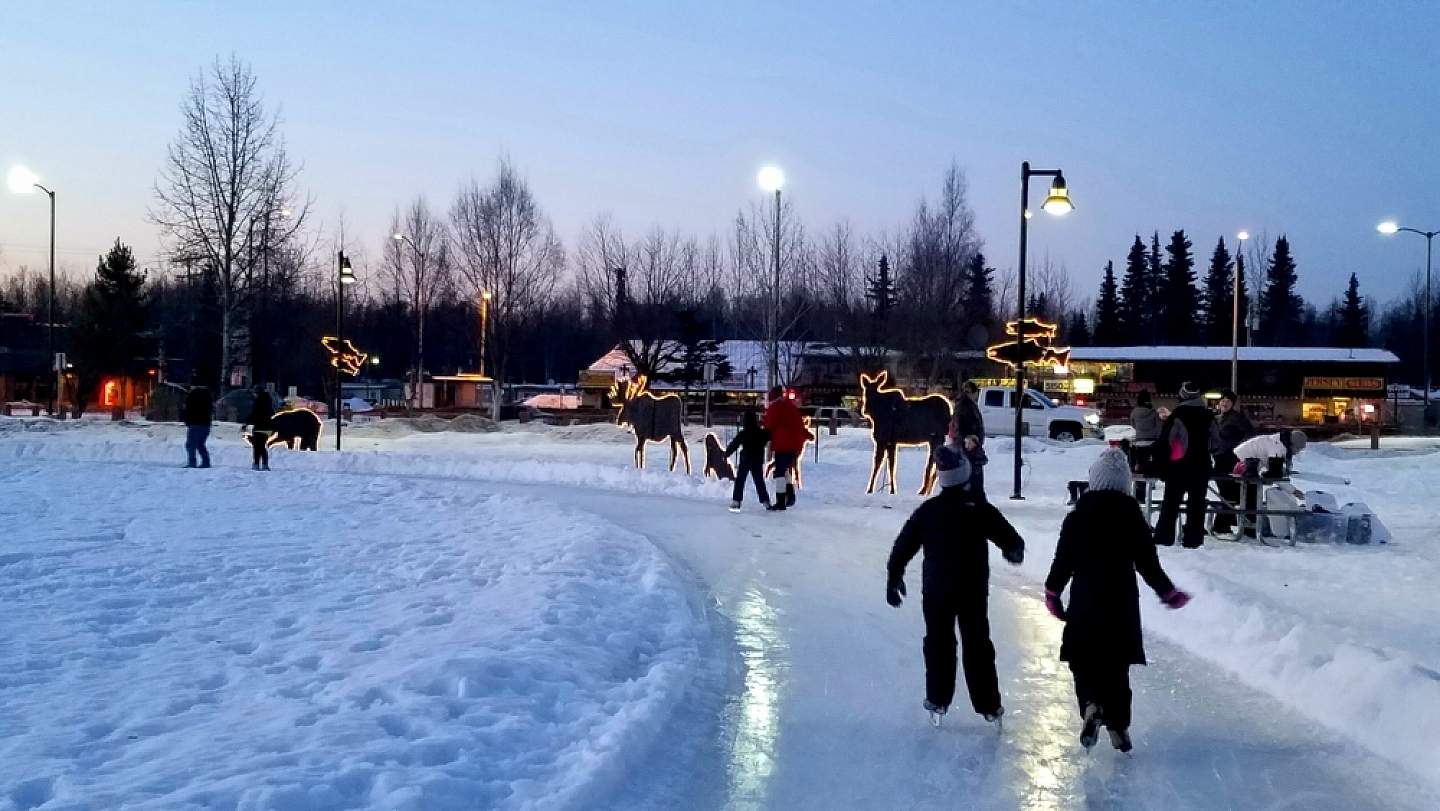 Winter Fun
Activity in the park doesn't slow down when the temperature drops. There's an ice loop for skating (free ice skates are available during winter festivals) and animal cutouts with white twinkle lights on them.
There's also a fun, free Movie in the Park series, featuring family-friendly movies on the big screen. Enjoy warming fires and refreshments as well as free rental skates for kids to use on the skating path.