Soldotna Treasure Hunt: Find These 9 Hidden Gems
Driving the Sterling Highway on your way to Homer or smaller towns on the coast of the Kenai Peninsula? You'll pass through the lovely town of Soldotna along the way. And while you'll immediately see plenty of reasons to stop—like the picturesque turquoise Kenai River—look closer and you'll find that Soldotna has some real Alaskan gems. Here are 9 of our favorites.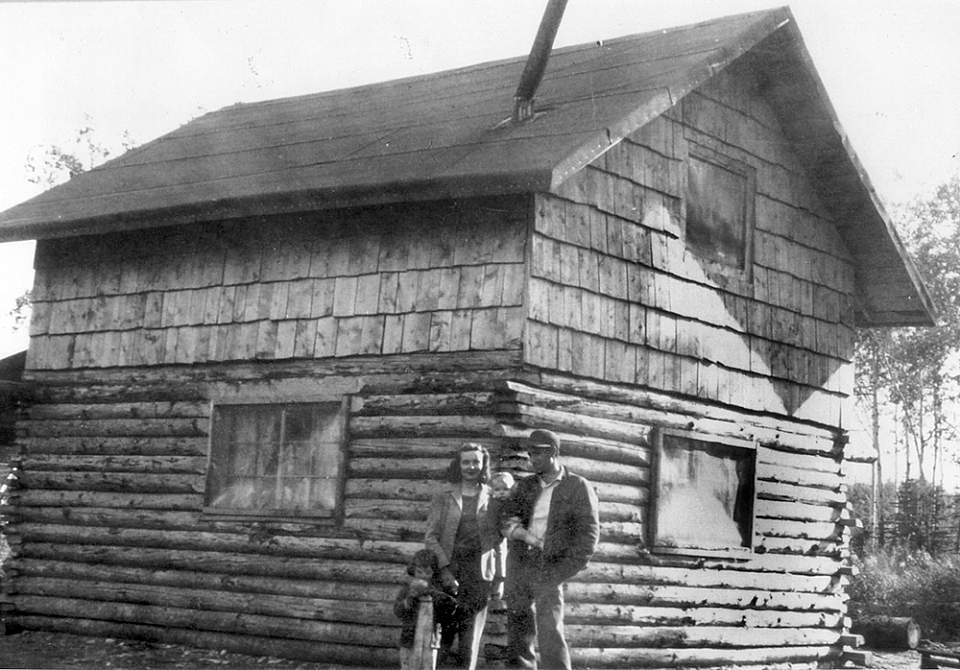 1. Soldotna Historical Museum
Tucked into the woods near Centennial Campground, the Soldotna Historical Museum features a collection of original homestead cabins from when Soldotna was settled in 1947. You can walk around these cabins and learn about their history even when the museum isn't open, thanks to motion-activated speakers. (And when it is open, definitely go inside to check it out!) Drive here, or park in the Visitor Center and walk here along the Centennial Campground Loop trail.
2. Murals and Public Art
Soldotna is a thriving community of artists. Luckily for visitors, a lot of that art is on display in public places throughout town. A series of murals initiated by the Soldotna Rotary hangs on local businesses and at Soldotna Creek Park, which features an Art Park with rotating artistic exhibits.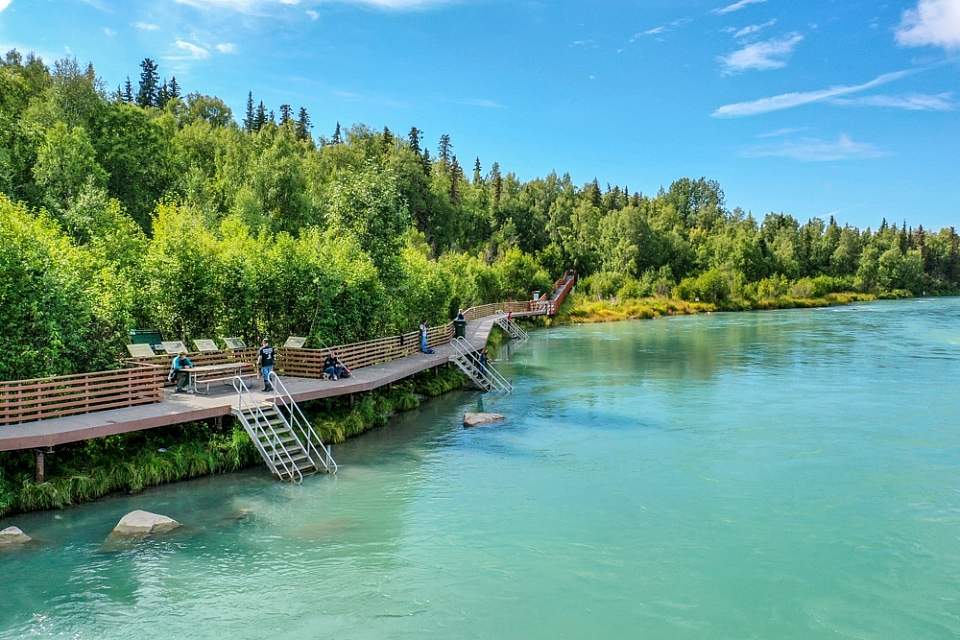 3. Riverfront Walks
Soldotna has more elevated boardwalks than any other community in Alaska—and they're not only great for a casual stroll, but they serve an important purpose: to provide fishing access without damaging the river banks. They're popular in summer, but visit in winter and you might well have one to yourself, to enjoy views of frosted trees set against the turquoise river.
4. Tsalteshi Trails
Soldotna boasts a world-class system of hiking trails, right in town. In summer, you can walk, run, or bike on the singletrack trails. And in winter, you can enjoy 25 kilometers of cross-country skiing trails, including several lighted loops for after-dark skiing! Most locals say it's the best amenity Soldotna has to offer.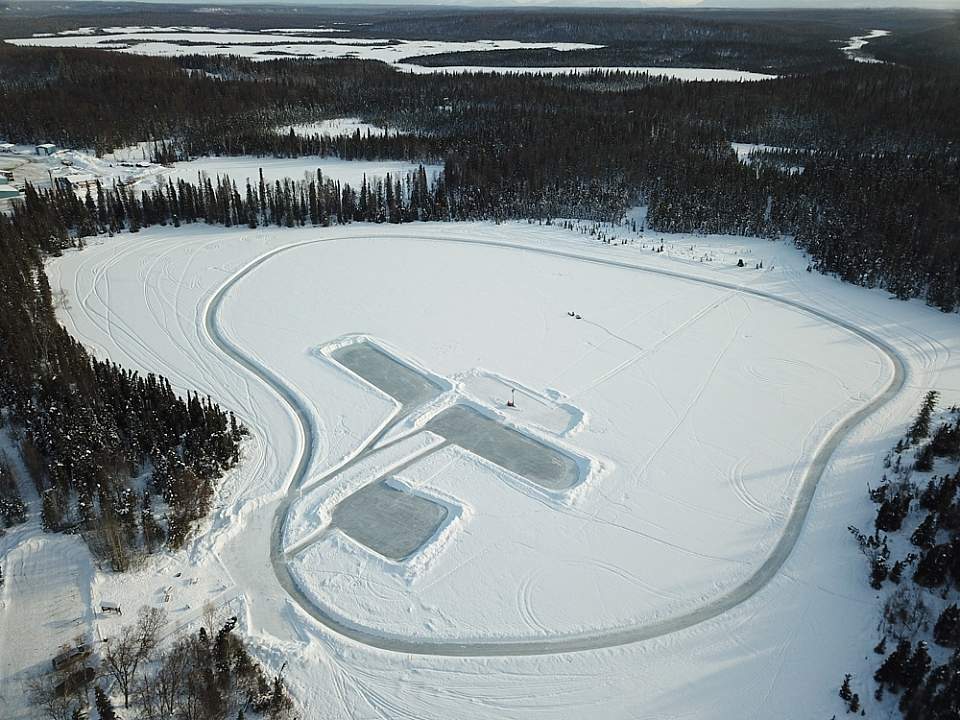 5. Winter Outdoor Ice Rinks
During the winter months, ice rinks maintained by the Soldotna Parks & Recreation Department pop up around town. There's an oval and multiple small rinks at A.R.C. Lake, while right in town, you'll find a skating oval at Soldotna Creek Park. Several public skates are hosted throughout the winter, where the department will bring a supply of skates so anyone can join in the fun!
6. Fireplace in the Soldotna Public Library
If you need a place to cozy up when the weather gets cool, head to the Soldotna Public Library and sit next to the library's fireplace in a comfy chair. The fireplace is always ablaze in winter, but on a cool day in summer they may turn it on for you if you ask!
7. Trails with a Purpose
It's easy to find a walk or hike in Soldotna, but several trails offer more than just a walk in the woods. In Soldotna Creek Park, the Soldotna Public Library sponsors a story walk during the summer months. A book is deconstructed page by page, and each page is placed on a kiosk along the trail. Families can walk and read. There's another story walk on the Keen-Eye Trail, departing from the Kenai National Wildlife Refuge Visitor Center. The Centennial Campground Loop Trail is part of a "10,000 steps" health program. One loop around is 5,280 steps; walk it twice and you'll hit your daily goal! You'll find signage along the way telling you how far you've gone. The Ski Hill Trail, which departs from the Kenai National Wildlife Refuge Visitor Center, is part of the B.A.R.K. Ranger program, set up to strengthen peoples' relationships with their dogs on federal or public lands. B.A.R.K stands for: Bag your poop; Always leash your pet; Respect wildlife; Know where you can go. Families with dogs can walk the trail, and their dogs can come into the visitor center for a Bark Ranger dog tag!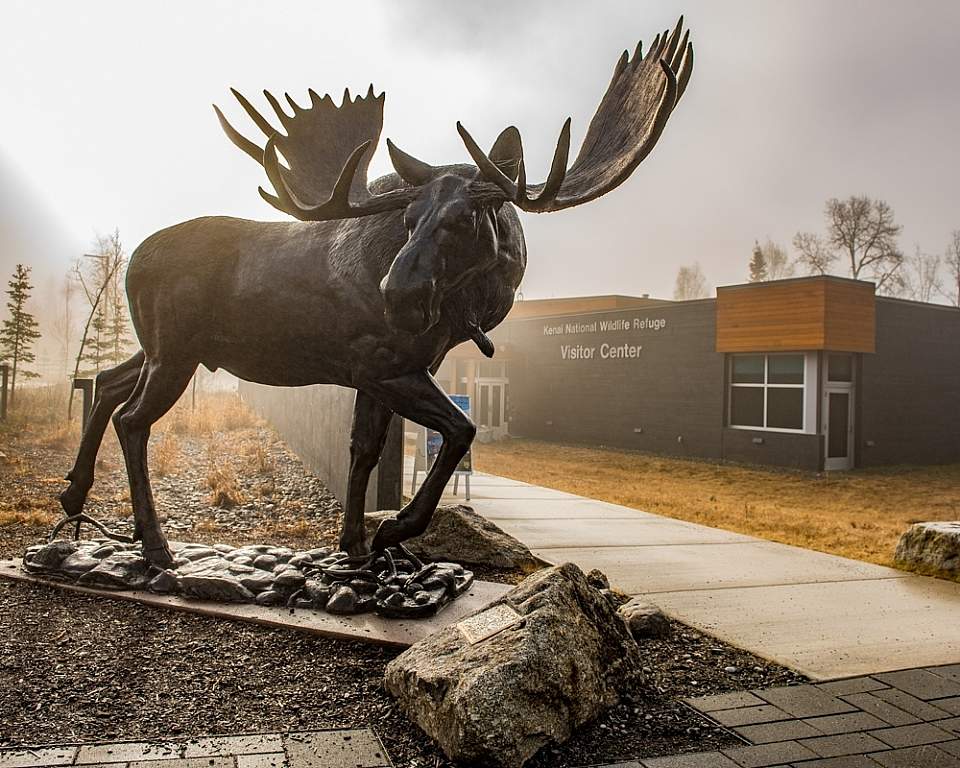 8. Camping Mecca
Soldotna hosts a flood of anglers in the summer months, and many of them have learned just how great the campgrounds in Soldotna are. Set up at Centennial Campground, with its 220 sites, or the more intimate 40-site Swiftwater Campground. Both are first-come, first-served, and have boardwalk and river access stairs to the Kenai River.
9. Kenai National Wildlife Refuge
Just a short detour off the Sterling Highway brings you to the Kenai National Wildlife Refuge Visitor Center, which offers one point of access to the nearly 2 million-acre wildlife refuge. If you want just a taste of the refuge, walk one of the shorter trails from the visitor center. Or talk to the knowledgeable rangers to plan excursions deeper into the park, where you'll find campgrounds, public use cabins, canoe routes, and more.