Soldotna Public Fish Walks, Boardwalks, and Access Stairs
The shimmering Kenai River is the heart of Soldotna—a gorgeous natural treasure that features runs of King, sockeye, silver, and pink salmon. Fortunately, it's easy to enjoy this amazing resource, thanks to a robust infrastructure that offers access to the water while also protecting the natural habitat.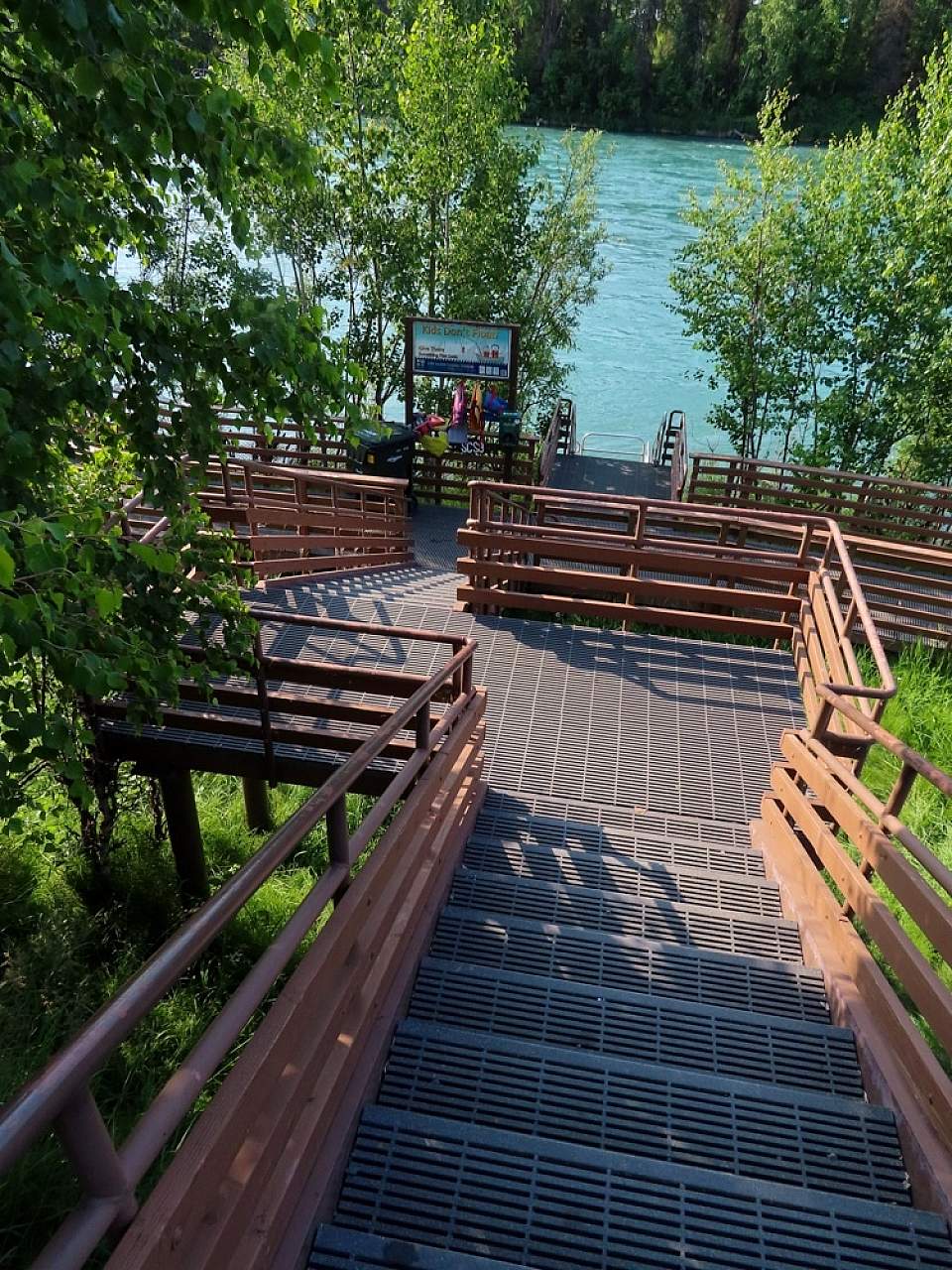 Enjoy the beauty and scenery of the turquoise Kenai River by strolling one of the 10 (or all!) boardwalks along the banks. You'll get incredible views of the river, without eroding the riverbank. There are also benches in some areas to pause and take it all in.
If you're here to fish, you can do that from the elevated fish platforms, or bring hip waders and use one of the 53 stairways to walk down to the river and cast your line while standing in the water.
Where to Go
Soldotna Creek Park
Soldotna Creek Park includes twelve sets of river access stairs 2,300 feet of boardwalk, and 300 feet of accessible ramp.
Swiftwater Park
Swiftwater Park provides six sets of stairs down to the river, 800-plus feet of elevated boardwalks, and fish walks.
Rotary Park
Rotary Park has two sets of stairs to river and 625 feet of elevated boardwalk.
Centennial Campground
Centennial Campground has twenty-five sets of stairs to the river, 2 fishing platforms that are 85 feet long (one is accessible), and 650 feet of elevated boardwalk.
There are three areas maintained by the State Division of Outdoor Parks & Recreation in the area. Skilok Creek Day Use Area has 4 sets of access stairs. Big Eddy has a small platform, and one set of stairs into the river, and Ciechanski. This site does not provide river access, instead it has a floating platform with bathrooms for boaters.