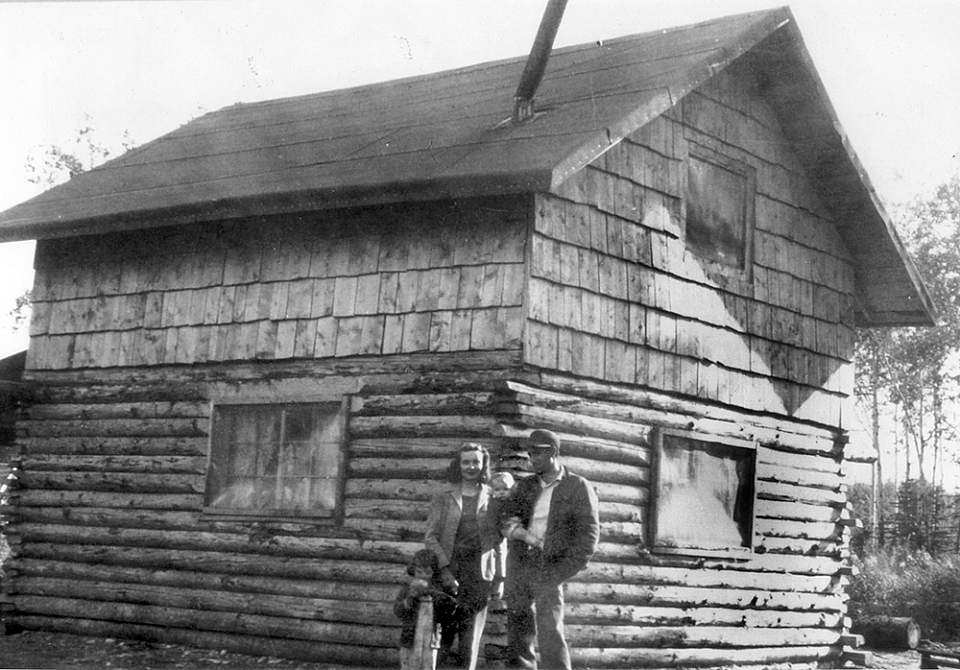 Homesteading is a huge part of Alaskan history and the Alaskan experience; and to learn about how Soldotna was homesteaded in 1947, this is the place to come.
You'll learn that homesteading played a big role in what Soldotna is today. When you walk around town, for example, you'll notice that there's no traditional downtown. That's because WWII veterans picked up tracts of land here; when a homesteader decided to move, they would sell parts of their tracts. As a result, businesses cropped up here and there—not in any planned formation.
The museum itself is a historic village; the original log cabins were transported here. Each has a motion-activated speaker with narration on the significance of the building, as well as signage about the building.
You could easily spend an hour here, exploring the buildings as well as the flowers and berries growing around the grounds. Also if you call the museum in the summer, you may well talk to one of the original homesteaders—they still work there on occasion!
What You'll See
The Tourist Center Building was the original Soldotna Chamber of Commerce; a log cabin that once sat close to Soldotna Creek Park. Now it's the main office and building of the museum. Inside there are homestead artifacts.
Damon Hall was a large building constructed for the Alaska Centennial. There's an outstanding display of wildlife mounts, and some of those species are in a beautiful mural habitat. There's also a large collection of Alaskan art.
Slikok Valley School, the last territorial schoolhouse.
3 homes were those of Soldotna homesteaders, including that of the museum's founder, Mae Ciechanski, whose vision it was to rescue and relocate typical log buildings used by homesteaders into a museum so they wouldn't be torn down.
The Soldotna Post Office isn't onsite; it was left at its original location—on Corral Street and the corner of the Spur Highway—and is on the National Register of Historic Places. Stop by on summer Saturdays and peek inside. After hours, there's a metal signage board and narration like at the museum.