The Food You Must Try in Soldotna
Soldotna has plenty to offer when it comes to flavorful fare. Here are the top picks: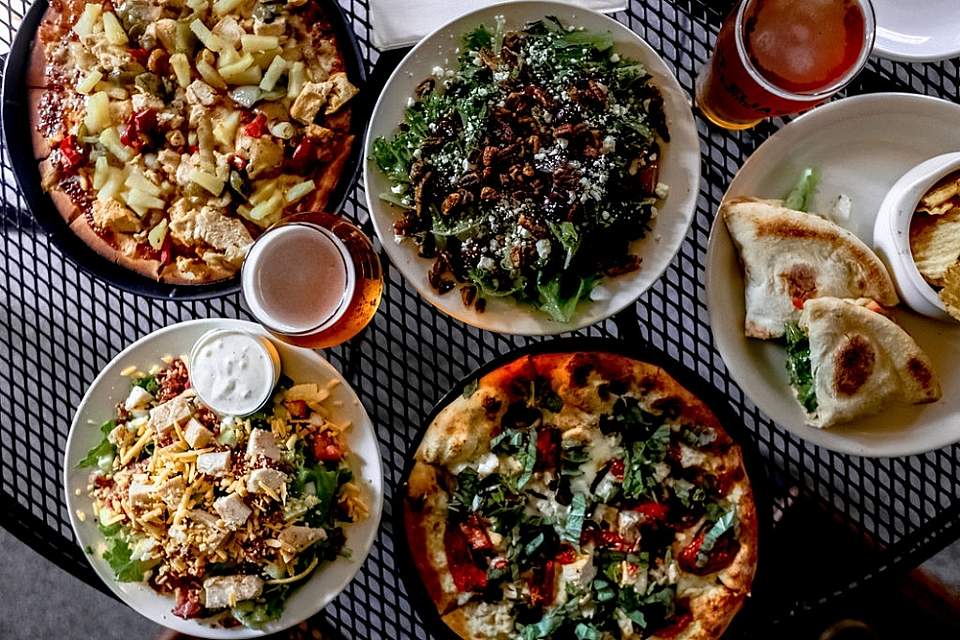 Cream cheese and lox bagel from Everything Bagels
The bagels here give New York City a run for its money! Spice up your sandwich and order the Feisty Salmon, with lox, fiesta cream cheese, and pepper jack.
Everything Bagels: 35251 Kenai Spur Hwy. #7920, Soldotna; 907-252-8135
Stone-fired pizza from St. Elias Brewing Co.
There's a pie for everyone here; you can even order gluten-free crust. You'll also find monster salads, sandwiches, and of course their own brews.
St. Elias Brewing Co:, 434 Sharkathmi Ave., Soldotna; 907-260-7837
Wednesday Market
Sample flavors from the best local food trucks at this weekly event in Soldotna Creek Park, held from the first Wednesday in June through the last Wednesday in August. Hours are 11 a.m.–9 p.m; after 6 p.m. you'll find live music and a beer garden!
Wednesday Market: Soldotna Creek Park, 251 States Ave., Soldotna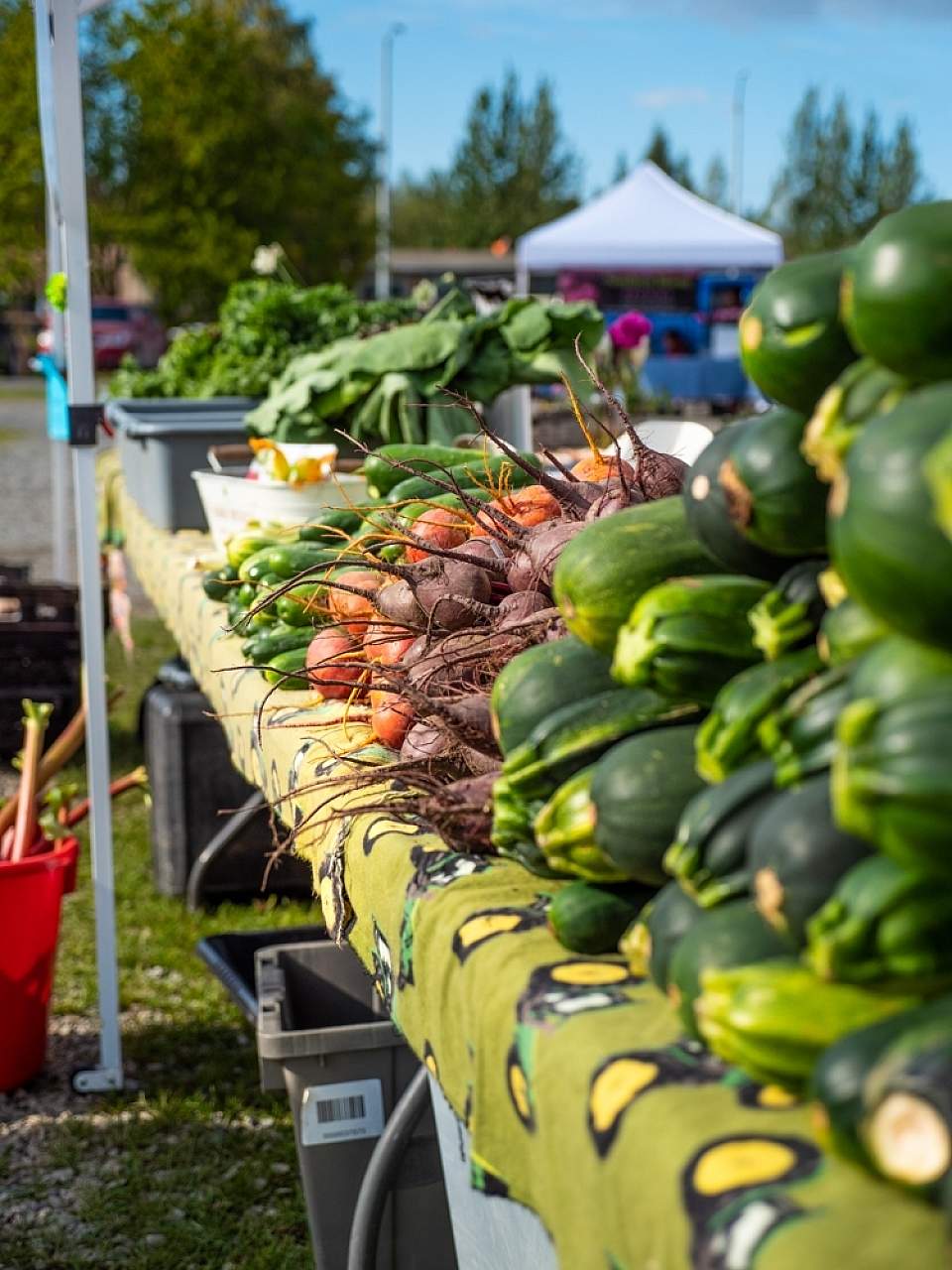 Kaladi Brothers Coffee
If you're a coffee connoisseur, this local roaster is the place to come. Enjoy a variety of espresso (and non-espresso) drinks, as well as quick breakfast and snack items. Be sure to buy some beans to take home with you.
Kaladi Brothers Coffee: 315 South Kobuk St., Soldotna; 907-262-5980 and 44350 Sterling Hwy., Soldotna; 907-262-3157
Odie's Deli soup of the day
Warm up with something delicious; the challenge will be choosing which one of the two homemade soups to order. Options may include chicken noodle, tomato basil, pork verde, loaded potato, broccoli cheddar, lemon chicken orzo, or others. You can also grab a sandwich (or build your own) and pair it with a coffee and a homemade cookie.
Odie's Deli: 44315 Sterling Hwy., Soldotna; 907-260-3255
Snack pack from Lucy's Market
For a quick bite, look no further than these all-in-ones, which offer protein and deliciousness. You'll also find local kombucha, fresh baked bread, fine cheeses, a sandwich of the day, and more.
Lucy's Market: 338 Homestead Ln., Soldotna; 907-262-3232

Brunch at Addie Camp
This South Dakota rail car dates to 1913, lending historic ambience to your meal. There's breakfast, lunch, and dinner, but brunch is particularly popular, thanks to delish dishes like biscuits and gravy, French toast, a bahn mi, vegan options, and very drinkable brunch cocktails.
Addie Camp: 43550 Whistle Hill Loop; Soldotna; 907-262-2334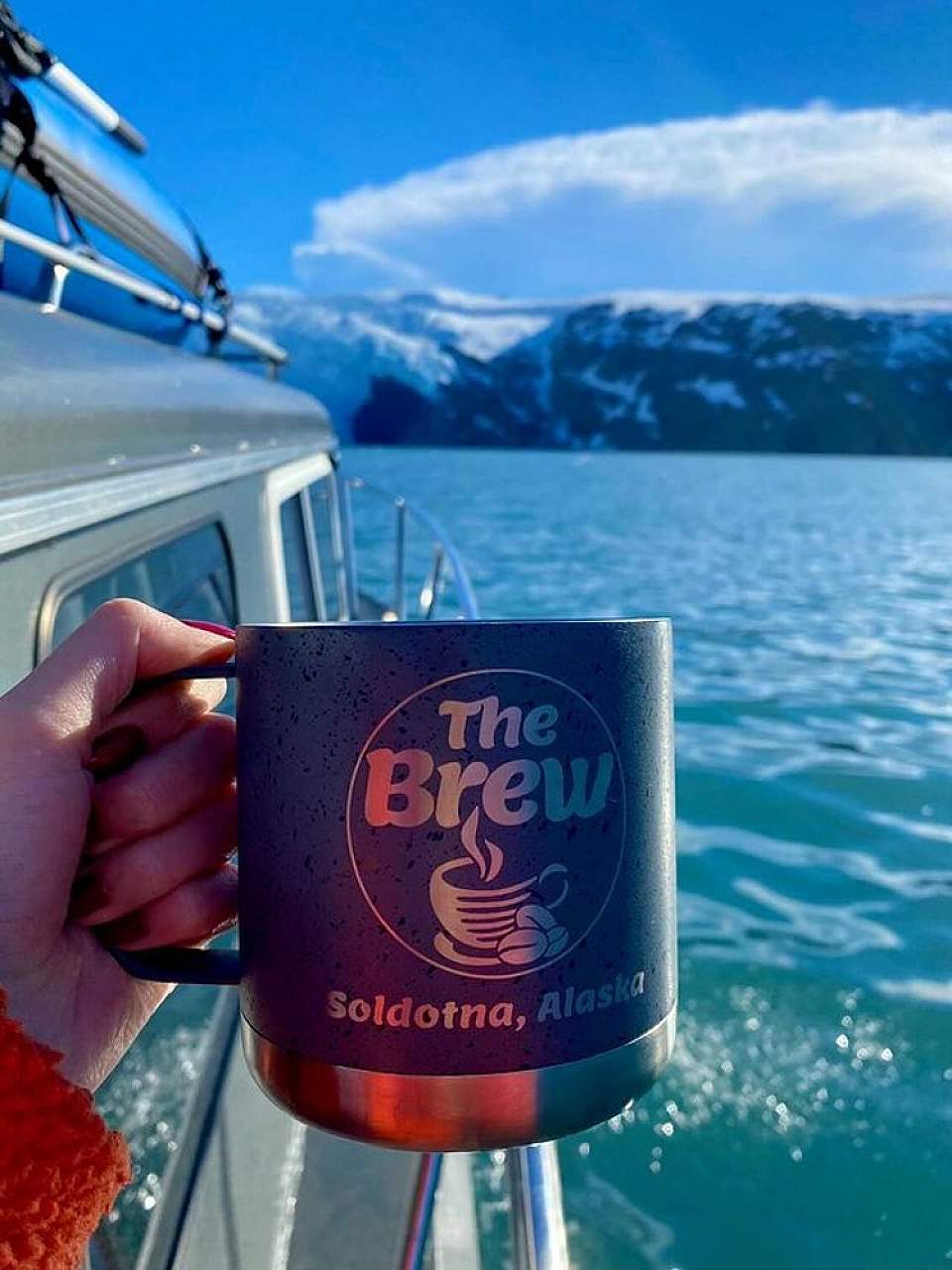 32 ounces at The Brew
When you need to slake your thirst quickly, this is one of the town's few drive-through coffee huts serving 32-ounce drinks. Order coffee, iced tea, and tropical green iced tea, plus a whopping 10 sugar-free syrup options.

The Brew: 47623 West Point Ave.; Soldotna
Breakfast and lunch at Mel's
This bakery, wine bar, and espresso café features breakfast and lunch fare all made from scratch. Try their quinoa bowls or Keto snack packs for some healthy energy before hitting any of the beautiful nearby trails. Have a special occasion coming up? They can make whole cakes or pies to order!
Mel's: 43335 Kalifornsky Beach Rd. #22, Soldotna; 907-953-2351
Poutine and microbrews at Kenai River Brewing Company
In addition to more than 12 microbrews on tap, you'll find hard-seltzer sloshies! Pair any of them with the poutine—hand-cut fries topped with breakfast beer gravy and cheese curds—or try the beer mac & cheese with chicken and bacon.
Kenai River Brewing Company: 308 Homestead Ln., Soldotna; 907-262-2337
Rein-Gyros at the Reindeer Hut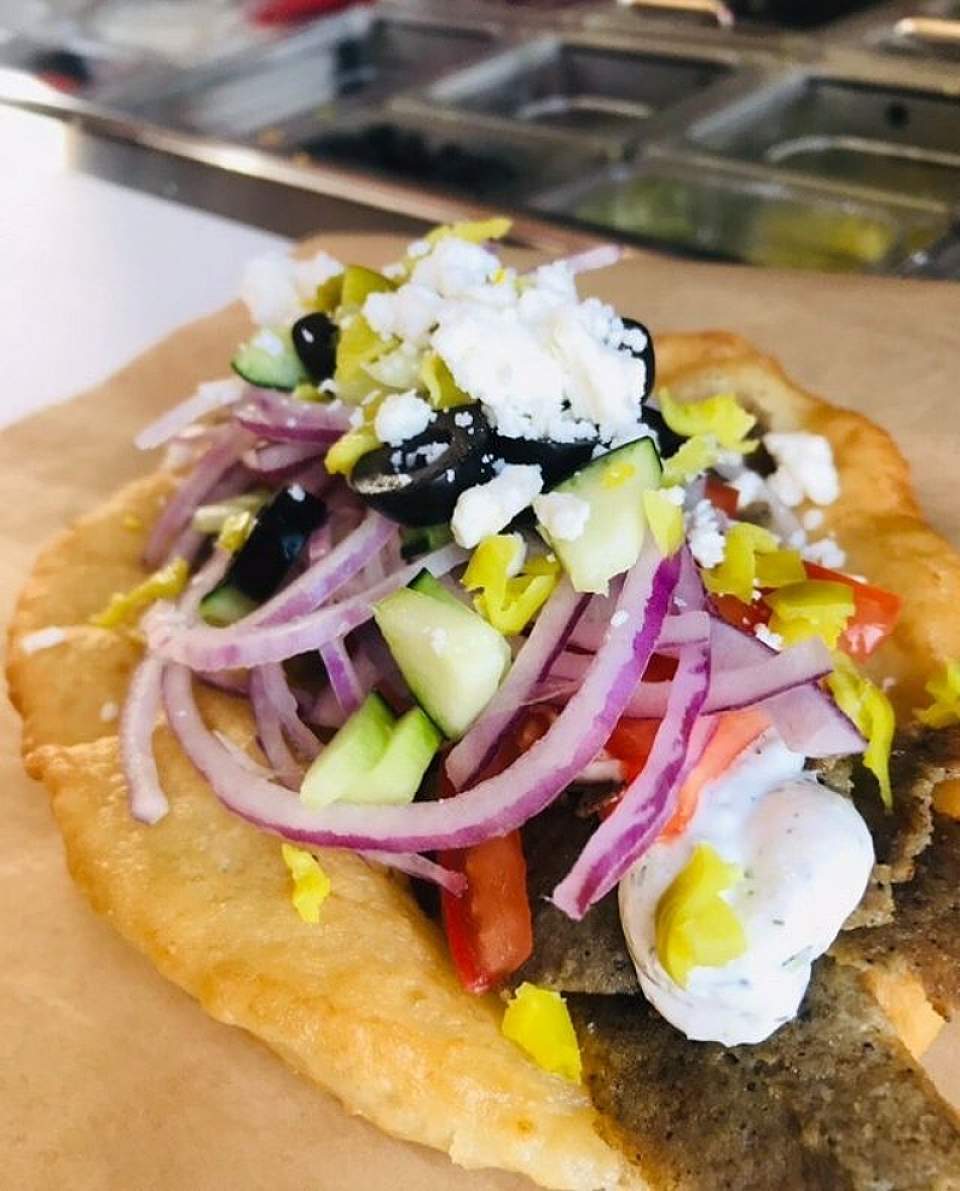 This food truck makes an appearance at local pop-up events—just look for the bright orange vehicle! Try the Rein-Gyro with crispy fry bread, followed by the fruity Reindeer Ear for dessert...it's a whole new take on the elephant ear!
Reindeer Hut: Follow on social media for their locations
Surf & Turf at Mykel's Restaurant
Sit down to a sumptuous meal of steaks, seafood, appetizers, salads, and a full bar. Their fish and chips are a local favorite! Come Thursday to Saturday to enjoy live music.
Mykel's Restaurant: 35041 Kenai Spur Hwy., Soldotna; 907-262-4305
Karaoke and appetizers at Duck Inn
Who says you can't order a meal of just appetizers? You'll find one of the largest appetizer menus in town here; one favorite is the blackened prime bites with just the right seasoning. Kick it up a notch and come for karaoke nights!
Duck Inn Cafe, Lounge, and Motel: 43187 Kalifornsky Beach Rd., Soldotna; 907-262-2656