Anchorage Area Take-Out and Outdoor Dining Guide
Enjoy a meal in creative outdoor dining spaces, or get your order to go!
Update 10.1.20 Outdoor dining has ended for the winter season, but take-out is still available, as well as indoor dining at reduced capacity.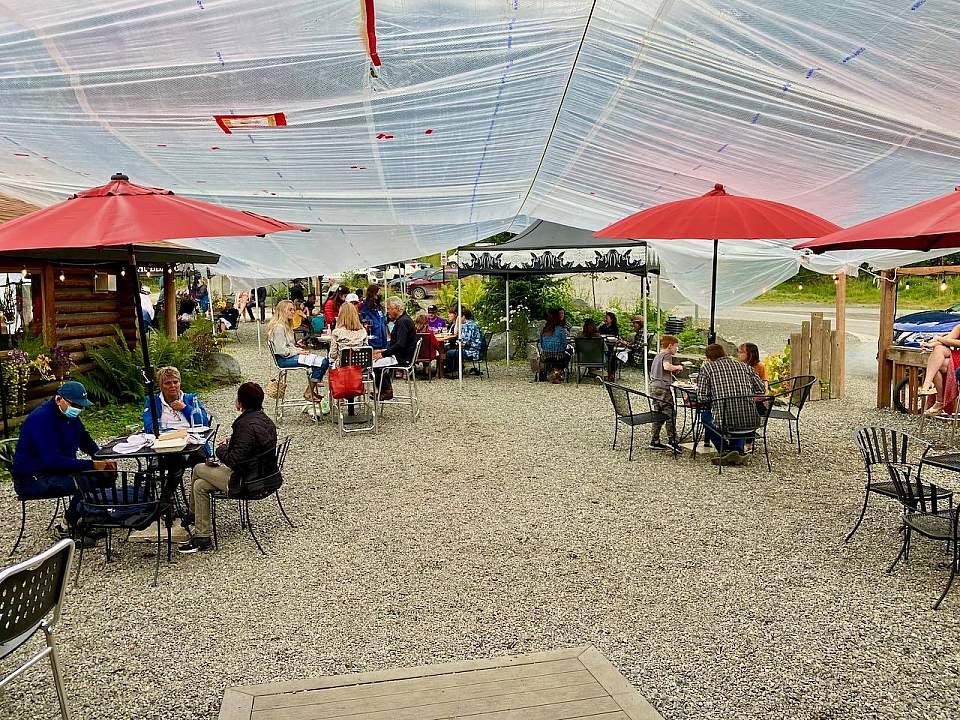 Jack Sprat
Find a creative menu, gorgeous views, and just enough indulgence at this Girdwood favorite, just 45 minutes south of Anchorage. Under the banner of "Fat & Lean World Cuisine," it proves that healthy eats need not be serious—or feel like a sacrifice.
Dine outdoors under a large canopy and tents on a first-come, first-served basis. Order a beer or glass of wine and browse Mother Hubbard's shop next door while you wait.
Take-out and delivery options are available, too. From their takeout menu, favorites include Thai peanut noodles with shrimp or tofu, or the Green Machine Salad. And don't forget dessert! The Chocolate Olive Oil Cake is divine.
See website for menu and online ordering options. www.jacksprat.net
Outdoor dining: Yes | Take-out: Yes | Hours: Wednesday - Sunday: 4pm - 9pm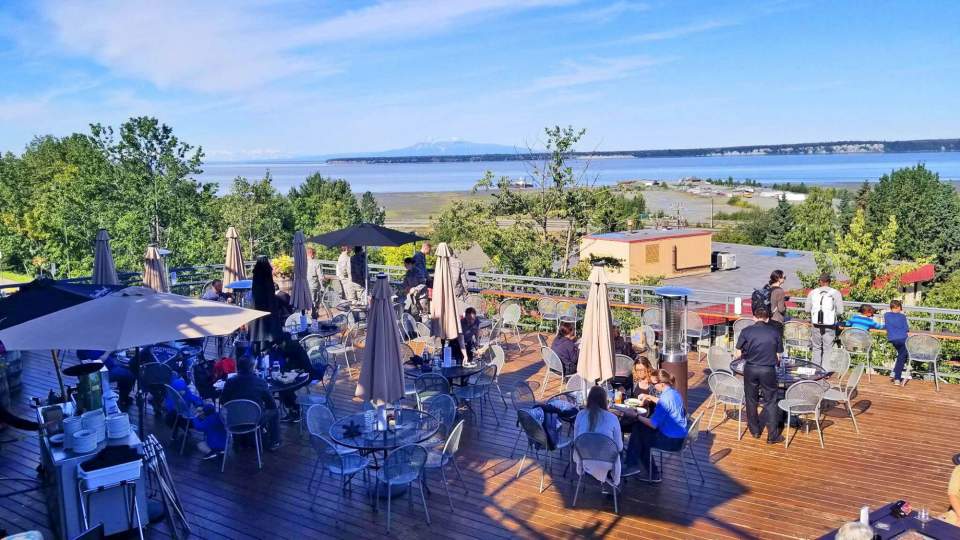 49th State Brewing Company
In the heart of downtown Anchorage, you'll find craft beer, locally sourced food, and more than enough space to spread out and enjoy your meal.
Outside dining is available 7 days a week (rain or shine) from the 2 rooftop patios. You can also hang in the outdoor beer hall Thursday through Sunday. There's plenty of socially distanced seating, beer slushes, games, a bike valet station, dog-friendly seating, and dog park!
Original Alaskan Yak Sausage, the first anywhere in Alaska, is a menu highlight. 49th State partnered with Circle F Ranch for the yak, Glacier Valley Farm for the onions, Europa Bakery for the roll. It's an entirely Alaska dish. The Bavarian Handmade pretzel makes for a great snack, too. Or order from the large selection of wood fire pizzas! Be on the lookout to try something new with rotating meal deals.
Order online or give a call for curbside pickup when you're on the go. 49th State also features a full liquor store, with full bottles of alcohol, pre-mixed cocktails, beer to go in various sizes, and more.
Menu and more: www.49statebrewing.com/anchorage
Outdoor dining: Yes | Take-out: Yes | Hours: Mon-Sun: 11am - 11pm. Beer Hall, Thurs/Fri: 4pm - 11pm. Sat/Sun: 12pm - 11pm
49th State Brewing Company - Anchorage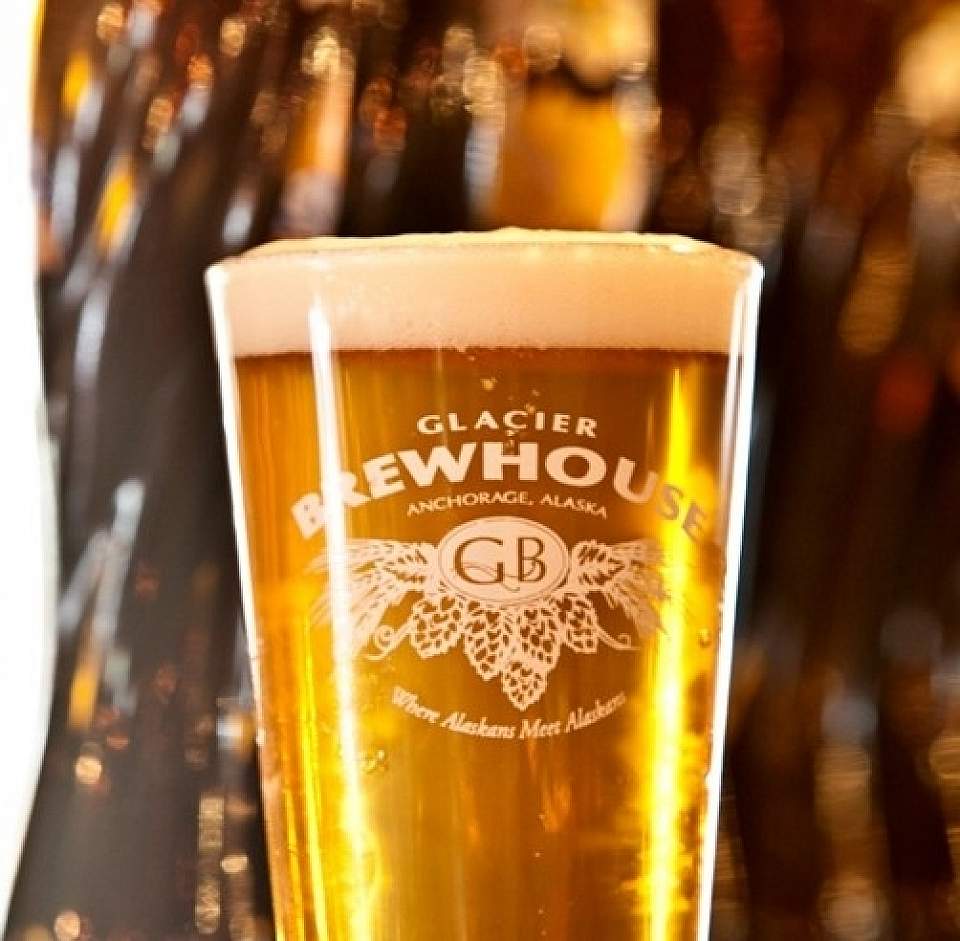 Glacier Brewhouse
As you'd guess from the name, the Glacier BrewHouse serves up a spectrum of homemade beers. But there's also a full array of savory entrees on the menu, too. Many are roasted in the only Alderwood-fired rotisserie in Alaska.
Outdoor dining in the Hop Garden is available on a first-come, first-served basis. Curbside pick-up is also really convenient, as parking meters have been blocked in front of the restaurant.
The take-out menu features Brewhouse favorites like the heart Alaska Seafood Chowder, Alder Wood-Grilled Ribeye, Seafood Fettuccine, Alder Grilled Salmon, Fish and Chips, and brick oven pizzas. For dessert, the Peanut Butter Pie or World Famous Bread Pudding! (In addition to the takeout menu, beer and wine are also available to go.)
Visit website for menu and orders: www.glacierbrewhouse.com
Outdoor dining: Yes | Take-out: Yes | Hours: Daily: 3pm - 8pm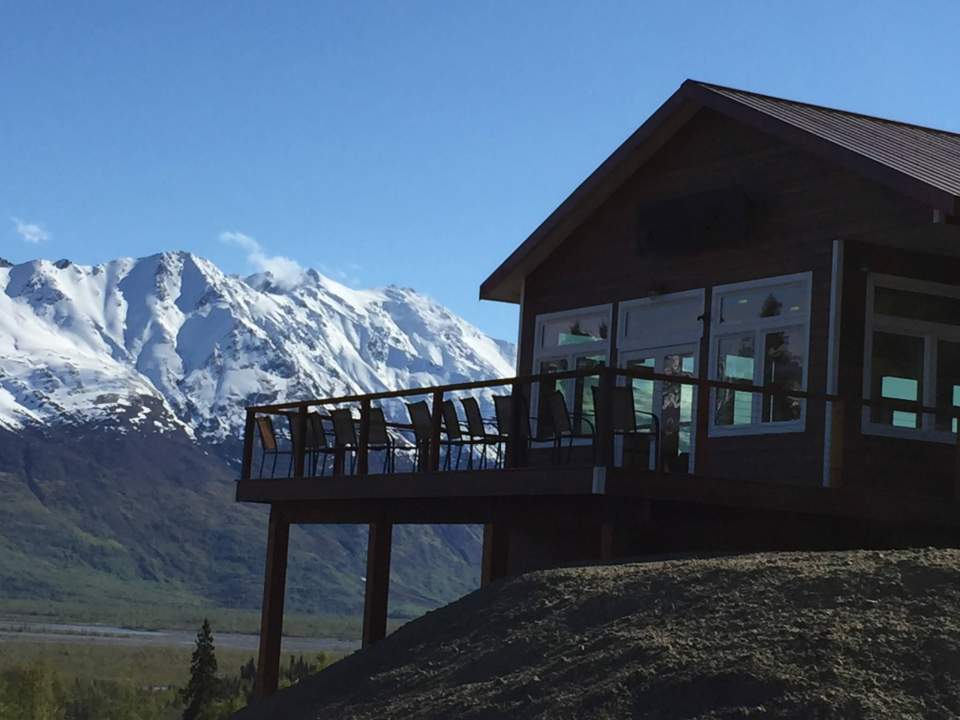 Raven's Perch Restaurant
Just a 45-minute drive from Anchorage, and you could be sitting on the outdoor deck looking out to a spectacular view of mountains and the Knik glacier river valley.
This casual restaurant at the Knik River Lodge is focused on providing fresh, Alaska-grown ingredients. The staff talks with local farmers and plans ahead to see what vegetables are coming into season to create their menus.
Try the baked fries made with locally grown potatoes!
Visit website for menu: knikriverlodge.com/ravens-perch-restaurant/
Outdoor dining: Yes | Hours: Wed - Sat: 5pm - 9pm, Sun: 9am - 3pm Brunch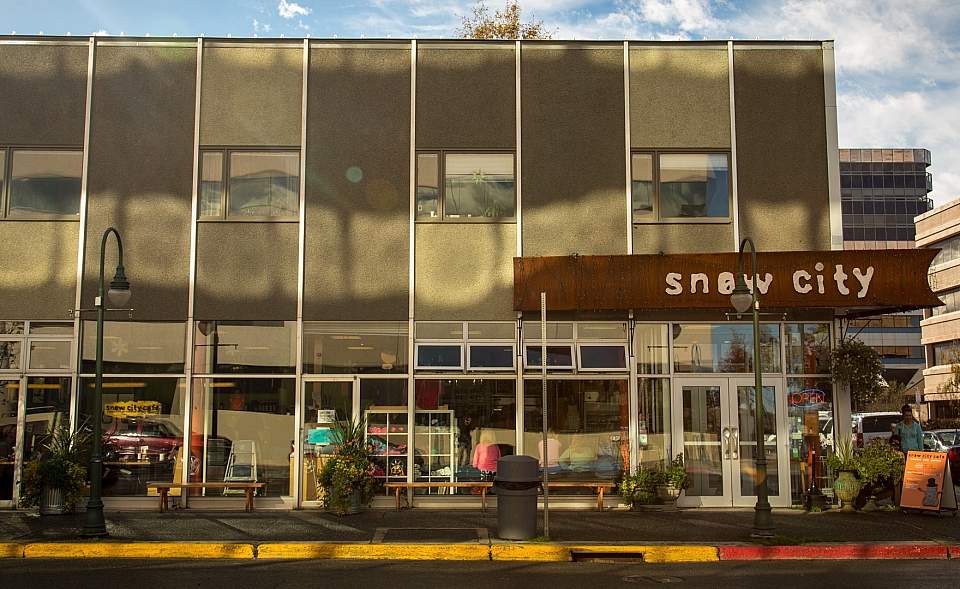 Snow City Cafe
Nothing beats a good breakfast to kick off a day of adventure in Alaska, and according to locals, nothing beats this popular downtown café for egg scrambles, omelets, salads and more.
Outdoor seating available or get your order to-go. See menu online: www.snowcitycafe.com/menu/menu/
Outdoor dining: Yes | Take-out: Yes | Hours: 7am - 3pm daily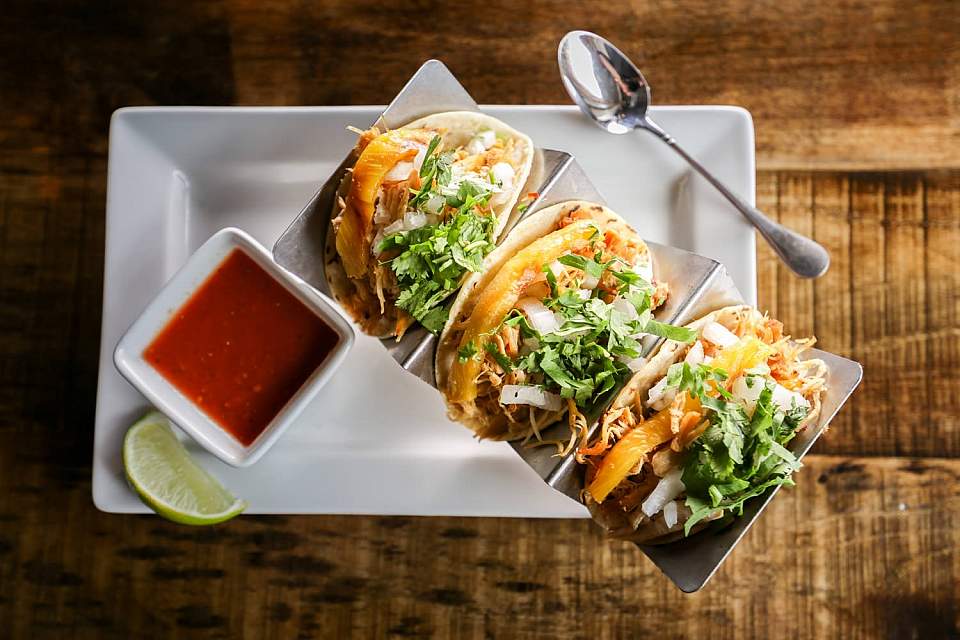 Tequila 61
Tequila 61 offers a unique fusion of traditional Mexican flavors and classic Alaskan ingredients, weaving them into creative dishes. The name perfectly reflects this dual heritage: a latin fusion gastropub with an address in Anchorage (which sits at a latitude of 61 degrees).
Look for rotating specials for take-out shared to their Facebook page: www.facebook.com/tequila61ak For menu, visit website: www.tequila61.com/dinnermenu
Outdoor dining: No | Take-out: Yes | Hours: Tues - Sat: 4pm - 8pm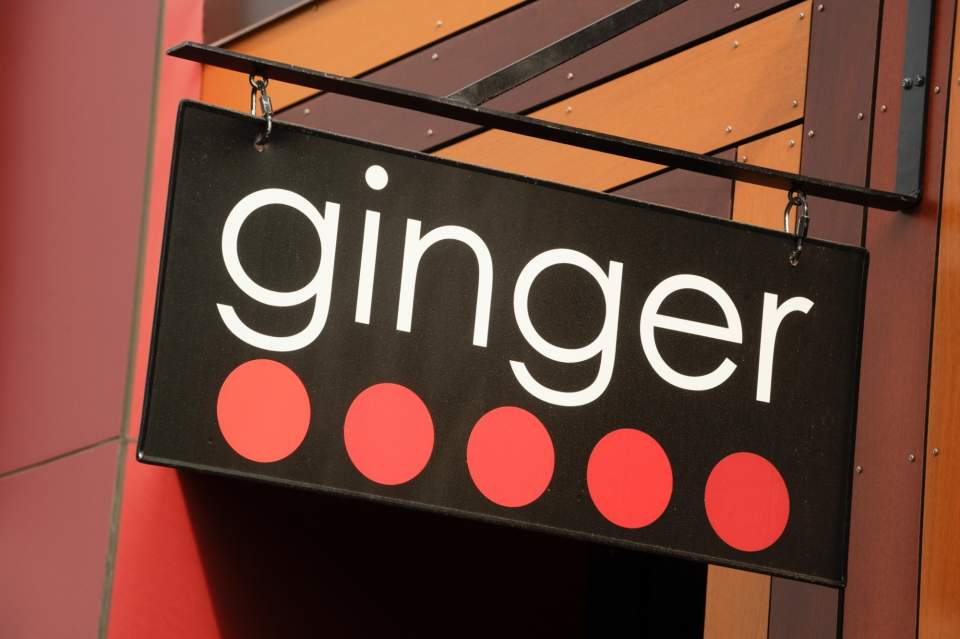 Ginger
Ginger specializes in Pacific Rim cuisine and classic Asian specialties. Meals are hand-crafted from fresh ingredients by a devoted crew of local restaurant veterans.
Try the Mu Shu Tacos or the Baked Sea Scallops "Mac & Cheese"!
Visit website for menu: gingeralaska.com
Outdoor dining: No | Take-out: Yes | Hours: Wed - Sun 3pm - 9pm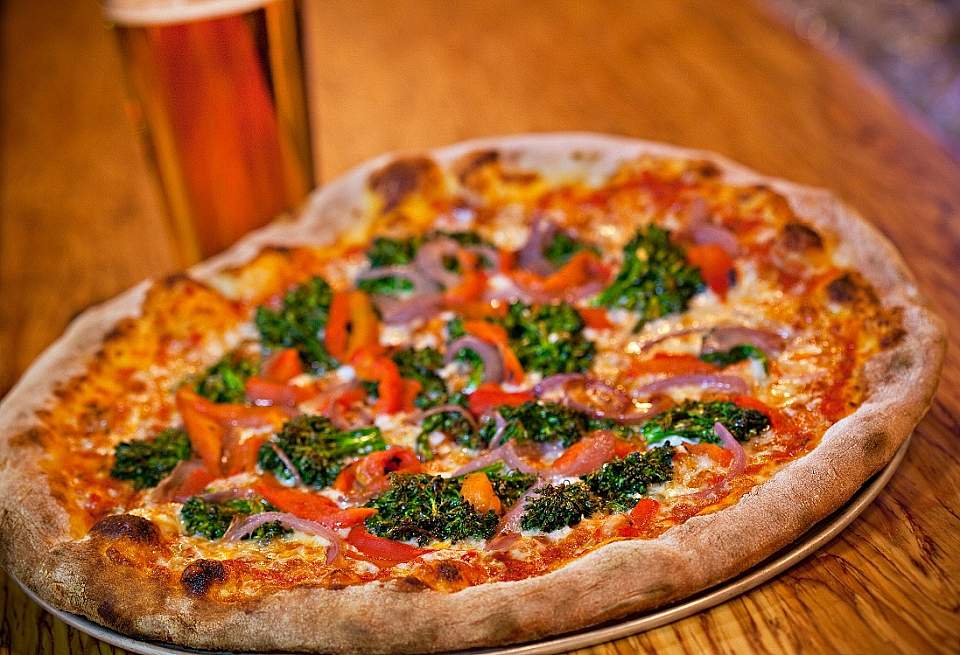 Anchorage Cider House | Fat Ptarmigan
Fat Ptarmigan's uber-fresh, wood-fired pizzas feature high-quality, seasonal ingredients and a thin & crispy crust. Pair it with a cold cider from Double Shovel Cider Co., and don't forget dessert!
Outdoor dining available street side, or get it to go.
Visit website for menu: fatptarmigan.com
Outdoor dining: Yes | Take-out: Yes | Hours: Sun - Thur: 11am - 8pm, Fri - Sat: 11am - 9pm
Anchorage Cider House at Fat Ptarmigan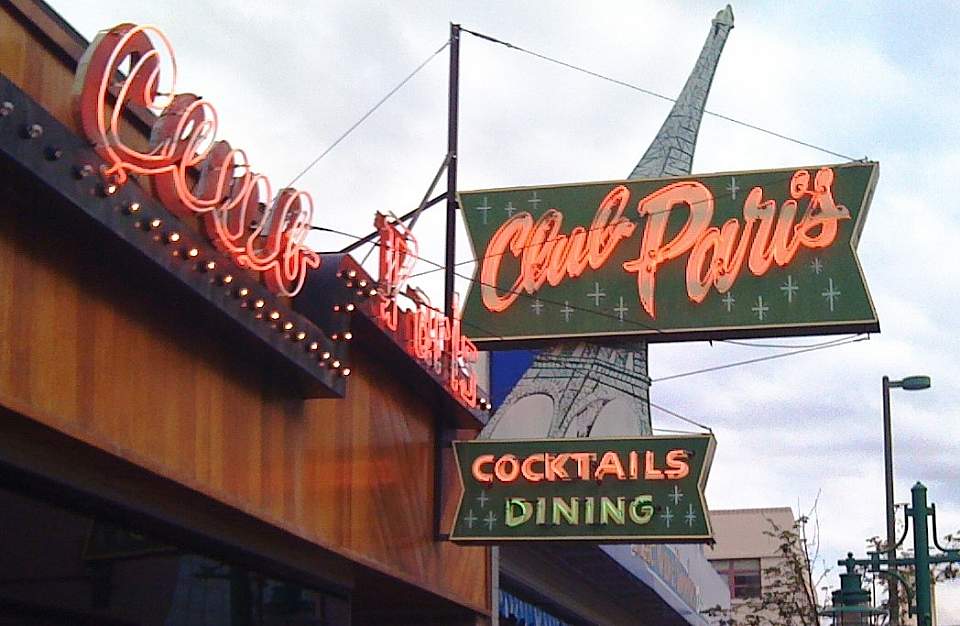 Club Paris
Cut and aged on the premises, the steaks—some four inches thick—have been voted the best in Anchorage for 12 years running. Their burgers are a local favorite too!
Visit website for limited take-out menu: www.clubparisrestaurant.com
Outdoor dining: No | Take-out: Yes | Hours: Mon - Sat: 11am-9pm
Crush Bistro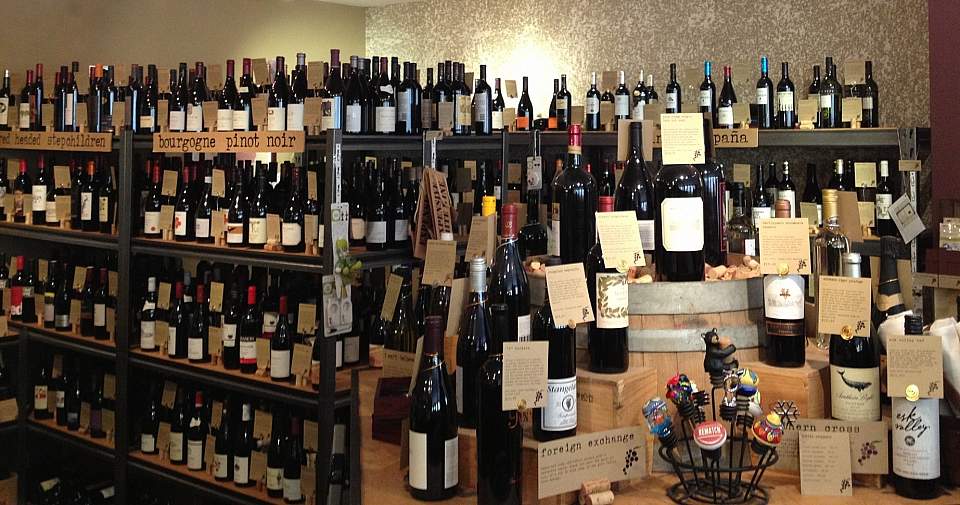 Crush features over 40 wines by the glass as well as a full bar offering craft cocktails. Small plates and entrees are equally tempting.
View outdoor dining, as well as take-and-bake menu online: www.crushak.com/bistro
Outdoor dining: Yes | Take-out: Yes | Hours: Tue-Thurs: 12pm-9pm, Fri-Sat: 12pm-10pm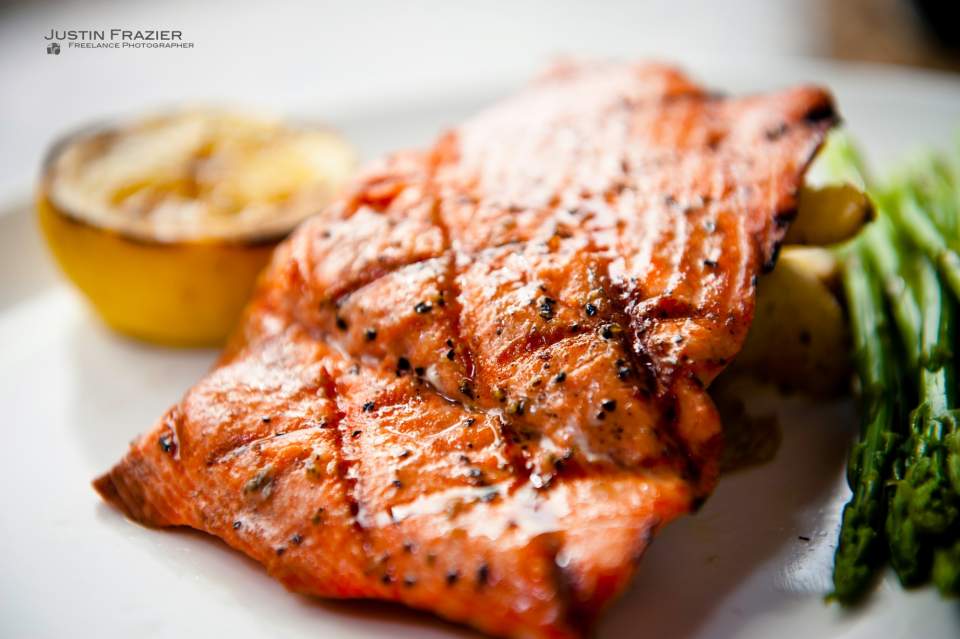 Simon & Seaforts
Simon and Seafort's—opened in 1978—makes for an affordable luxury. Order the catch of the day, seafood fettuccini, burger, or beer battered fish and chips.
See all available items on their take-out menu online: simonandseaforts.com/menu.php
Outdoor dining: No | Take-out: Yes | Hours: 12pm - 8pm daily
Spenard Roadhouse
This Anchorage restaurant in the heart of the Spenard neighborhood serves contemporary comfort food in a casual, eclectic setting. Be sure to order the Super Tots, you won't regret it.
Outdoor dining available on the patio, or get your order to go. View menu online: www.spenardroadhouse.com
Outdoor dining: Yes | Take-out: Yes | Hours: Mon - Fri: 11am - 10pm, Sat & Sun: 9am - 10pm
South Restaurant + Coffeehouse
Whether you're looking for a delicious breakfast, a salad to-go, or an inventive dinner of small plates, this eatery by a group of acclaimed Anchorage restaurateurs offers great Alaskan taste.
Reserve your table in advance to dine outside on the patio under large, spacious tents. Or, opt for curbside pick-up.
Also famous for their cocktails, you can now order a Gin + Tonic kit to go! Kits serve 8.
Visit website for menu: www.southak.com
Outdoor dining: Yes | Take-out: Yes | Hours: Mon - Fri: 11am - 10pm, Sat & Sun: 9am - 10pm