As you'd guess from the name, the Glacier BrewHouse serves up a spectrum of homemade beers. But there's also a full array of savory entrees on the menu, too, which are roasted in the only Alderwood-fired rotisserie in Alaska. This vibrant part of downtown Anchorage is always busy, energetic and friendly – and it's no wonder. It's a great place for a beer, dinner and to soak up the city's energy.
Creative Craft Beers
The Glacier BrewHouse specializes in craft beers, as well as award-winning, oak-aged beers. Local favorites include the IPA and the Hefeweizen, and the seven signature beers are complemented with a rotating menu of seasonal brews, from the oak-aged stout to the cherry wheat. There's no doubt that the beers are made on-site: From your seat, you can see the brewing equipment through a glass wall.
Cultural Hotspot
The BrewHouse is actually just across from the performing arts center, so it makes a perfect before- or after-show spot (or if you're fast, you can even grab a drink at intermission). It's also next door to Mediterranean restaurant ORSO, and between the two restaurants there's a local Alaskan art gallery plus a few quaint shops to browse if there is a wait for dinner.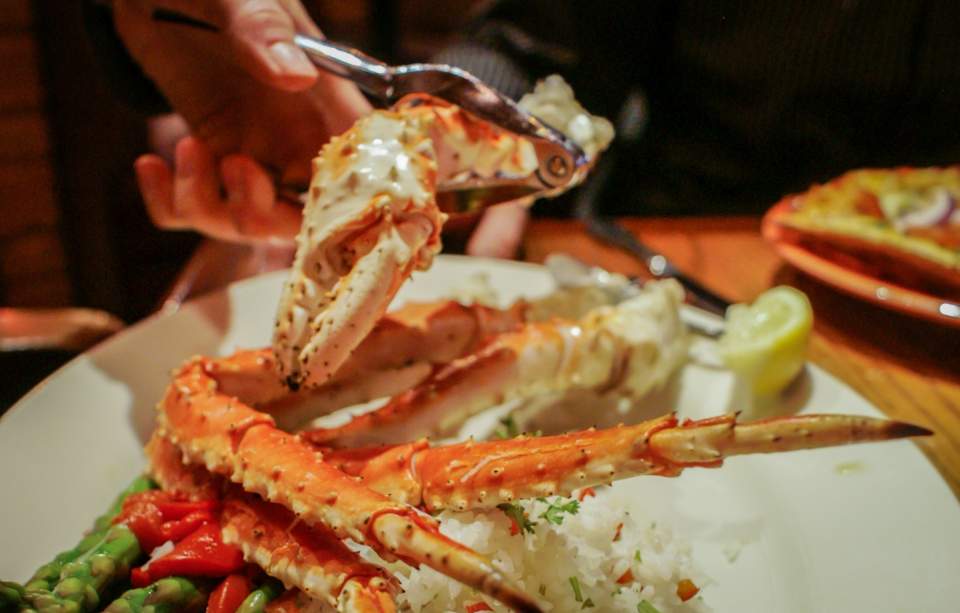 Alderwood-Fired Dinner
You can also have a great dinner: There's a full menu of fresh seafood and meats roasted in Alaska's only Alderwood-fired rotisserie, which you can smell cooking throughout the large, rustic dining room. Try the bourbon barbeque salmon or the halibut southwestern, which comes dusted with chipotle pepper seasoning and sweet cilantro crème.
Serving a Bakery—and Reindeer, Too
A fun fact: the brewery sets aside the leftover, "spent grain," after the first brewing stage, since it still has a lot of nutrients in it. Some of that grain gets sent to nearby Europa Bakery to make the fresh bread that will be brought to your table when you eat. The rest is sent to the Reindeer Farm in Palmer to keep the antlered residents there fed and happy.