Photo Credit: Big Swig Tours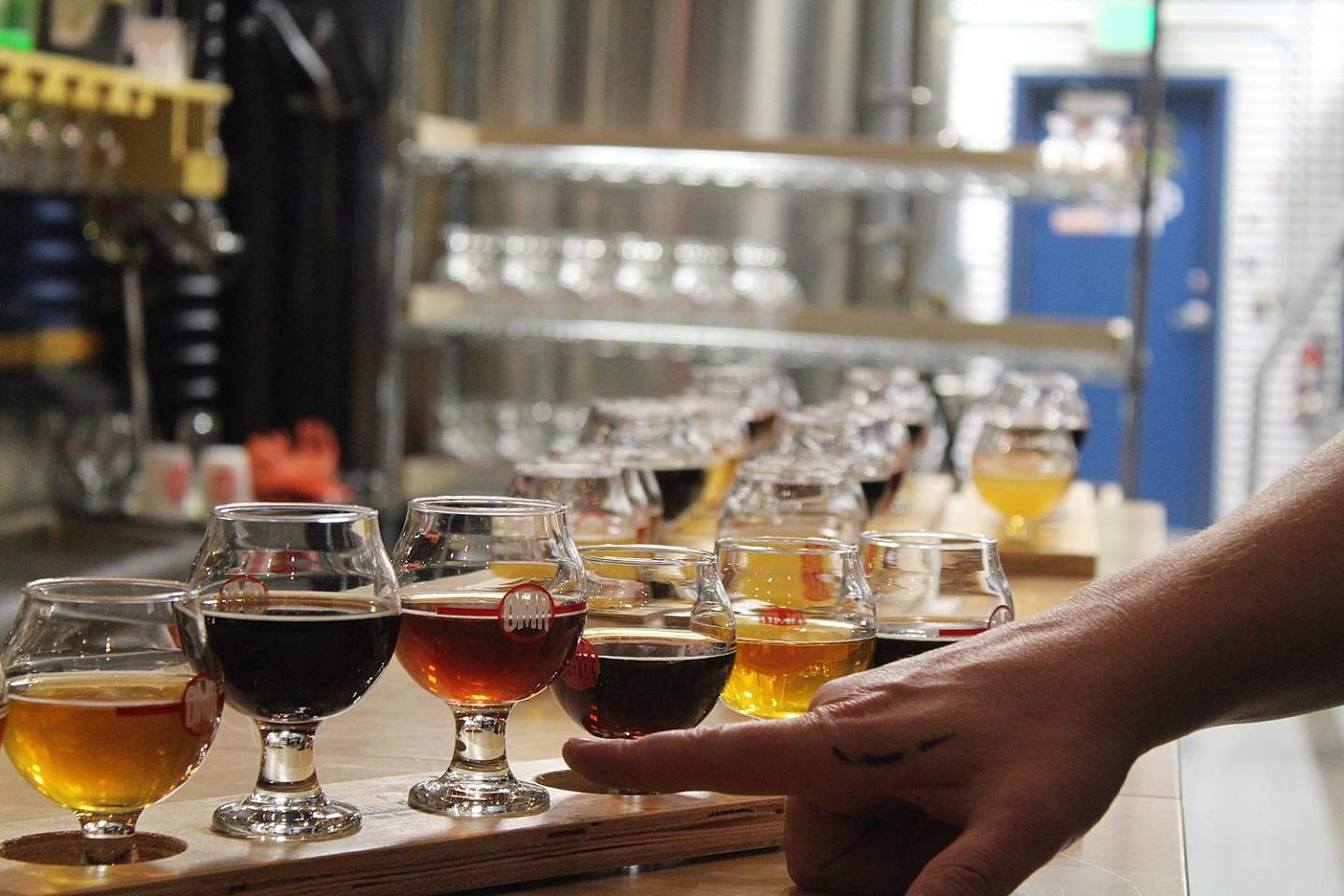 Even if you're not the kind of beer fan who sports a waxed mustache and skinny jeans while quaffing your favorite new IPA, it's hard not to notice the nationwide emergence of a fast-growing industry—the craft beer revolution.
Even though a large chunk of our beautiful state sits above the 66th parallel, isolated from its lower 48 brothers and sisters, Alaska is not one to miss the bus. In fact, one might argue that Alaska is driving the bus, carving out its own niche in an industry thriving with growth and excitement.
At the moment, Alaska boasts an impressive count of almost 40+ breweries — and the number changes regularly. With its total population teetering around 800,000, Alaska is ranked eighth in the nation for the number of breweries per capita. How can a small population support so many breweries? The answer: Community-driven success. Alaskans aren't easily impressed, and just another fizzy yellow beer, without any character behind it, isn't going to make the cut. Statewide, our breweries work hard to bring their Alaskan spirit and creativity, from grain to glass. Passion is infused in every step of the brewing process, delivering high-quality ales and lagers to local taprooms filled with smiling patrons.
There Must Be Something in the Water
So what makes Alaska craft beer so special? For one thing, Alaska must source the majority of its brewing ingredients, packaging, and equipment from Outside. With high shipping costs to such a remote state, life as a brewery owner in Alaska is serious (and often risky) business.
But one can't overlook the fact that Alaska has one of the cleanest and most abundant resources that is vital to a beer's quality: Water. Indeed, we have lots of it. Our watersheds are born from the source—glacial ice and snowmelt—producing cold, clean, and soft water. It's a brewer's dream. Since 90 percent of beer by volume is water, Alaska breweries are able to produce some of the cleanest, most true-to-style ales and lagers in the country.
Alaska's Beer Map
From the Golden Heart City of Fairbanks (just 200 miles from the Arctic Circle) to Sitka (only 900 miles from Seattle), Alaska's 40+ Breweries are spread over a large geographical distance. Some of these breweries fall off our limited road system and are only accessible by boat or airplane. So, if you plan on visiting them all in one trip, fuel up the Super Cub and get busy. (Otherwise, you can also take a few good road or rail tours that help point the way—and do the driving for you—like Big Swig Tours, led out of Anchorage by Alaska beer expert Bryan Caenepeel.)
The good news is that the majority of our breweries sit along the most traveled route, between Fairbanks and the Kenai Peninsula.

Fairbanks
If you are starting your trip up north in Fairbanks, you must visit HooDoo Brewing Co., a small community brewery that has a strong following amongst locals, not mention a wonderful beer garden to enjoy the midnight sun. Enjoy their Kölsch and sit back to mingle with the locals, and learn what life is like in the land of extremes. Before you rush out of town, poke your head into Black Spruce Brewing (a 3-mile drive from Hoodoo), a new player in the Fairbanks Craft Beer scene brewing some of the most innovative IPA's in the state.
Denali & Talkeetna
Making your way south toward Denali National Park, your next stop could be 49th State Brewing Co., in Healy, which is just a stone's throw from the national park entrance and far enough away from the crowds. (Their food is as good as their beer, too.) If your travels find you in the quaint mountaineering mecca of Talkeetna, grab a beer and a bite at Denali Brewing Co.'s brewpub on Main Street in downtown Talkeetna, or visit the production brewery and tasting room at mile 3 of the Talkeetna Spur Road, on the way out of town. Since 2009, this thriving brewery has not only become the largest employer in the area, but also the second-largest brewery in the state. This is the only brewery in the state to not only hold a brewery license, but also a distillery and winery license. If beer is not your thing, try their handcrafted gin, vodka, whiskey, ciders, or mead- fermented honey wine. All of which showcase the creativity and talents of Denali Brewing Co.

MatSu Valley & Eagle River

Continuing south toward Anchorage, you will drive through the infamous town of Wasilla, AK. A short detour off the Parks Hwy. in Wasilla, you will find one of the fastest growing breweries in the Mat-Su Valley. Bearpaw River Brewing Company is the dream of four brothers that grew up in Wasilla. Jed, Jack, Jake, and James Wade have come together to grow something great in their home town. A community driven tap-room and production brewery delivering high quality ales and lagers. Keep an eye on these guys, the sky is the limit. Their new taproom and pizza kitchen on the Parks Hwy. is set to open in the fall of 2021. The distance between great breweries shrinks from hours to minutes if you find yourself in the historic colonial farming community of Palmer, AK. Palmer is quickly becoming a brewery town surrounded by a farming community. 3 fantastic breweries are nestled amongst the backdrop of the towering Chugach and Talkeetna mountains. All within a short drive of one another, it's easy to hit all 3. Starting with the oldest brewery in Palmer, June and Steven Gerteisen opened Arkose Brewery in 2011. Combining craft brewing expertise with Alaska attitude, traditional German heritage, and visionary west coast roots, Arkose Brewery always has some fun seasonal beers to compliment their core beer lineup. Just a stones throw away from Arkose is a one of the state's smallest yet most creative production breweries in the state, Bleeding Heart Brewing Co. Tucked under the iconic Palmer water tower, this is a must see brewery. The beers are as unique as local "wildlife" meandering the property. After fueling up on some tasty bites at the Palmer Ale House, stop in for a quick beer at the newest yet largest brewery in Palmer, Matanuska Brewing Co. Located in the historic Matanuska Maid dairy facility dating back to the 1930's, this newly renovated facility opened its doors in May of 2018. Head brewer and partner, Kevin Burton, helped open this brewery with over 20 years of brewing experience at the Glacier Brewhouse, in Anchorage.
As you continue south toward Anchorage, and begin assimilating back to city life, make a "quick" stop through Eagle River at one of the most creative taprooms in the state, Odd Man Rush Brewing. Drawing on their deep roots in the local hockey community, OMR has fused their passion of hockey and beer to create a one-of-a-kind, hockey-themed community brewery. CAUTION: it's easy to fall in love with this one.
Anchorage: Big City Alaska Beer
Finally, you made it to Anchorage! The reward: Alaska's biggest city means the highest concentration of breweries in the state. With eleven breweries currently in the Anchorage Bowl, you won't have to drive far to find world-class beer.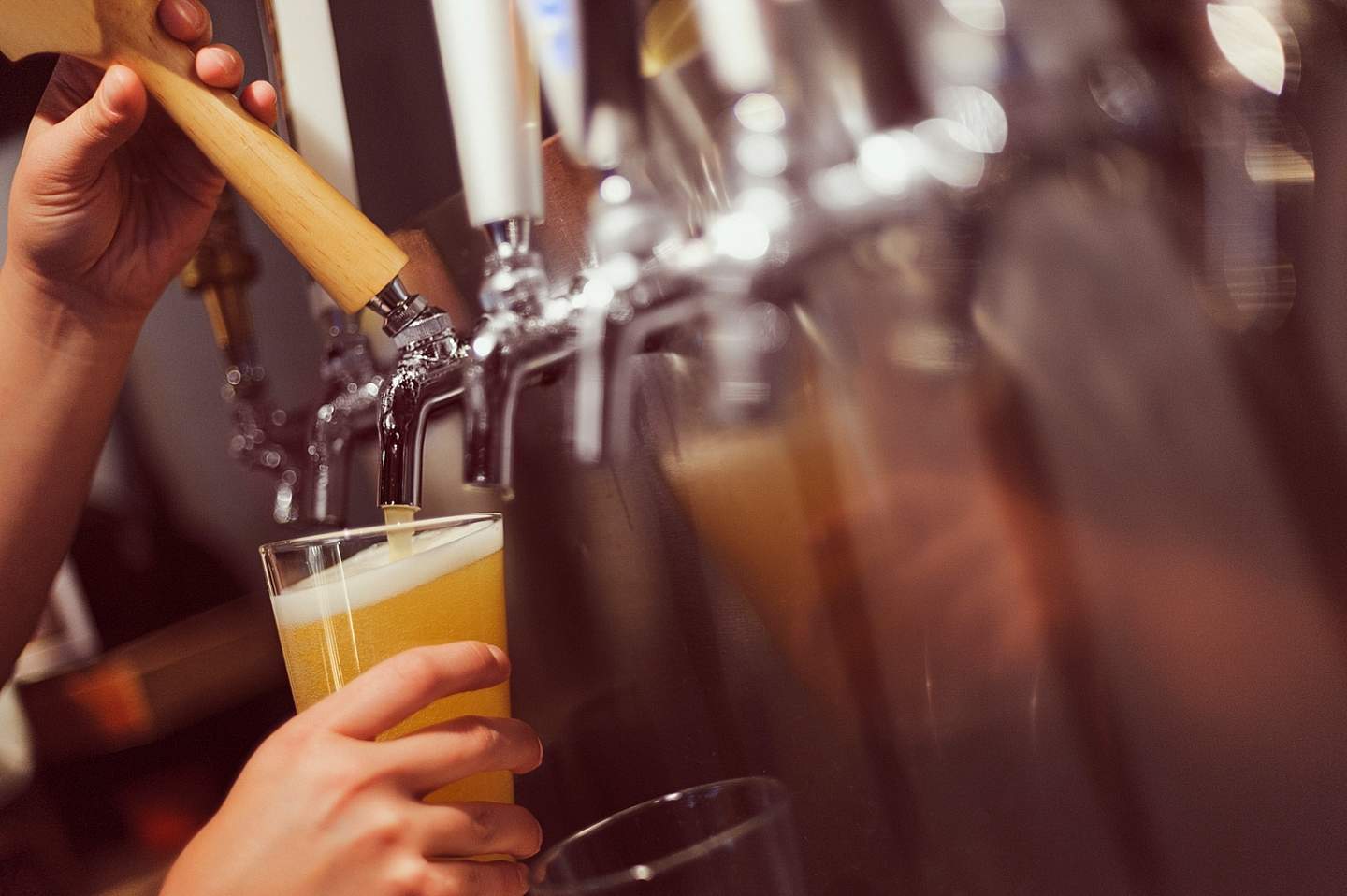 All of the breweries in Anchorage are worth a visit, but if you want to some of the best in town without UBERing far between breweries, go to the southside and enter the "Brew"muda triangle: Start at King Street Brewing Co. brand-spanking-new state of the art brewery and enjoy the beer that built the building, the King Street IPA. After grabbing a four-pack of IPA tall-boy cans for tomorrow's fishing charter, head right next door to Anchorage Brewing Co. and familiarize yourself with the art of oak-aged beers brewed with brettanomyces, a complex wild yeast that gives beer abundant flavors. Finish off the "Brew"muda Triangle at Anchorage's oldest brewery, Midnight Sun Brewing Co. Its tagline—"Bold Beer. Brewed Here"—sums it up. If you're feeling frisky and have some gas left in your tank, visit the newest brewery to the triangle, Turnagain Brewing. With deep roots in science and beer geekery, Ted and Mary Rosenzweig, have hit the AK beer scene with some of the most authentic sours and classic Belgian style beers in town. If you want to mingle with the locals, get off the beaten tourist path, and sip some of the best beer in town head to the Triangle or take a tour with BIG SWIG, and go behind the scenes to get a closer look and meet the wonderful people behind the beer.
If you're into the off-the beaten path style, don't sleep on Cynosure Brewing in the up and coming SOMITO- South of Mid town district.
Boasting one of the most classy taprooms in town, Cynosure has gone against the grain and focuses primarily on lagers and Belgian-influenced ales. If cider is your jam, don't forget to swing by the ever so popular Double Shovel Cider Co. within a mile of Cynosure Brewing. As you can see, you might need to go ahead and start planning your Alaskan beer-cation!
Kenai Peninsula Brews
If your travels find you on the Kenai Peninsula, chances are that a brewery is not far away. Only 40 minutes south of Anchorage is our ski town, Girdwood. Swing by for a cold-one at one of the most iconic taprooms in Southcentral AK, Girdwood Brewing Co. Celebrating 4 years as an anchor in the Girdwood community, cozy up in their inviting taproom, take in the views, mingle with the locals, and enjoy a handcrafted pint.
If you're spending the day slaying fish on the world-famous Kenai river, celebrate your catch at the newest brewery on the Kenai Peninsula, Cooper Landing Brewery. This beautiful locally harvested timber-frame brewery sits on the shore of Kenai Lake. If your travels continue toward Soldotna, your in luck!
Soldotna is the epicenter for craft beer on the peninsula. You can fuel up on brick-oven pizza and wash it down with a Flower Child XPA at St. Elias Brewing. Just down the road is Kenai River Brewing Co., another worthy stop for grub and suds. Feeling adventurous? Travel another 20 minutes north to Nikiski to visit Kassiks Brewery—good proof that you sometimes have to get off the beaten path to find the gems.
If you find yourself at the end of the road in Homer, AK you have 2 great options to enjoy local suds. One of the oldest breweries in the state, Homer Brewing Co. is open daily brewing delicious ales since 1996. Celebrate a great day of fishing at Grace Ridge Brewing which you have to pass as you are leaving the Homer Spit. Convenient or coincidence? It doesn't matter. Wine lover? Stop at Bear Creek Winery, established in 2003.
Southeast

Speaking of off-the-beaten-path breweries, a few of our state's smallest breweries are located in the remote areas of SE Alaska. Dating back to the Gold Rush Boom in late 1800s, small breweries have always been a part of the community landscape in these regions. Kodiak, Haines, Ketchikan, Hoonah, Skagway, and Sitka all boast wonderful local breweries, providing handmade ales for their small communities and visitors. If you find yourself in one of these watering holes, soak up the ambiance and consider yourself lucky. Many Alaskans never get to visit these outlying breweries.
Juneau: Alaska's Capital of Beer
An article about Alaskan craft beer wouldn't be complete without mentioning where it all began: Alaskan Brewing Co., in Juneau, which opened its doors in 1985. Today, it is the 26th largest craft brewery in the United States. Visit the brewery and see how Alaskan blazed a trail that others could follow in this growing industry.
While in the Capital City, check out Devil's Club Brewing, Barnaby Brewing, and Juneau's only distillery, Amalga. If you have 4 wheels, do yourself a favor and make the drive out to Auke Bay and enjoy a beer at Forbidden Peak Brewery. Trust me, you won't regret that brew and view!
No matter where your beer travels take you, you'll find fantastic local beer. Stop in and sip at the source—and mingle with the locals. After all, that's the spirit behind the community craft brewery model, and Alaska breweries will welcome you with open arms.
Cheers!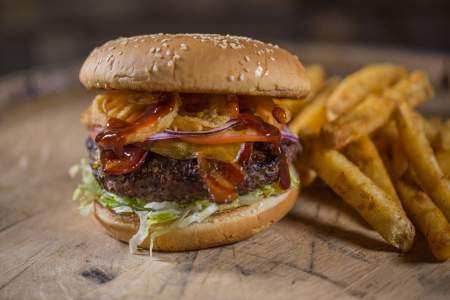 Craft beer, local­ly sourced food, and a ter­rif­ic loca­tion in the heart of down­town Anchor­age all add up to a can't‑miss expe­ri­ence. Dine inside the two-sto­ry restau­rant, or step upstairs to the rooftop deck for mag­nif­i­cent views of the Alas­ka Range and Cook Inlet.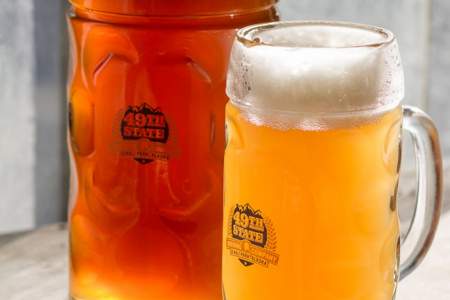 How unique is the 49th State? For starters, it's the only brew­pub restau­rant here that serves Alaskan yak, in the form of a yak burg­er. Or tuck into the buf­fa­lo meat­loaf, a spe­cial­ty. Don't miss the house­made Bavar­i­an pret­zel. And Fri­days bring a spe­cial treat — a pig roast, with a pig from a local farm, roast­ed in ale and smoked over alder wood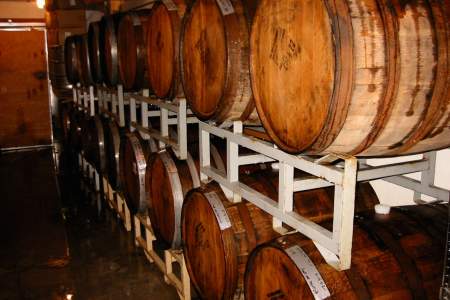 The Glac­i­er Brew­house is a favorite among locals and vis­i­tors alike. Meals are served in a large rus­tic din­ing area, com­plete with a fire­place in the mid­dle, cre­at­ing a warm and invit­ing atmos­phere that's always abuzz with con­ver­sa­tion. Here you can enjoy fresh seafood and meats while sam­pling a spec­trum of home­made beers. Before or after you meal, be sure to check out the brew­ing equip­ment on dis­play through the glass wall.