Photo Credit: Big Swig Tours
Alaska Breweries, Wineries & Distilleries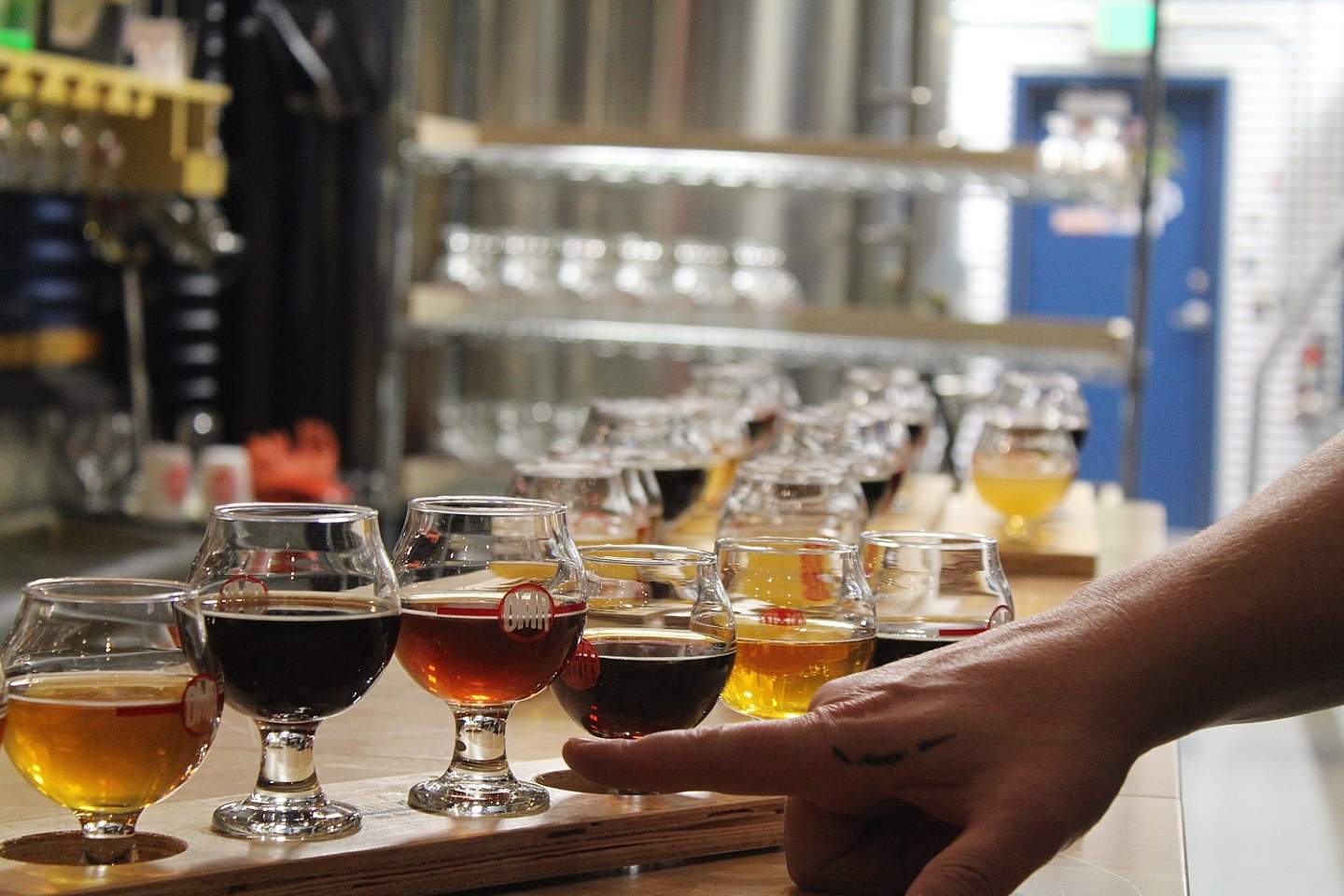 Even if you're not the kind of beer fan who sports a waxed mustache and skinny jeans while quaffing your favorite new IPA, it's hard not to notice the nationwide emergence of a fast-growing industry—the craft beer revolution.
Even though a large chunk of our beautiful state sits above the 66th parallel, isolated from its lower 48 brothers and sisters, Alaska is not one to miss the bus. In fact, one might argue that Alaska is driving the bus, carving out its own niche in an industry thriving with growth and excitement.
At the moment, Alaska boasts an impressive count of almost 40+ breweries — and the number changes regularly. With its total population teetering around 800,000, Alaska is ranked eighth in the nation for the number of breweries per capita. How can a small population support so many breweries? The answer: Community-driven success. Alaskans aren't easily impressed, and just another fizzy yellow beer, without any character behind it, isn't going to make the cut. Statewide, our breweries work hard to bring their Alaskan spirit and creativity, from grain to glass. Passion is infused in every step of the brewing process, delivering high-quality ales and lagers to local taprooms filled with smiling patrons.
There Must Be Something in the Water
So what makes Alaska craft beer so special? For one thing, Alaska must source the majority of its brewing ingredients, packaging, and equipment from Outside. With high shipping costs to such a remote state, life as a brewery owner in Alaska is serious (and often risky) business.
But one can't overlook the fact that Alaska has one of the cleanest and most abundant resources that is vital to a beer's quality: Water. Indeed, we have lots of it. Our watersheds are born from the source—glacial ice and snowmelt—producing cold, clean, and soft water. It's a brewer's dream. Since 90 percent of beer by volume is water, Alaska breweries are able to produce some of the cleanest, most true-to-style ales and lagers in the country.
Alaska's Beer Map
From the Golden Heart City of Fairbanks (just 200 miles from the Arctic Circle) to Sitka (only 900 miles from Seattle), Alaska's 40+ Breweries are spread over a large geographical distance. Some of these breweries fall off our limited road system and are only accessible by boat or airplane. So, if you plan on visiting them all in one trip, fuel up the Super Cub and get busy. (Otherwise, you can also take a few good road or rail tours that help point the way—and do the driving for you—like Big Swig Tours, led out of Anchorage by Alaska beer expert Bryan Caenepeel.)