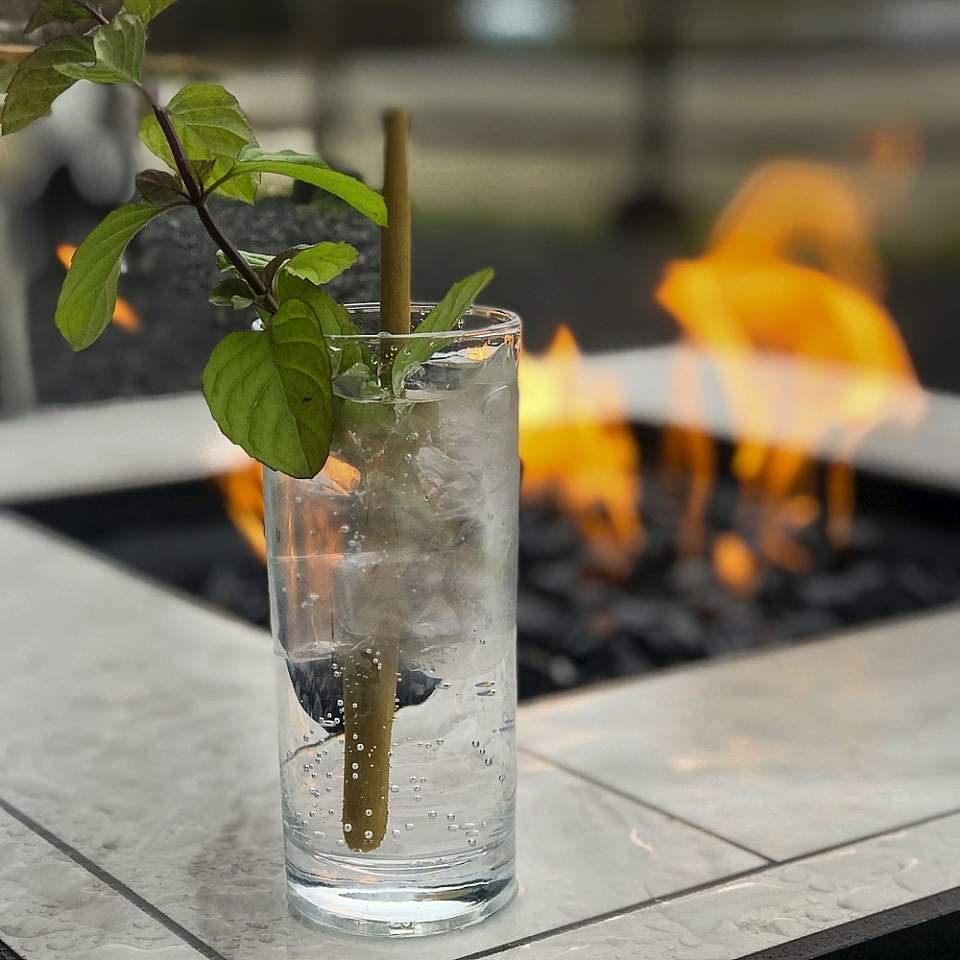 A small, family-run business that's big on taste, Ursa Major creates all sorts of craft liquors and serves them in their Fairbanks tasting room.
Ursa Major was one of the first distilleries in Alaska and the first legal distillery in Fairbanks. Today they're dedicated to the fine craft of small-batch spirits, and you can enjoy their akavit, rum, vodka, gin, canned cocktails, and seasonal releases of whiskey.
Drop by the distillery itself to take a tour with the owner, or sample these unique spirits in a tasting room that was once an art gallery and has kept that art gallery vibe. Or look for this delicious brand in these Fairbanks area restaurants:
Downtown Fairbanks: Goldie's, Big International Bar "Big I"
Ester: Golden Eagle Saloon, Malemute Saloon
Goldstream Valley: Ivory Jacks and the Howling Dog Saloon
If your itinerary doesn't include Fairbanks, no problem. You can sample the spirits in a cocktail at South Restaurant, Spenard Roadhouse, and Silver Gulch at the airport in Anchorage. Or you can purchase at area liquor stores including La Bodega, Crush, and Brown Jug.
The Activities
Distillery Tours
Get an up-close and personal look at how an Alaskan distillery works. These casual, small group tours are led by the distillery's owner and founder. You'll see how their spirits are made on a 30-minute tour that's capped off by a tasting of all their offerings—and everyone gets a souvenir shot glass. The tour is offered an hour before the distillery tasting rooms open. Register on the website.
Visit The Tasting Room
Sample classic cocktails include:
Old Fashioned made with aged rum
Basil Smash with gin and lemon simple syrup
Gin fizz with egg white
Gin margarita
Martinis and Pomtinis
Ursa Iced Tea (their version of a Long Island Iced Tea)
Canned cocktails, canned bloody mary, canned spiced tea (black tea from a local tea company with Thai spices), and mango daiquiri. Take them to-go or find them at liquor stores.
Mixology Classes
You'll find these fun classes when the distillery is closed to the public. Every person gets a boston shaker set. Learn all about combining different spirits and flavors, and experiment with mixing and shaking. You'll walk away knowing how to make classic drinks like a martini and a mojito.
About Ursa Major Distilling
It wasn't long ago that distilleries weren't legal in Alaska. But when the owner, Rob, wanted to start home distilling (like home brewing), he found out it was illegal to do it without a license. So he got one. And when he found out that tasting rooms weren't legal in Alaska, he helped push forward legislation to make them legal. Rob began producing spirits in 2012 and released Ursa's first vodka in 2013, with gin and rum following shortly thereafter. The Ursa Major Distilling retail outlet and tasting room opened in the Greater Ester Industrial Area in 2015.