Enjoy an authentic Alaskan gastropub with delicious, locally sourced cuisine and drinks, right in the heart of Anchorage. Opened in 2020, the restaurant incorporates Alaskan history into its modern, stainless-steel-and-concrete decor.
Great Food, Cold Beer and Laughter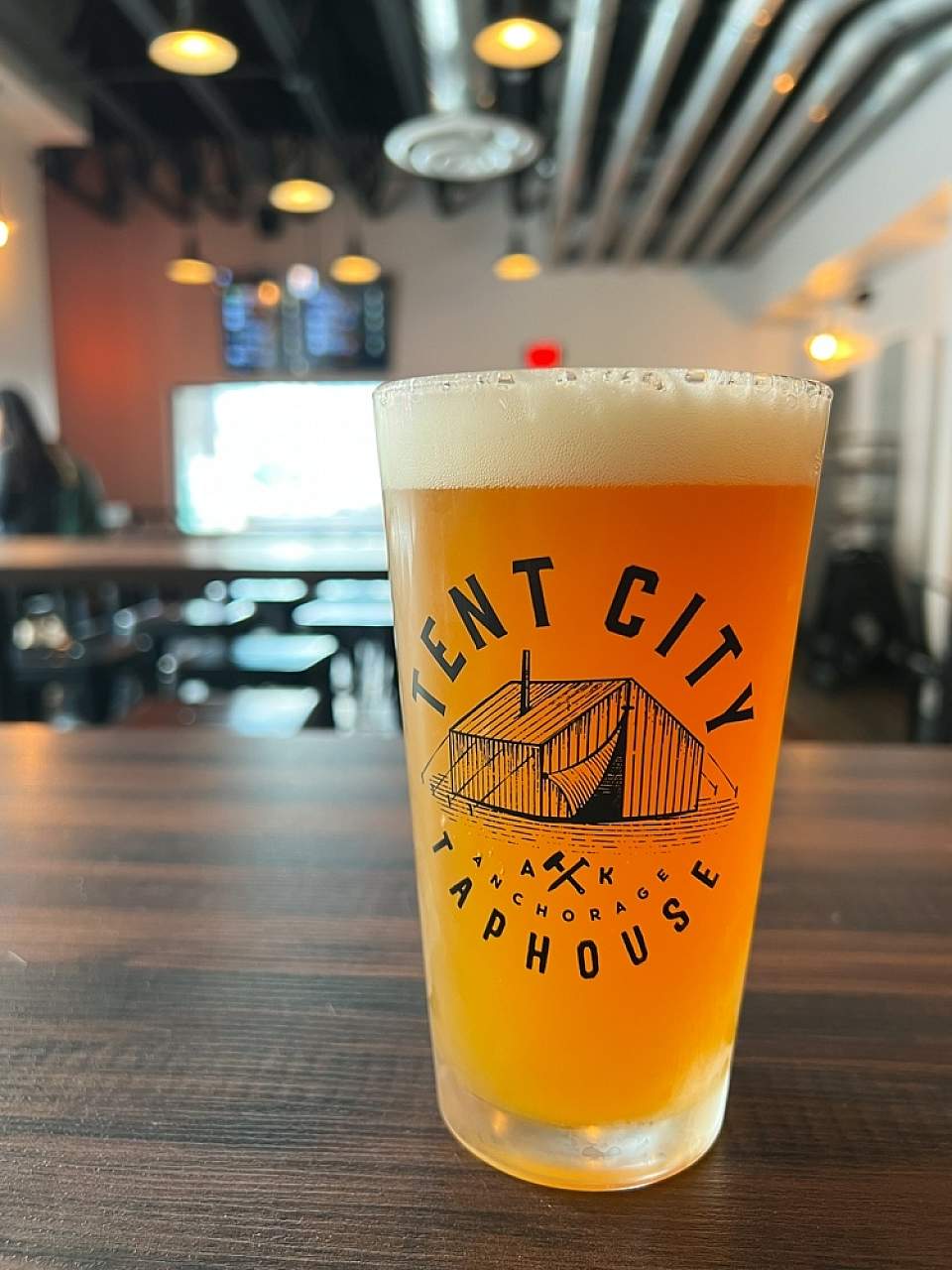 You'll find a little bit of everything on the eclectic menu, from wings, burgers, and steaks to ravioli, crab, and halibut. Order a side of duck fat fries (with traditional, garlic, or cilantro seasoning), and finish with creme brulee or one of the fancy cakes or pastries they've created. Kids can order from a menu just for them.
And definitely do not miss the beverages! Beer lovers can sample the 24 Alaskan beers on tap; trucked and flown in from places like Homer, Fairbanks, and Ketchikan, these are some of the more unique, harder-to-get beers in Alaska. And if you come for brunch, order a flight of mimosas in four flavors: watermelon, pineapple, mixed berry, and strawberry guava.
Tent City History
Many people don't know that Anchorage was settled as a city of tents back in 1915, set up to house employees of the Alaska Railroad. This is your chance to learn all about it; peruse the pictures and ask any of the staff to fill you in on this fascinating story.
The Crew at Tent City Taphouse
A close-knit family founded and runs this taphouse, and the entire staff loves giving guests a great experience as well as fantastic food and drinks.