Anchorage Wineries & Breweries
The Beer Nerd's Guide to Alaska—Anchorage-Style
There's something about the Last Frontier that just makes you want a good beer. And happily, there are plenty of good—even great—beers to be had. Anchorage is noted as one of the nation's best beer cities. Per capita, Alaska is ranked No. 4 nationally in craft production and 8th in number of breweries. That translates into 32 craft breweries right now, with more in the development stage- not an easy process waiting on rubber stamps and tips of the cap, not to mention the capital investment. They stretch from Fox, just 100 miles south of the Arctic Circle, down to Ketchikan, on the southern tip of Alaska's Southeast panhandle. And while you'd might think that one would have to travel far in the Last Frontier to find good craft beer—after all, its land mass is 2.5 times the size of Texas—you don't. The best way to start exploring the Alaska beer scene is actually concentrated in one city: Anchorage. We spoke to our friends at Big Swig Tours, an Anchorage-based operator that offers a variety of fun and customizable beer-centric tours in Southcentral AK. "Our tours showcase Alaska's finest breweries, brewers, and beer as we take guests on a behind the scenes look into the local brewing culture." As a supplement to their great personalized tours, they gave us the lowdown on tasting Alaska's beer scene by covering just a few neighborhoods in Anchorage. Here's how to get started:
DOWNTOWN
49th State Brewing Co.
49th is Alaska's first brewpub to have two locations, Denali National Park and Anchorage. With some of the best views in Anchorage, it is a great place to sip an afternoon beer and soak up some sun on their rooftop deck. Enjoy a Solstice IPA and a basket of fresh fish and chips as you overlook where Anchorage put down its roots. Take in the amazing views of Anchorage's landmark mountain, Sleeping Lady. 49th always has something on tap to fit the mood of your taste buds.
Glacier Brewhouse
The Glacier Brewhouse is a favorite among locals and visitors alike. Meals are served in a large rustic dining area, complete with a fireplace in the middle, creating a warm and inviting atmosphere that's always abuzz with conversation. Here you can enjoy fresh seafood and meats while sampling a spectrum of homemade beers. Before or after you meal, be sure to check out the brewing equipment on display through the glass wall.
MIDTOWN
Broken Tooth Brewery
Don't miss the beers of Broken Tooth Brewery—formerly Moose's Tooth Brewing—which has been brewing for its two flagship sister brewpubs, Moose's Tooth and Bear Tooth, since 2006. (As proof of their street cred, they've won several medals from the Great American Beer Festival and the World Beer Cup.) Stop by either one of these iconic midtown pubs to enjoy great beer and food. With close to 20 beers on tap and 10 of those handles revolving constantly, Moose's Tooth Restaurant pours a wider selection of the Broken Tooth portfolio, and their pizza is as good as their beer. On the first Thursday of every month, Bear Tooth (which also has a movie "theatrepub") debuts a new beer at its festive First Tap music parties.
Cynosure Brewing
After cutting his teeth in Anchorage brewing scene for 15 years running the brewery at the Mooses Tooth, Clarke Pelz and his wife, Cindy, opened their own brewery in the fall of 2016. Located in the up and coming SOMITO (south of Midtown) Cynosure, a term that refers to the North Star, focuses primarily on lagers and ales with a heavy Belgian influence.
SOUTHSIDE
King St. Brewing Company, Midnight Sun Brewing Company and Anchorage Brewing Co.
One of the hottest breweries in Anchorage is King St. Brewing Company. Since opening in 2011, this quaint taproom—located in a small industrial district—has become a magnet for locals who know good beer. KSBC has a fantastic lineup focusing on traditional, European beer styles rather than big bold standouts. Under Alaskan law, breweries must close by 8 p.m., so this is a great stop for happy hour. Try one of their custom blends from the tap, or stick with a true Czech pilsner. Don't forget to grab a 4-pack of tall-boy IPA cans, great for camping trips. If you prefer big and bold beers, look no further than Anchorage's oldest craft brewery, the award-winning Midnight Sun Brewing Company. Located just off the Seward Highway in South Anchorage, this is a must-stop after a big hike or cycling ride in the Chugach. In its taproom you'll typically find plenty of adventurists fueling up on creative beers and great food. And while it's only been around since 2014, Anchorage Brewing Co. is a must-stop for any beer geek. They recently opened a beautiful 8,000-square-foot facility in South Anchorage, which resembles a winery more than a brewery—and indeed, many consider Anchorage Brewing the city's niche brewery. They ferment their beer in oak for months, the majority of which is brewed with with brettanomyces, a complex wild yeast that gives the beers abundant flavors. Want to explore more?
EASTSIDE
Resolution Brewing Co.
As you drive north out of Anchorage, stop in for a beer at Anchorage's smallest brewery, Resolution Brewing Co. Tucked away in a small strip mall on the east side of town, Resolution opened their doors in April of 2015. In true neighborhood brewery fashion, you will find folks enjoying conversation, listening to vinyl, or cruising in on their bikes to enjoy a fresh pint. With a couple years under their belt, Resolution has already expanded their brewing capacity to keep up with the demand for their small batch, Belgian inspired ales.
If you want to experience the Anchorage craft beer scene like a VIP, book a tour with Big Swig Tours, an Anchorage-based operator that offers a variety of fun and customizable beer-centric tours in Southcentral Alaska.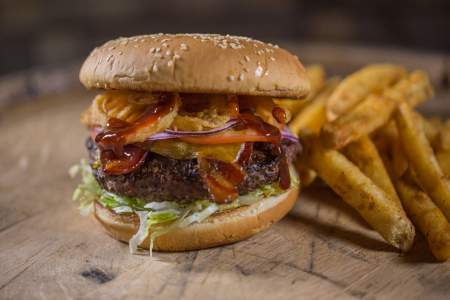 Craft beer, local­ly sourced food, and a ter­rif­ic loca­tion in the heart of down­town Anchor­age all add up to a can't‑miss expe­ri­ence. Dine inside the two-sto­ry restau­rant, or step upstairs to the rooftop deck for mag­nif­i­cent views of the Alas­ka Range and Cook Inlet.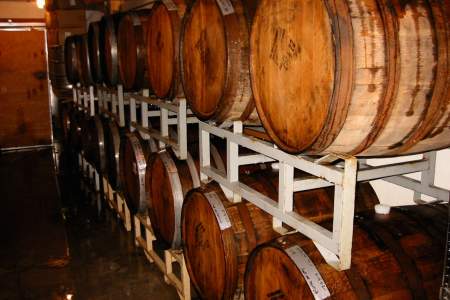 The Glac­i­er Brew­house is a favorite among locals and vis­i­tors alike. Meals are served in a large rus­tic din­ing area, com­plete with a fire­place in the mid­dle, cre­at­ing a warm and invit­ing atmos­phere that's always abuzz with con­ver­sa­tion. Here you can enjoy fresh seafood and meats while sam­pling a spec­trum of home­made beers. Before or after you meal, be sure to check out the brew­ing equip­ment on dis­play through the glass wall.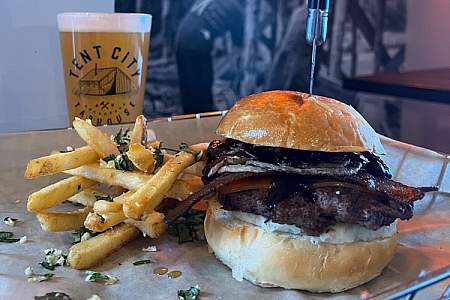 Tent City Tap­house is an authen­tic Alaskan gas­trop­ub locat­ed in the heart of Anchor­age. Dis­cov­er deli­cious, local­ly sourced cui­sine and a wide vari­ety of Alaskan beers on tap. Expe­ri­ence the unique blend of Alaskan his­to­ry and mod­ern décor while enjoy­ing a meal with friends and fam­i­ly. Don't miss out on the chance to learn about Anchor­age's Tent City his­to­ry and enjoy brunch with a flight of mimosas in four flavors.