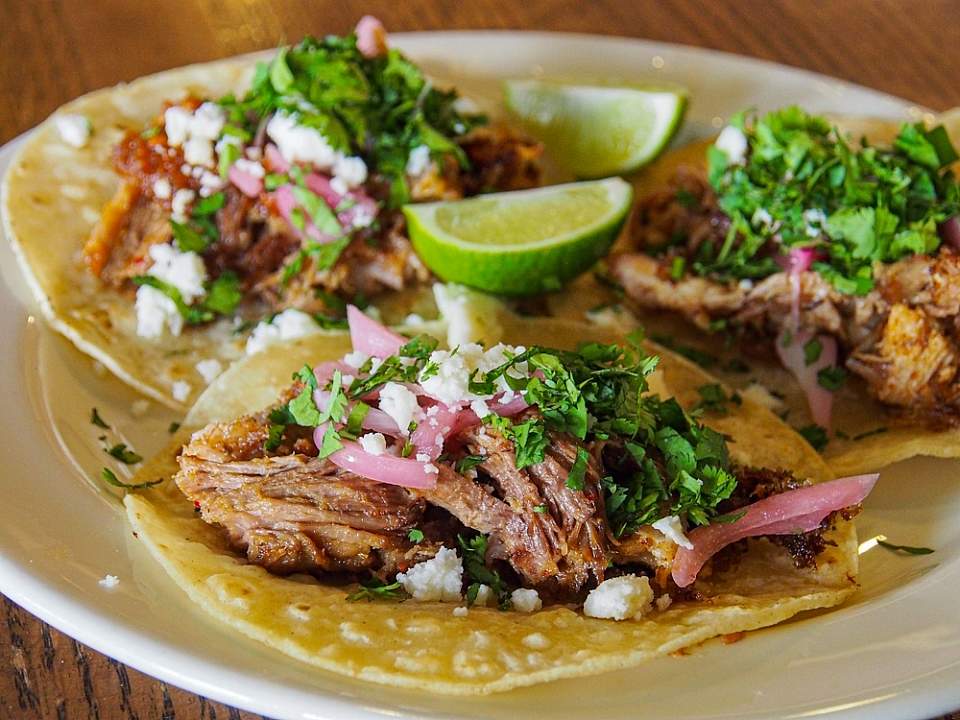 Who can't be tempted by a place that offers a Bacon of the Month? This Anchorage restaurant in the heart of the Spenard neighborhood serves contemporary comfort food in a casual, eclectic setting.
Local newspaper readers have voted Spenard Roadhouse Best Restaurant, Best Bartender, and Best Waitstaff for a reason. Year round, its menu shows a local and sometimes whimsical flair: Bacon Jam Burger, Reindeer and Chevre Pizza, and S'mores for dessert. Vegetarian options abound, as well. The full bar has its own unique flourishes: it features small batch and single barrel bourbons, infused vodkas and eight local beers on tap. The restaurant has a wholesome kids' menu and an extensive weekend brunch menu, too.
Season and Prices
Open year round, Mon.–Fri., 11am –11pm and Sat./Sun. from 9am to 11pm. Appetizers range from $5 to $14; entrees from $12 to $26.