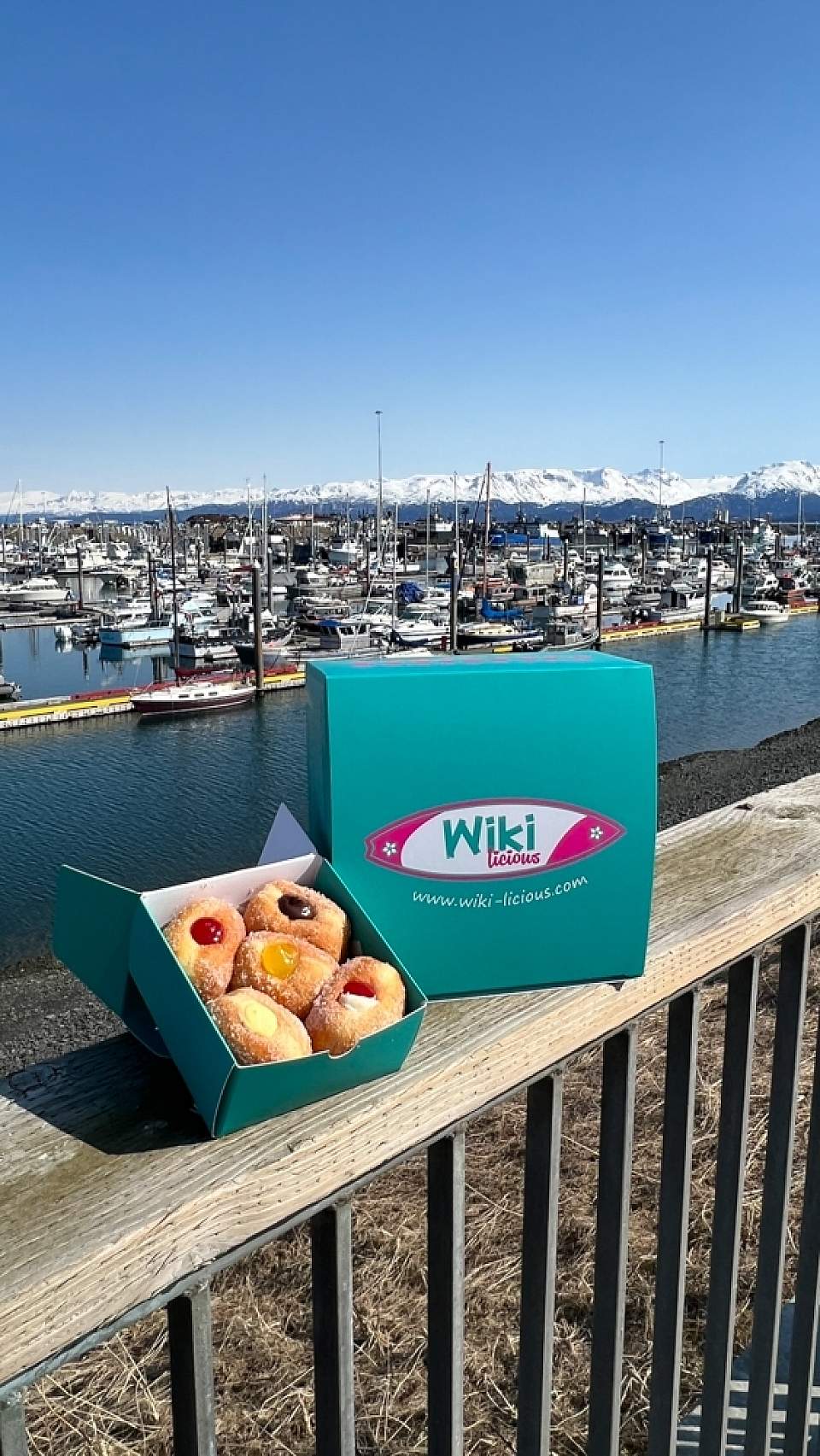 Enjoy a taste of the 50th state when you visit the 49th.
This fun, family-run Anchorage sweet shop serves up delectable Hawaiian treats made in the spirit of Alaska. Think of it as a little "aloha" right here in Anchorage!
If you've never had a Hawaiian donut—known as a malasada—you haven't really had donuts; these fried confections come with specialty fillings, and they can be addicting!
Pick up a mixed box with malasadas and cookies—it's perfect for a road trip. Their variety boxes of 20 mini malasadas are the most popular item; pick out whichever flavors sound best. (It may be a hard decision!) And their themed boxes are perfect for birthdays and parties, and as thank-you gifts. Or try the Alaska box, which includes a peanut butter "bear paw" cookie, Alaska blueberry cream cookie, and 6 mini-malasadas, including Caramel Caribou, Alaska Berries, and Moose Tracks.
Drop by their shop and check out the employees stretching, cutting, rolling, and baking these amazing treats; many customers come back for more of the unique flavors.
Take something to go, order through DoorDash, or enjoy weekly pickup locations in Eagle River (Tuesday), Palmer (Tuesday), Soldotna (Thursday), and Homer (Wednesday), for orders placed the night before. Wiki-Licious can also cater weddings and other events.