Whether you're looking for a delicious breakfast, a salad to-go, or an inventive dinner of small plates, this eatery by a group of acclaimed Anchorage restaurateurs offers great Alaskan taste in an emerging part of town.
Bringing New Flavor to South Anchorage
Created by the folks behind Anchorage's award-winning Snow City Café, Spenard Roadhouse and South Restaurant + Coffeehouse was launched to take the best qualities of those popular eateries to the South side of town. Located in a new development near the famed Alaska Sand and Gravel— and off Old Seward Highway—South Restaurant + Coffeehouse channels a bit of the area's industrial past, with a clean, modern space, featuring a distinct personality throughout unique, intimate dining spaces.
Three Meals, Two Sides, Many Tastes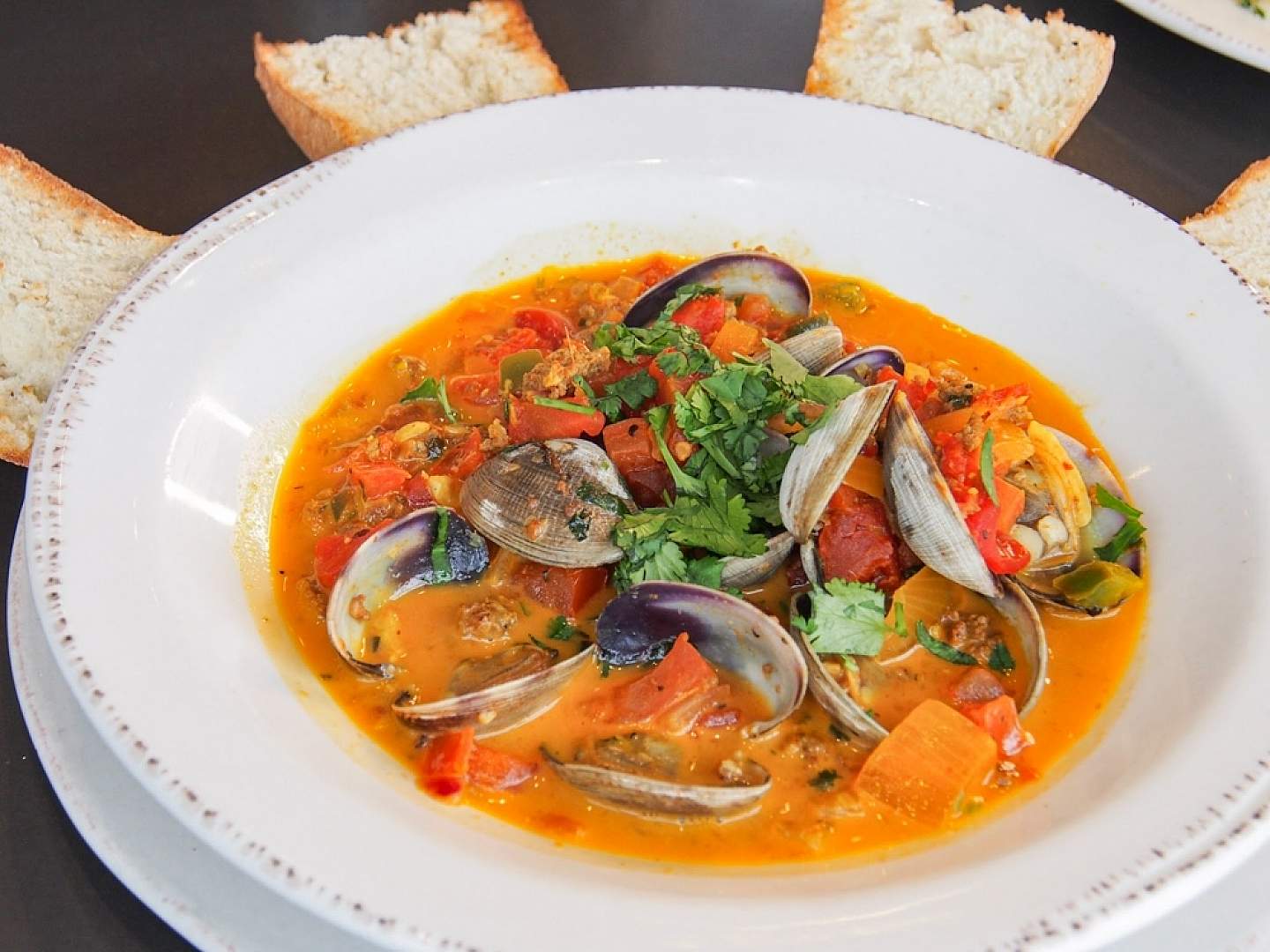 In keeping with the restaurant's name, it has two distinct sections: The restaurant side offers a full complement of breakfasts, lunch and dinner. Enjoy Croque Madame for brunch or choose from an extensive list of tapas and large plates for dinner, like a Chorizo Empanada or Seared Alaska Scallops.

The coffeehouse side, meanwhile, brews Kaladi Brothers Coffee (a local favorite) and offers a wide selection of take-out items—like smoothies and paninis—as well as bakery goods.. Across both sides of the establishment, though, there is a focus on Alaska-grown and caught ingredients, from fresh seafood to herbs from the restaurant's own herb garden.
South makes an excellent spot to recharge if you're coming down from a great hike up Flat Top, or heading down to the Kenai to catch some reds.
Season and Prices
Open year round, Sun-Thu 9am –9pm, Fri-Sat 9am - 9:30pm. Appetizers range from $5 to $14; entrees from $10 to $30.