Everyone thinks that fishing in Alaska is mostly about tracking down the Kings in the height of the summer season. But this Kenai-based fishing charter operator has the experience to lead anglers to the best fish—and without the crowds—well outside the prime season.
The short answer? Come fish in August and September, and set your sights on the silvers and Trophy trout, which show up in droves that time of year in the waters of the Kenai, Kasilof and the rest of the Kenai Peninsula River system. Coming in late summer or early fall has other advantages, too: you get into fall foliage season, and in some areas, it's even still berry season.
Early Autumn Magic
The settings alone are worth the trip. One good spot that owners Gary and Darlene Kernan like for late summer silvers is the Middle Kenai and upper Kenai River, where it's common to see bears and other kinds of wildlife as you're fishing and running up the river. The middle and upper Kenai River also really gives you the feeling of remote Alaska.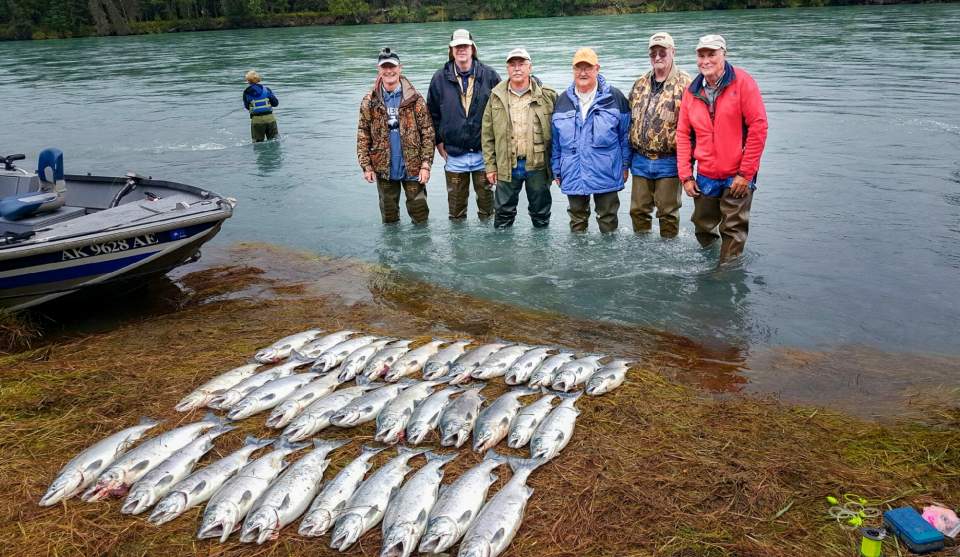 Angling for Expertise
But you didn't come here just for scenery, of course—you came to fish. Gary—once an angler down in Washington and Oregon while growing up—has been fishing here for more than 33 years, and each of his guides has upwards of 20 or 30 years experience in these waters. This is clearly more than just a job for these folks: this is their passion, and they pride themselves on treating visitors like more than just customers: they're sharing their fishing secrets with you.
Certainly, he and his guides are savvy about taking you and your group to the spots, on any given day, where they know you'll find the most fish, and be able to catch your limit. They supply the gear, bait and tackle, and Gary and his guides can happily help you (if you like) with technique. These days, they've also added a saltwater boat—great for catching both rock fish and feeder kings as you experience the salt water fisheries.
Beyond the Fish
For folks who are coming from the Lower 48 and beyond, Gary and Darlene can also get you squared away with other parts of your multi-day fishing and sightseeing trip—like setting you up with a cabin on the Kenai river, or hooking you up with a day trip to go bear-viewing or to see the Kenai Fjords (while also vacuum-packing, freezing and getting your catches back home). But they also do a lot of day trips for locals who want the skinny on the best fishing spots, or travelers who only have a day or so to fish. So no matter which time of year you come, Gary and Darlene promise a great fishing experience that even the savviest locals will love.