Photo Credit: Fire Ice Photography
Seward & Kenai Fjords Flightseeing Tours View All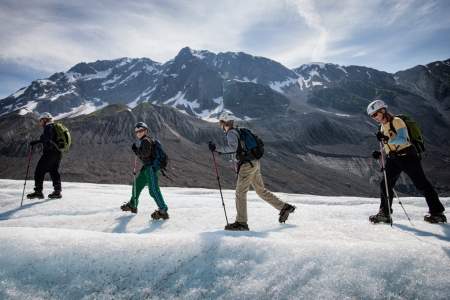 Season: May 20–3rd week of September $349+ 3+ hrs
Start with a dra­mat­ic flight­see­ing trip in either a heli­copter or ski plane and then get out onto an ancient riv­er of ice for a thrilling glac­i­er explo­ration either hik­ing or climbing.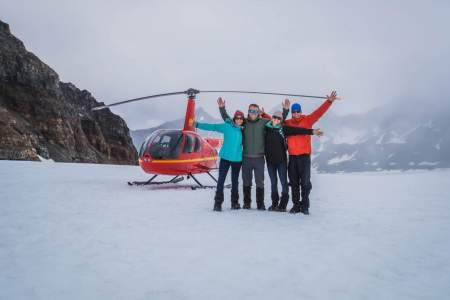 Season: May - Mid September $219+ Glacier Landing, $549 Glacier Dog Sledding 30 - 90 mins
The port city of Seward is a clas­sic stop on any Alas­ka itin­er­ary, thanks to its prox­im­i­ty to Chugach Nation­al For­est and Kenai Fjords Nation­al Park. But it's also one of the more diverse places to fly. This tour oper­a­tor offers stun­ning birds-eye views of the area's alpine mead­ows, glac­i­ers and fjords, as well as the chance to touch down, explore the ter­rain and even meet sled dogs.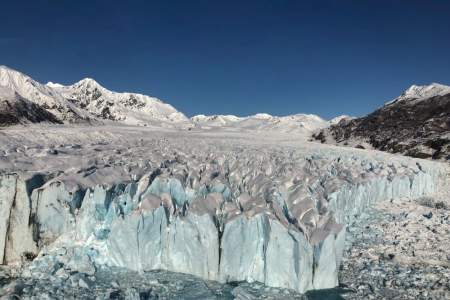 Season: Mid-May to Sept 16 $319+ per person 30+ minutes
Go flight­see­ing in a heli­copter out of scenic Seward and enjoy unfor­get­table views of the Kenai Moun­tain Range, Res­ur­rec­tion Bay, and gor­geous glac­i­ers. Choose from a 30-minute, 45-minute, or 1‑hour long tour. And, add a glac­i­er land­ing to any of them!
Kenai / Soldotna Flightseeing Tours View All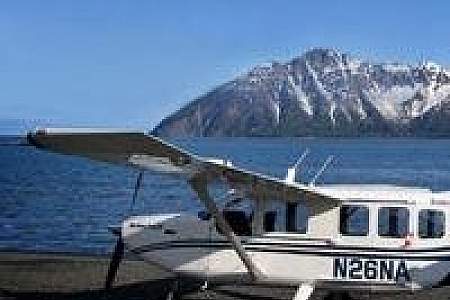 Season: Year Round $250+ 1.25 hrs
Natron Air's own­er and only pilot, Tim, can take you flight­see­ing to some of Alaska's most beau­ti­ful places: the Hard­ing Ice­field and Mt. Redoubt Vol­cano. You can also opt for a bear-view­ing tour that includes a beach land­ing, where you can pho­to­graph bears in their nat­ur­al environment.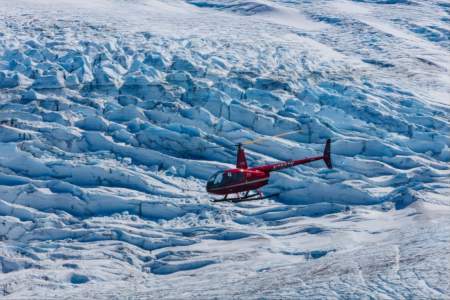 Season: May 20 to Oct 01 $450+ per person 2 - 8 hrs
Tour­ing Alas­ka by heli­copter gets you to unimag­in­ably wild and remote places. Some of the most amaz­ing have been scout­ed by Alas­ka Ulti­mate Safaris. Explore a glac­i­er sur­round­ed by snow-capped moun­tains, or climb to the steam­ing sum­mit of an island vol­cano. In either case, the views are unpar­al­leled and the expe­ri­ence is surreal.