The original hallmark trip that got the Alaska Railroad to bring the Glacier Discovery to Spencer Glacier in 2002. This is one of the most scenic glacier river trips in Alaska and a perfect float for all ages
Your trip begins with a scenic ride on Alaska Railroad's Glacier Discovery train, which runs from Anchorage, Girdwood, and other pick-up points along the railbelt. Enjoy a beautiful ride down Turnagain Arm and the Placer River Valley and into more remote areas of Alaska that you can't get to by car. Disembark at the Spencer Glacier Whistlestop, and gear up for an exploration of the iceberg-choked Spencer Lake and points beyond.
Spencer Iceberg and Placer River Float
Regardless of age or physical ability, you'll get to experience picture-postcard Alaska with this tour, where your guide does all the heavy lifting. You'll feel like an Arctic explorer as you float among icebergs that have broken off the Spencer Glacier. They are all shapes and sizes, dotting the water of Spencer Lake and creating a surreal landscape that your guide will expertly navigate. Some are even close enough to touch! End up at the Placer River, where the water is usually high enough to accommodate a family-friendly float. You'll encounter mellow Class I or II water on this river, so you won't get wet except for the occasional splash.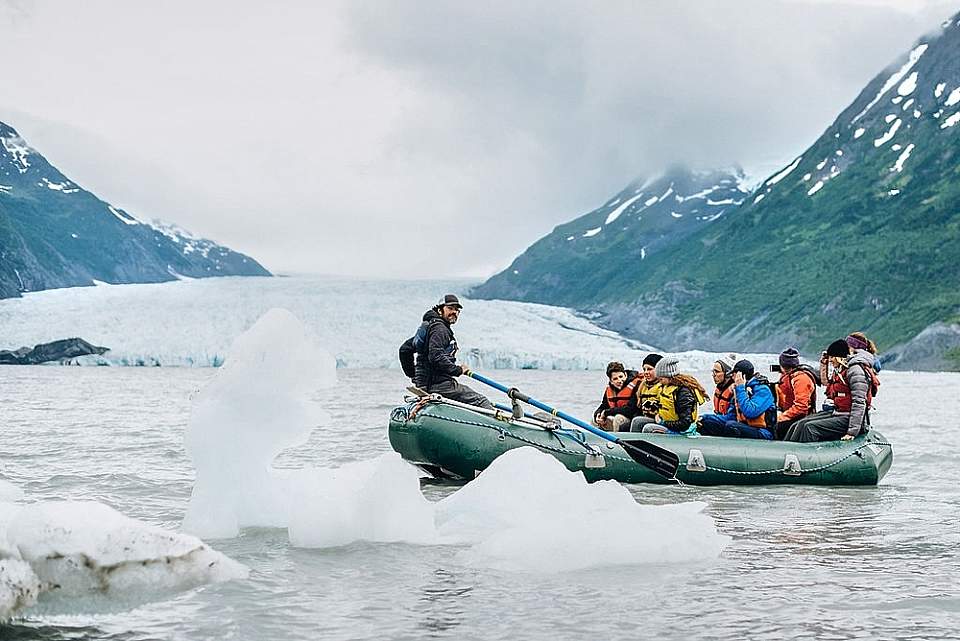 Be sure you have a camera ready to capture the ultimate in scenic Alaska: see-through icebergs, the dramatic "face" of Spencer Glacier, and yourself rafting among it all!
Wildlife Tour Add-On
For a quintessential Alaskan day filled with a scenic train ride, glacier lake paddle and guaranteed wildlife, add on a stop at the Alaska Wildlife Conservation Center. If you're riding the train from either Anchorage or Girdwood, you can fit in an hour-and-a-half visit to this engaging facility, where you can find and photograph orphaned or recuperating Alaskan animals such as moose, bear, eagles and musk oxen in a natural setting. Your stop-off includes a lunch to keep you energized for more Alaskan fun.
Chugach Adventures
Girdwood-based Chugach Adventures is a family-owned business dedicated to getting people into the scenic but accessible areas of Alaska's Chugach mountain range. Founded in 1996 by Mike Overcast and Olympic gold medalist Tommy Moe with a whitewater rafting focus, the company spearheaded the Spencer Lake area, partnering with the AK Railroad in 2002.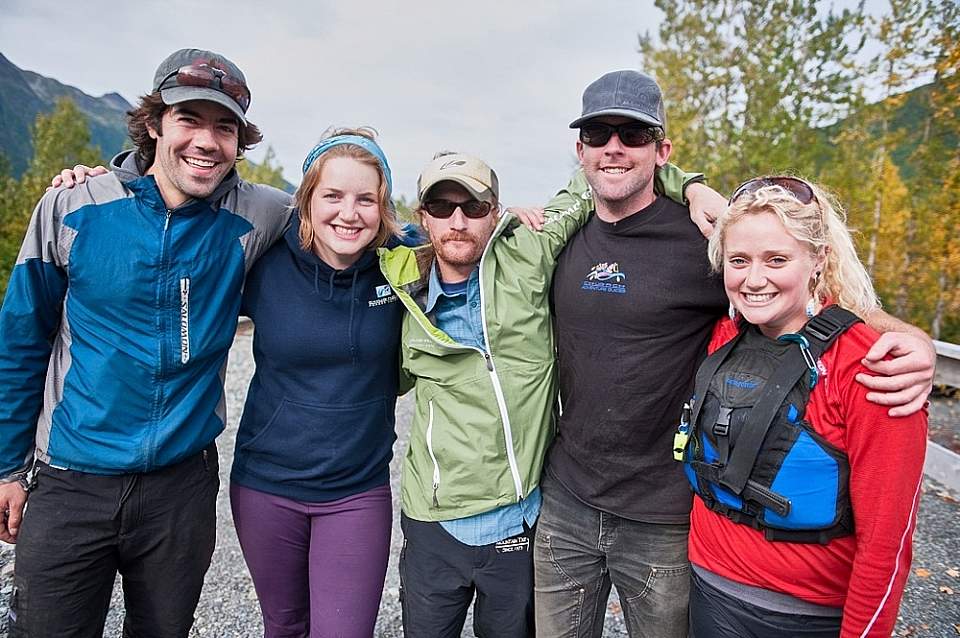 Veteran paddlers and guides Ari & Melanee Stiassny purchased the business in 2012. They love playing in their backyard, rowing with their three children, and showing off Alaska's wild places to guests from around the world.
Ari and Melanee are serious about offering a premier guiding service, having developed a committed team of guides and an expanded tour catalog that offers an amazing array of adventures.
Local Guides
Chugach Adventures is proud to support local Alaskans, and even won Adventure Green Alaska (AGA) certification for its local hire policy. All guides were born and raised in Alaska or have spent many years here. They are passionate about the outdoors, approachable, and full of their own colorful anecdotes of life in Alaska. Their connection to the land provides guests with a deeper layer of knowledge and experience that goes above and beyond their technical expertise.
Exclusivity
As the original operator in the Spencer Lake area, Chugach Adventures has spent years developing a superb reputation, building relationships with other businesses and agencies. It is one of just three guiding services granted permission to operate at Spencer Glacier in the Chugach National Forest.
Convenience of Package Deals
Since Ari and Melanee love this part of Alaska so much, they figure you'll want to spend extra time here too. They've packaged up several multi-day options featuring the best of what the locals recommend to their own visiting friends and families. You can leave Alaska with your stories of camping overnight at a glacier, dog sledding, capturing scenic views from a helicopter, or even taking the entire family on an epic 4-day Alaskan adventure.
Be patient and grounded when exploring and you will be amazed to find nature's secrets.
Meet me