Photo Credit: Kathleen Barth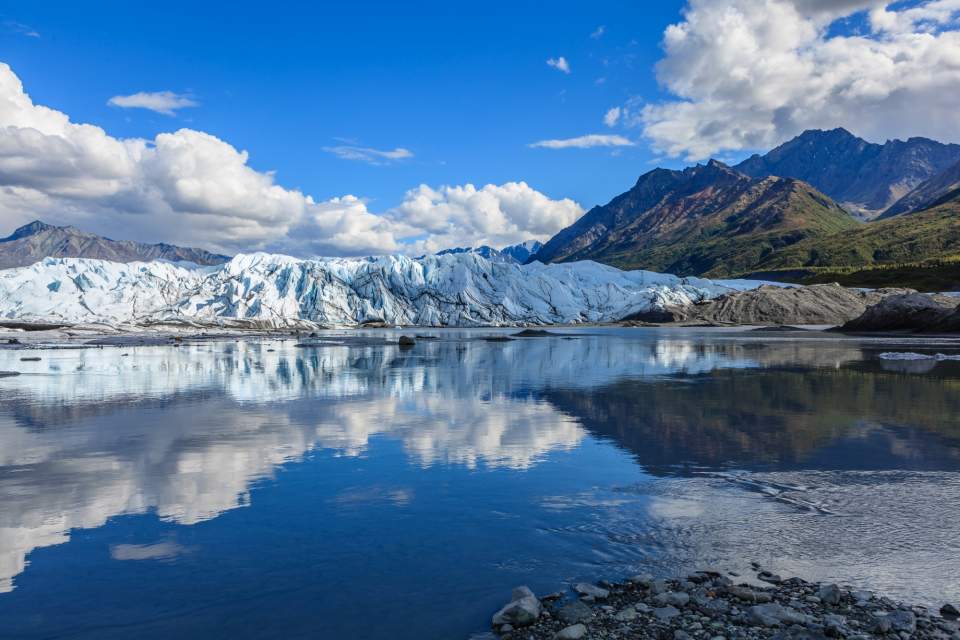 1. See Matanuska Glacier
Seize your chance to walk right up to—and touch—a massive river of ice! One of the biggest roadside glaciers, the Matanuska Glacier is roughly an hour north of Palmer/Wasilla on the gorgeous Glenn Highway. There's a fee to walk up to it (the access point passes through private land), but there are other options if you just want to see it. You can also opt for a tour or expedition to really explore this natural wonder.
2. Get Out on the Water
See the stunning Alaskan backcountry on a rafting tour in the Mat-Su Valley. Choose a calm float or thrilling whitewater rapids—either way you'll be treated to endless views and opportunities to spot wildlife.

The rivers of the Mat-Su Valley teem with salmon and trout, offering the opportunity to angle Alaska-style. You can experience the stellar fishing of the Mat-Su Valley in a number of ways: Book a fishing charter and cast from a raft, head to a fishing lodge, go angling along the roadside, or fly in to a remote spot!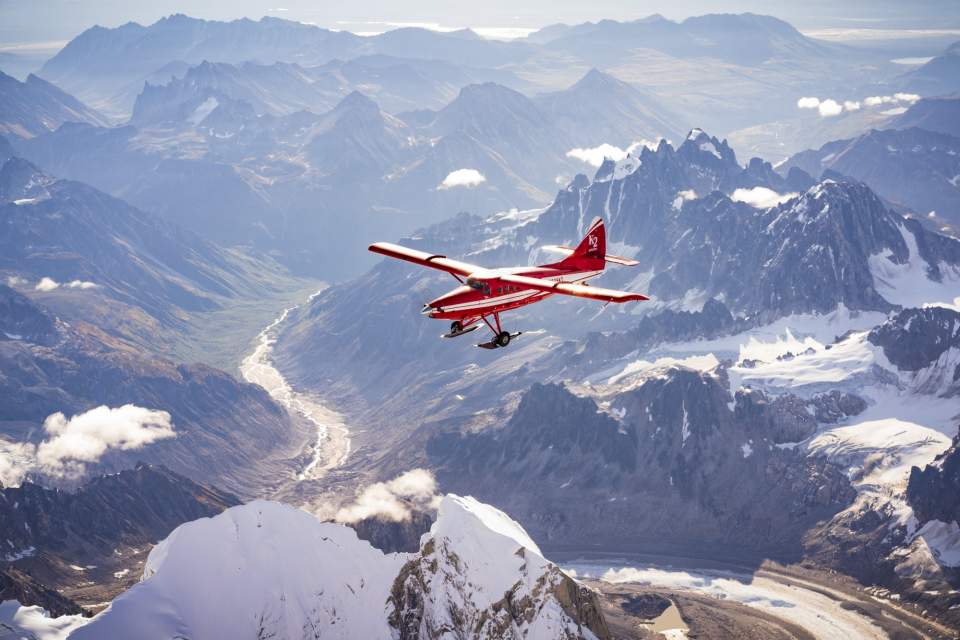 3. Get a Bird's-eye View
Experience the thrill of flightseeing in the Mat-Su Valley: Choose an airplane or a helicopter and fly over the dramatic scenery, getting up-close views of the peaks of the Alaska Range, including Denali. Add a glacier landing and you'll be able to step out onto a river of blue ice.
Feel the breeze in your hair with a trip down a zipline in the Mat-Su Valley, where you'll find Alaska's fastest zipline as well as a couple of its longest. In addition to the exciting ride, you'll also see some gorgeous scenery as you fly through the canopy!
4. See the Backcountry
The lush Mat-Su Valley offers many opportunities to get out to see scenery and wildlife. Take an ATV or Jeep tour and you'll splash through rivers as you drive over the tundra. Guided hiking tours offer options for all levels of hikers and feature amazing views. You can also meet Iditarod dogs and racers and experience the thrill of dog sledding any time of year, either on a glacier or on a wheeled sled through the forest. Everywhere you go, you'll find breathtaking scenery; explore it with a hike on your own, or take scenic drive through areas like Hatcher Pass.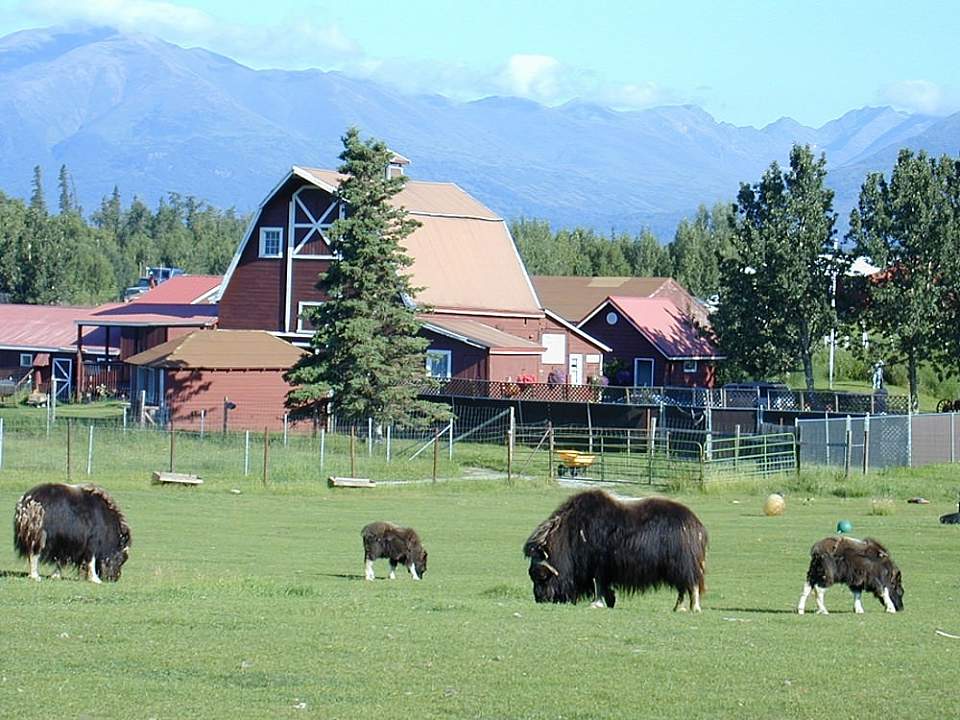 5. Explore Alaska's Agricultural Hub
As Alaska's central area for farming and agriculture, the beautiful Mat-Su Valley makes for a fascinating and fun visit. Go on a sightseeing or food tour and meet the local farmers who grow giant vegetables here.
If you happen to visit the last week of August and first week of September, your trip will coincide with the Alaska State Fair, where Alaska's finest agricultural products are on display. Marvel at the giant vegetables grown under the midnight sun. Recent record breakers include a 2051 pound giant pumpkin in 2019, and a 138 pound green cabbage in 2012.
You'll also want to meet some of area's unique animals. Visit the Reindeer and Musk Ox Farms!
6. Visit in Winter
The fun continues when the snow falls. Go snowmobiling, dog sledding, enjoy clear skies on a winter flightseeing tour, enjoy groomed cross-country ski trails, and more.
Mat-Su Valley Day Tours & Attractions View All Just south of the Cari­bou Creek bridge near mile mark­er 104 on the Glenn High­way in the shad­ow of the Lion's Head rock for­ma­tion, look for the turnoff for the Cari­bou Creek Recre­ation­al Min­ing Area. You are not going to get fab­u­lous­ly rich here and be the next star of the TV real­i­ty show Gold Rush, but you do have the oppor­tu­ni­ty to car­ry a gold pan and shov­el, hike the steep half-mile-long trail down to the creek, and pan for gold.