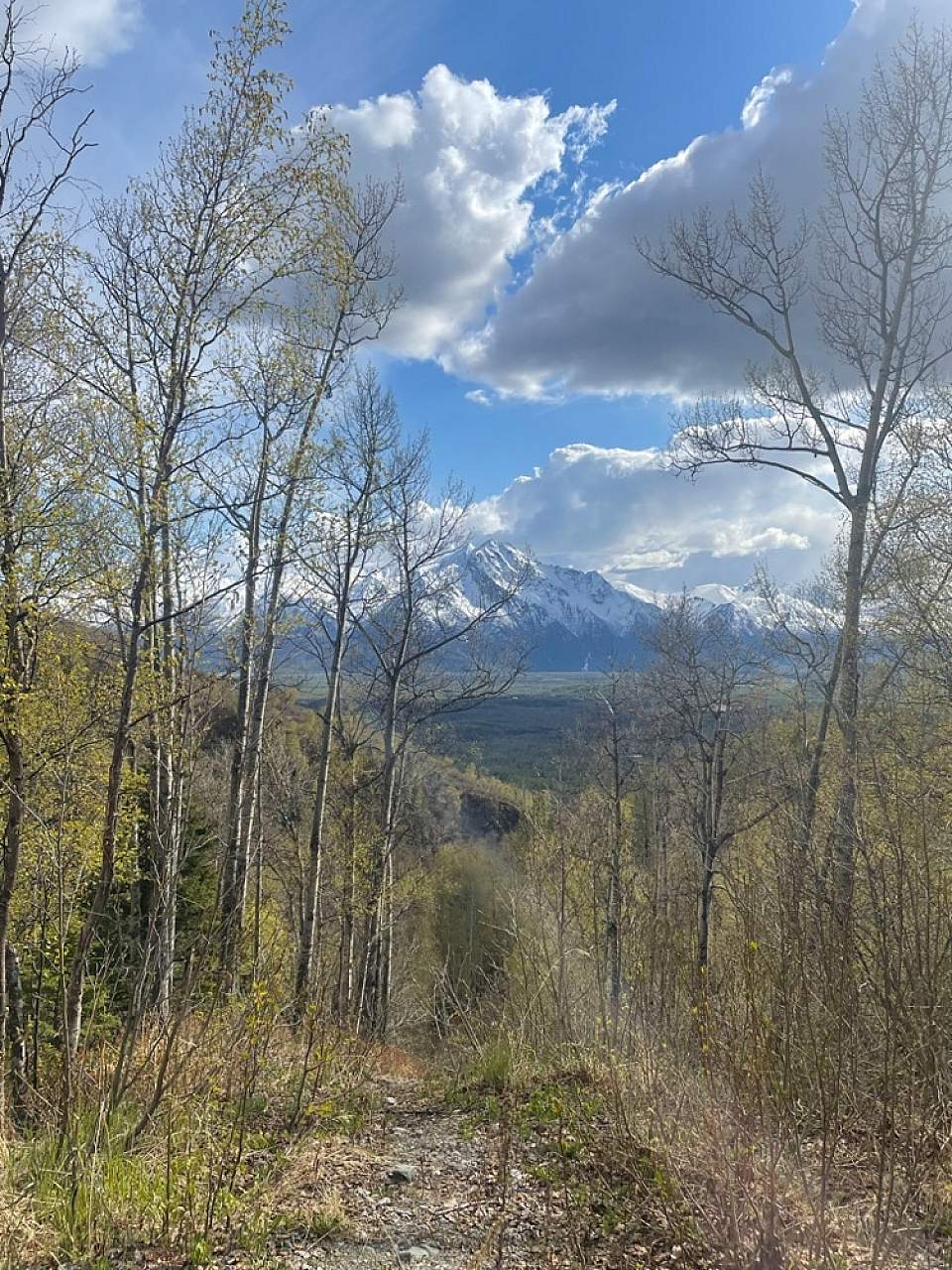 McRoberts Creek Trail is often used as a connector trail to access the Matanuska Peak Trail (peak elevation 6,093 feet). The trail can also be used to create a loop route, by turning back where McRoberts Creek Trail and Matanuska Peak intersect. The latter option has a peak elevation of around 2,300 feet.
Shortly after leaving the trailhead, hikers find a marked intersection, with the option of veering left to the more northern Matanuska Peak Trail or continuing straight ahead up the daunting climb of the McRoberts Creek Trail. Hikers should note that as of spring 2022, only the Matanuska Peak Trail is named at this intersection. No signage indicates the path up McRoberts Creek Trail. The Matanuska Peak Trail and the McRoberts Creek Trail will intersect again after approximately 2.2 miles.
The first mile of hiking is a series of steep climbs over loose gravel terrain. Occasional pauses in elevation gain offer glimpses of the Matanuska River Valley below. Lush patches of willow are prime moose feeding grounds. Infrastructure to a non-operational hydroelectric dam can be found after around 1.4 miles. Visitors should respect private property and no trespassing signs.
At 1.5 miles, the trail begins to narrow, following McRoberts Creek more closely. Large birch and cottonwood trees fade away, as hikers begin a more mellow climb among dense alder patches. After roughly 2 miles, the vegetation begins to thin. A final climb brings hikers to a clear view of Matanuska Peak and Lazy Mountain. On a clear day, views to the west provide glimpses of the braided Matanuska River.
Dogs must be leashed. This is a non-motorized, year-round trail.
Features: Hiking
Winter: Snowshoeing
Want to explore with an experienced guide? Check out Revel Treks & Tours to plan your adventure.