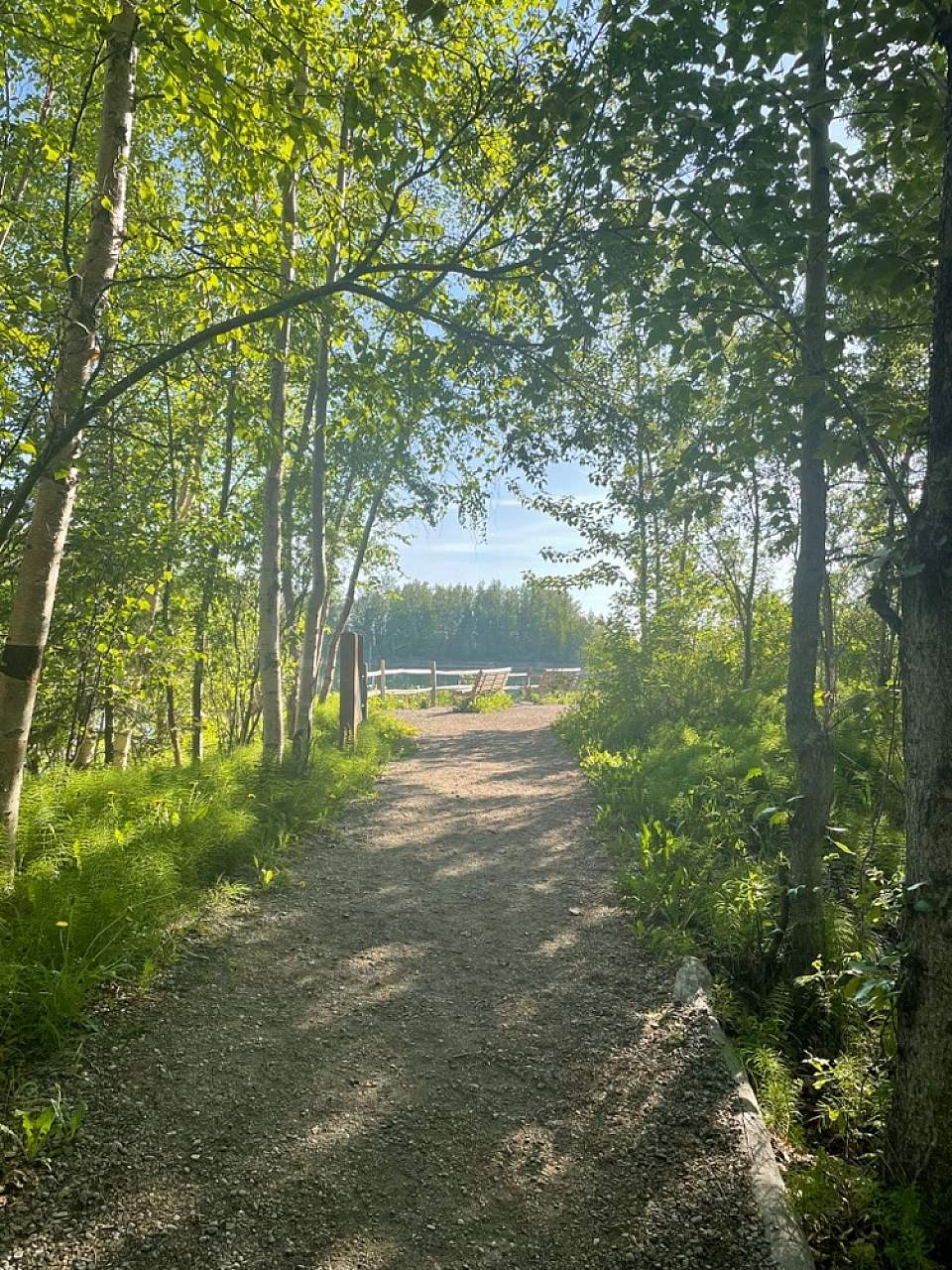 Reflections Lake Trail features an easy, year-round walking path, including several viewing areas with bench seating to soak in the scenery. The trail's name doesn't disappoint: On a clear day with calm water, the lake offers stunning reflections of the nearby Chugach mountains.
Although easily accessible from the highway, wildlife still abounds in the area. Loons, beavers, and moose can all be seen (or heard) from the trail. The lake and surrounding area hosts many songbirds during the April and May migration. Interpretive signage offers travelers the opportunity to learn about the surrounding Palmer Hay Flats, geology of the area, and local water fowl.
A marked intersection on the south side of the trail offers a ¼-mile out-and-back extension with access to the Knik River. Mind the tides and make your presence known to bears when traveling in this area. The first portion of the extension is dense alder. As the trail nears the river, vegetation thins and visibility opens up.
Dogs must be leashed. This is a non-motorized, year-round trail.
Features: Hiking, Running, Kayaking, Canoeing
Winter: Snowshoeing, ice skating

Want to explore with an experienced guide? Check out Revel Treks & Tours to plan your adventure.