Photo Credit: Kathleen Barth
There is a common myth that Alaska 'shuts down' in the winter, but nothing is farther from the truth. From world-famous races, to local carnivals, to snowy paths waiting for outdoor enthusiasts, there is something for everyone.

Winter Events
The Iditarod is the most famous winter event in the Mat-Su. The race has its ceremonial start in downtown Anchorage, but the real action begins a day later in the town of Willow. That's where mushers and dogs officially head off on their 1,150-mile run to Nome. You can visit the race's official start (on the first weekend in March) or even follow the mushers' early miles by snowmobile, dog sled, or bush plane. Wasilla is also home to the Iditarod Trail Sled Dog Race headquarters, which is a great place to stop in and learn about the historic race. There's a museum, gift shop, and, during the summer months, sled dog rides. Even the younger crowd gets in on the action with the Jr. Iditarod Sled Dog Race, which takes place a week prior to the official race.
The Iditarod isn't the only winter competition in the area. In mid-February the crowds roll in for the Iron Dog Snowmobile Race, which is followed with just as much excitement. As If traveling thousands of miles by dogsled or smowmobile isn't enough, Alaskan's also take to the famous trail by bike, skis, and foot in the annual Iditarod Trail Invitational. For something just as competitive, but a little more light-hearted check out the Iditarod Restart Golf Tournament where locals tee off with brightly colored golf balls in an attempt not to lose them in the snow.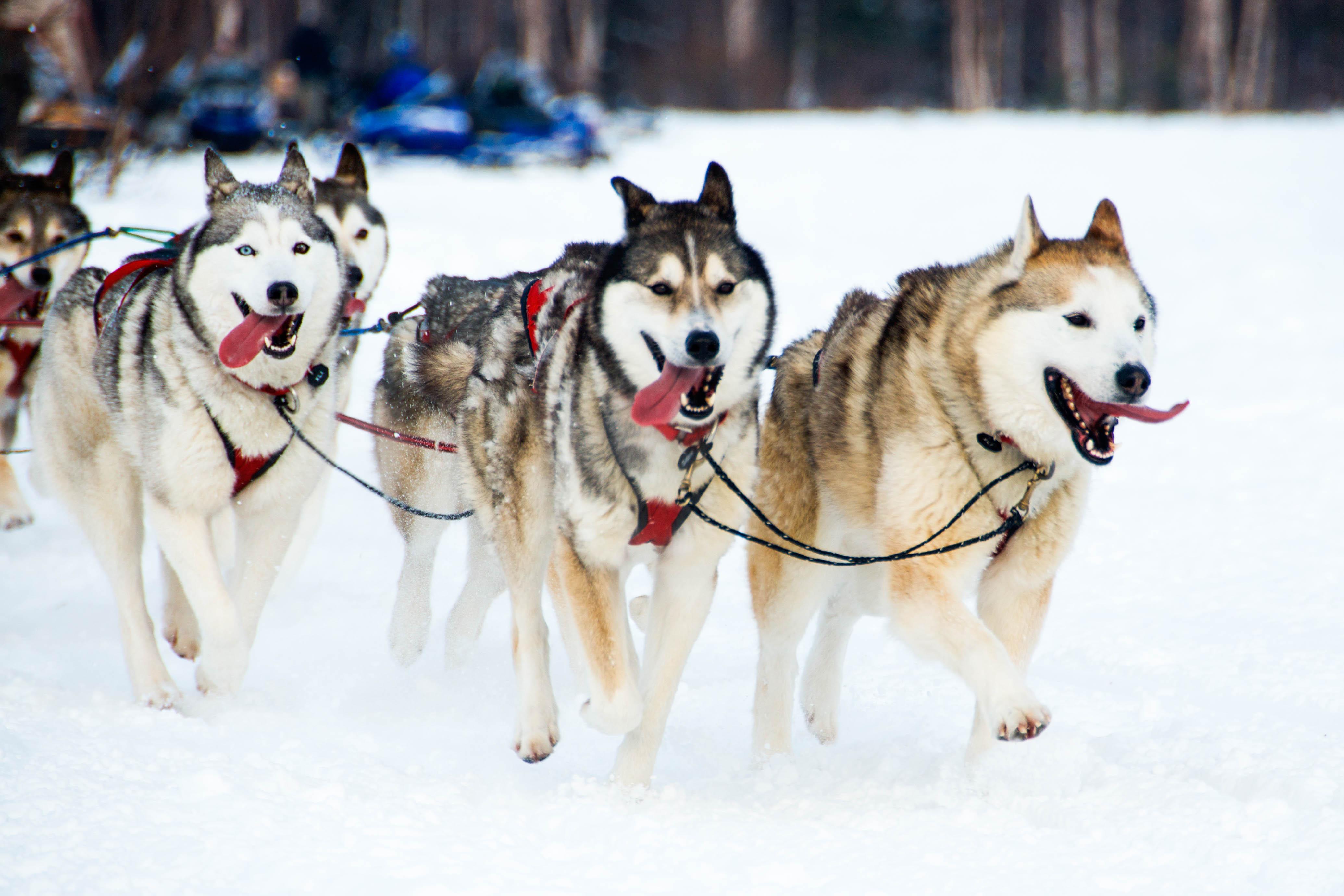 Tours & Activities
If you can't make it here in March, the region is home to many more activities during the snowy months. Warm and toasty bed and breakfasts make the perfect base for exploration, and winter carnivals and holiday festivals are exciting gatherings where you can rub elbows with locals. Favorites include the Cabin Fever Reliever, Willow Winter Carnival, Talkeetna Winterfest, and the Colony Christmas Celebration.
Meanwhile, the adventurous can head outdoors for downhill skiing, cross-country skiing, backcountry snowmobiling, ice fishing, and snowshoeing.
The Mat-Su is also home to champion kennels, including those owned by legendary musher Martin Buser. You can visit these kennels year-round; tours vary from backcountry winter trips to summer visits to dog yards. There's nothing quite like a yard of yapping, happy sled dogs and puppies! Learn about their training and diets as well as the bond between mushers and dogs. Or even experience the thrill of riding a sled. If you're visiting in the summer but still want a "snowy" sled-dog experience, some tours are held on fly-in glaciers.