Mat-Su Valley Cross Country Skiing
Explore miles of groomed and backcountry trails on cross-country skis in the Mat-Su Valley, just 45-minutes from Anchorage.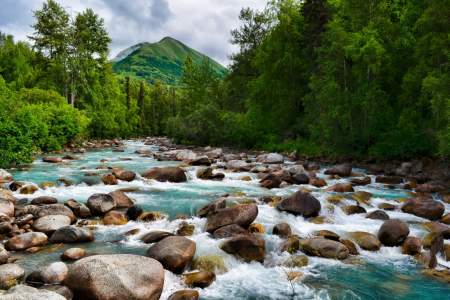 In the Tal­keet­na Moun­tains between the towns of Wil­low and Palmer, Hatch­er Pass is a local favorite for recre­ation or a scenic dri­ve. Hike in alpine tun­dra dot­ted with wild­flow­ers and ptarmi­gan, ski fresh, deep pow­der, or vis­it Inde­pen­dence Mine His­tor­i­cal State Park. How to get There­Am­ber Lake-Trap­per Lake Win­ter Trails are west of the Susit­na Riv­er. There are three trail­head park­ing areas along the Parks High­way. Each trail­head and asso­ci­at­ed trail are list­ed below:Milepost 82.5 Parks High­way (Trap­per Lake Trail) Mile­post 89 Parks High­way (Park­er Lake Trail) Mile­post 105 Parks High­way (Trap­per Lake-Rabideaux and Amber Lake Trails) Gen­er­al Descrip­tion­The win­ter trail sys­tem lies west of the Susit­na River… ...more