Mat-Su Valley Winter Sightseeing Tours
Experience the beauty of the Mat-Su Valley on a winter sightseeing tour. Board the train and watch the snow-covered landscape pass by. Or, take to the skies and appreciate the snowy scene from above.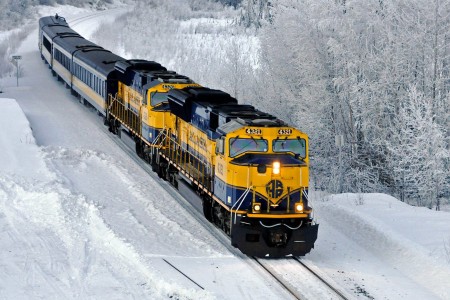 Season: Sep 19 to May 09 $63+
Win­ter in Alas­ka is a mag­i­cal time, with few­er vis­i­tors and a serene, snow-cov­ered land­scape. If you're here from mid-Sep­tem­ber to mid-May, you can take it in from the com­fort of the Auro­ra Win­ter Train, which runs between Anchor­age and Fair­banks. It's an easy and mem­o­rable way to trav­el north and expe­ri­ence the auro­ra bore­alis, or even do a week­end get­away to Talkeetna.