When Dulce and Michael East started Kahiltna Birchworks - their birch syrup business - 30 years ago, they had no syrup making experience - just a desire to live on their homestead in the Alaskan wilderness and make a living off the land. Surrounded by birch trees in Alaska's boreal forest, it made sense to "tap into" this abundant resource. It was a steep learning curve, but the Easts have successfully pioneered the birch syrup industry in Alaska and beyond and are currently the world's largest birch syrup producer.
Visit & Sample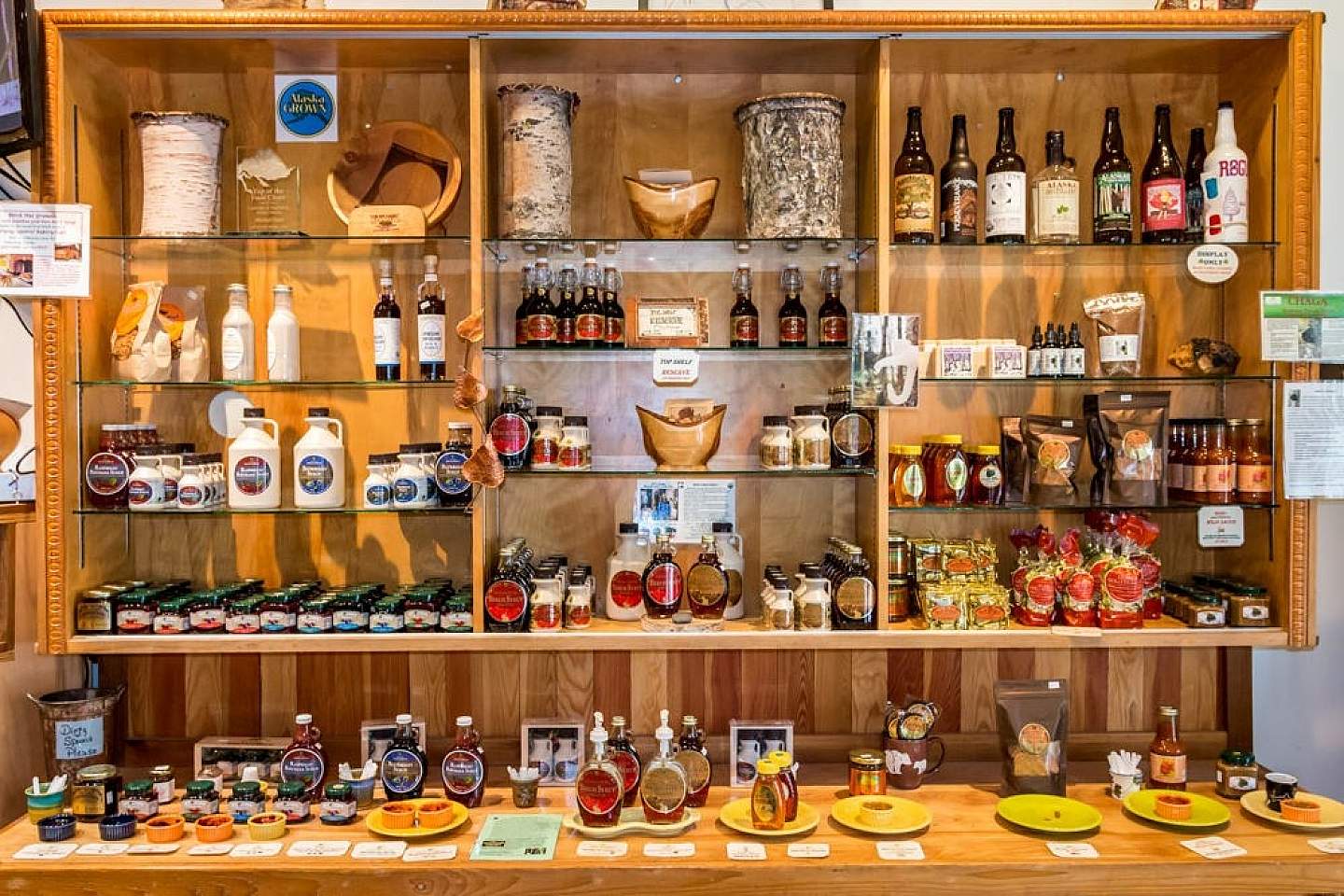 The Easts now tap 10,000 trees near Talkeetna and purchase sap, berries, and chaga from local collectors. You can visit their production facility and tasting room seasonally, conveniently located one mile off the Parks Highway at mile 1.1 Talkeetna Spur Road. They offer a fun and educational tour (which has been modified to respect social distancing and other pandemic protocols) of the facility revealing the joys and difficulties of a short and intense harvest.

Taste how birch syrup changes through the harvest. Try birch syrup and berry products in the tasting room, and shop for Alaska food and botanical products along with a fine selection of functional art. Inside the building, masks are required, and they're provided if you don't have one. If you prefer the fresh air, there's an outdoor service window, as well as displays on the porch.
They also proudly serve Alaska Supreme Ice Cream, including a birch syrup flavor made just for them.
Enjoy your scoop or something from their shop in the vegetable and flower gardens outside where picnicking is encouraged.
Just passing through? Curbside pickup is available at the Palmer / Wasilla commercial kitchen year-round. Call to order or select curbside pickup from their website.
Sustainability
Alaska Wild Harvest is a true "goods from the woods" Alaska cottage industry and emphasize sustainable use of Alaska's forest resources. Good stewardship and conservation of our forests is essential to the health of our people and the fragile ecosystems in which we hunt, fish, and gather. Come share their vision.