The folks at this non-profit farm outside Palmer were doing sustainable agriculture long before it was cool—or before most people used such a term. Located 45 minutes from Anchorage, the Musk Ox farm project was conceived in the 1950s as an agrarian opportunity to villagers in Western Alaska, and today it's a fascinating look at an Alaska native musk ox that was reintroduced to Alaska in the 1930's.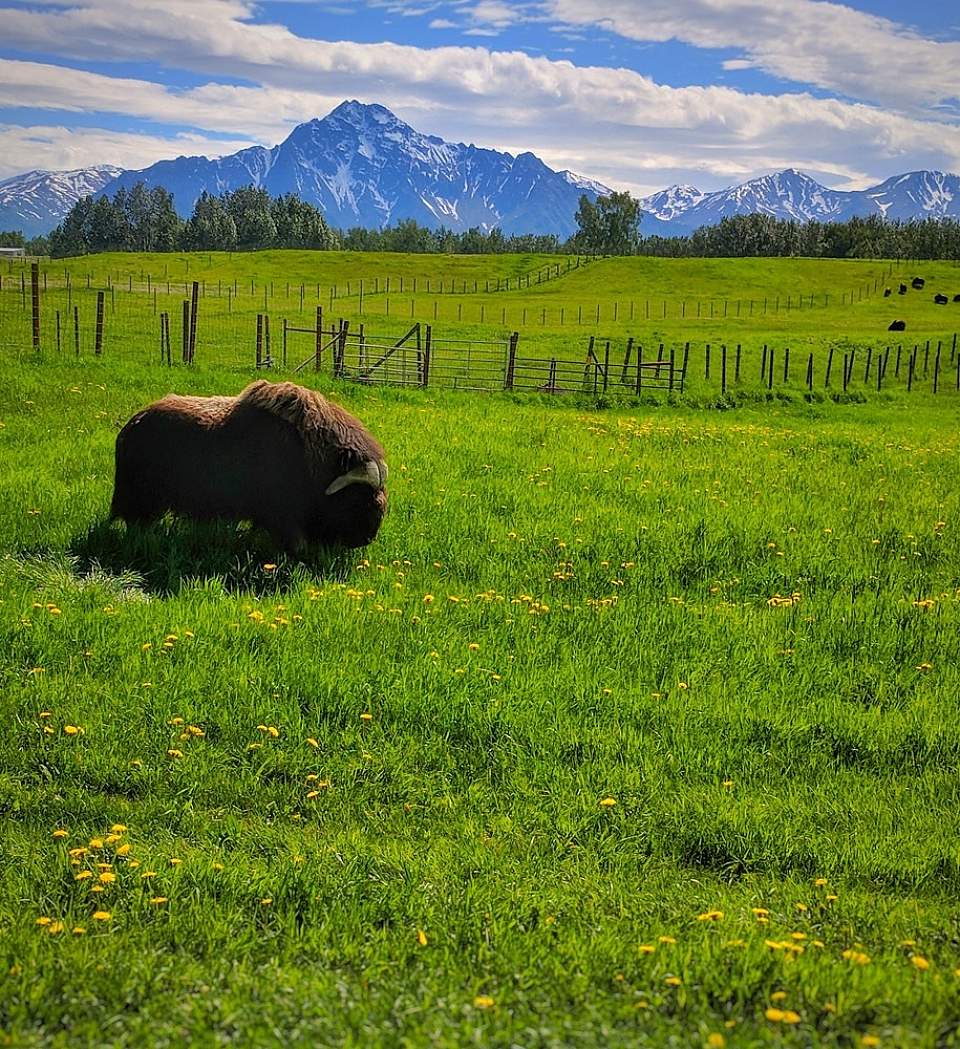 Meet the Wooly Mammoth's Neighbor
The musk ox—one of the Arctic's oldest living species, and once a contemporary of the wooly mammoth and saber-toothed tiger—possesses a soft under-wool called qiviut. In the early 1950's, anthropologist John Jerome Teal Jr. recognized that the best—or sometimes only—way that rural Alaskans could earn a cash income was to leave home and seek work elsewhere. Teal's dream was to domesticate a geographically appropriate animal, and bring an economic opportunity through gentle and sustainable agriculture—to a part of the world that had previously known none.
Warmer than Wool
Every spring, qiviut is gently hand-combed from the musk oxen on the farm. Knitters expertly turn it into hats, scarves, nachaqs (Eskimo smoke rings), and other clothing. Not only is qiviut one of nature's softest fibers it's also plenty warm: It's actually eight times warmer than sheep's wool by weight.
Photo Ops with the "Bearded Ones"
You can take a 40 - 45 minute tour of the farm, where you'll see about 80 musk oxen, and perhaps even some babies. Since they're friendly creatures, they may come right up to the fence to greet visitors. Your interpretive guide will tell you all about these unique creatures—whose native name, Oomingmak, translates to "the bearded ones"—but will also offer an educational tour of a unique working farm, as well as sharing the history of Palmer and how this great project continues to grow.
Of course, don't leave without checking out the gift shop, where you can buy gorgeous qiviut products created by fiber artists—a beautiful and lasting souvenir.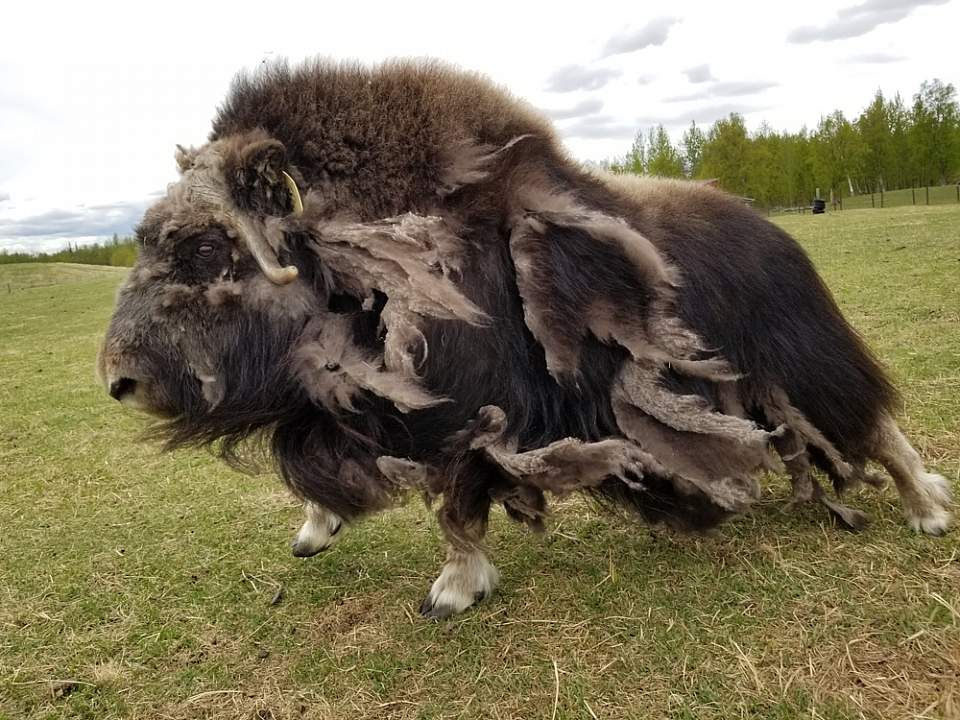 Events on the Farm
Every year, opening day is Mother's Day and it's always a huge event! Mom gets free admission, flowers, and everyone gets to enjoy the baby musk oxen!
The Musk Ox Farm hosts concerts throughout the season from local artists to well as known national acts taking advantage of the most beautiful concert venue in all of Alaska.

Check in for events that range from fiber arts classes/demonstrations, wildlife talks, readings by authors, and much much more.
If you're visiting in the August, be sure to spectate or participate in the Musk Ox Farm's annual Running with the Bulls. The trail cuts through pastures and takes you safely past 80+ musk oxen, with the option of a 10k run, 5k run/walk, or 1k Kid's Fun-Run. All proceeds go towards taking care of the animals on the non-profit Musk Ox Farm. Don't miss out on this uniquely Alaskan one-of-a-kind race!
For a truly unique event, stop by in Oxtober for Oxtoberfest. You'll be treated to a complete farm to table feast featuring locally grown ingredients, locally brewed beers, German style wines, and a 12-piece Oompah band.