Photo Credit: Musk Ox Farm
Visit the Musk Ox Farm and the Reindeer Farm, which offer fun experiences for kids and adults alike, and allow you to get close to some of Alaska's unique wildlife.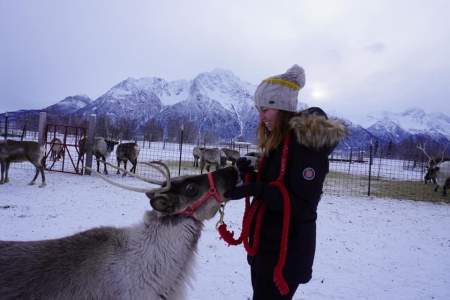 Season: Year Round $15 1 hour
In the agri­cul­tur­al Matanus­ka Val­ley just north of Anchor­age, you can pet a rein­deer or feed fresh wil­low to a bull moose. Set on a 200-acre plot in Palmer, the Rein­deer Farm has been in the Williams fam­i­ly for three gen­er­a­tions. Dur­ing the one-hour tour, you'll hear inter­est­ing, fun­ny, and insight­ful sto­ries about these wild ani­mals while walk­ing around the prop­er­ty. If you want to see the baby rein­deer, come in June!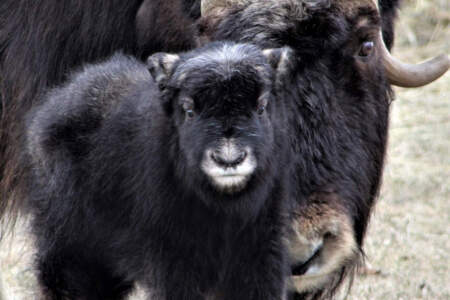 Season: Year-Round $14 45 min
The folks at this non-prof­it farm out­side Palmer were doing sus­tain­able agri­cul­ture long before it was cool before most peo­ple used such a term. Locat­ed 45 min­utes from Anchor­age, the Musk Ox Farm pro­vides a fas­ci­nat­ing look at the ani­mal rein­tro­duced to Alas­ka in the 1930s.