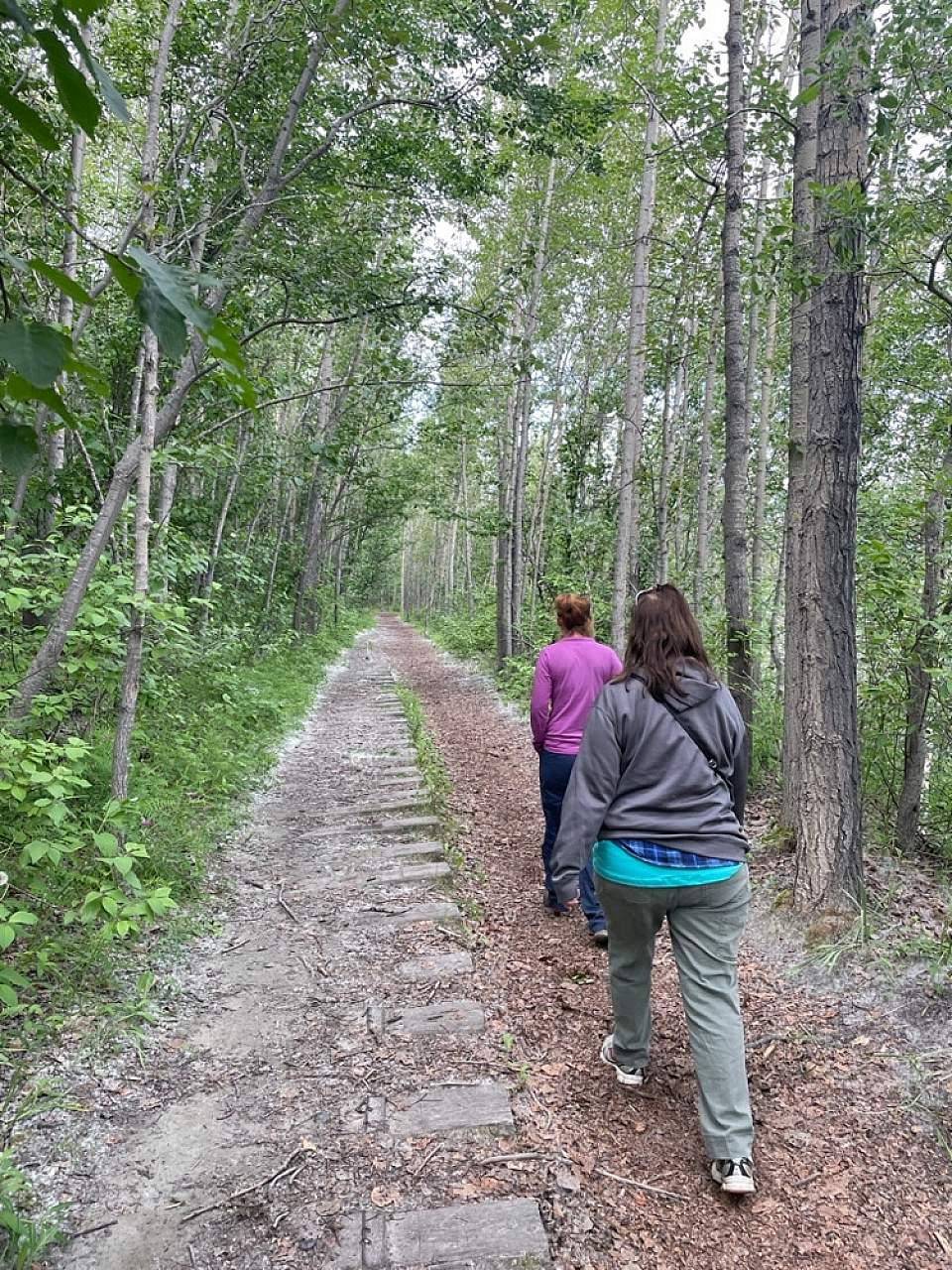 Locals refer to this route as the Rail Trail because it follows an old railroad bed alongside the Matanuska River. The Alaska Railroad ceased operations along these tracks in the 1960s, but tracks and old railroad cars dot the trail. In recent years, the area has experienced significant erosion and landslides along the bluffs, making portions of the trail difficult to traverse.
From the Palmer side, the first two miles are relatively easy walking, with a couple washed-out-but-passable sections of trail. The Moose Creek side parallels Moose Creek at ground level until it flows into the Matanuska River. From here, the trail continues southwest beside the riverbed before climbing along the bluffs.
The Rail Trail offers expansive views of the braided Matanuska River. Keep an eye out for bald eagles that occasionally perch on treetops above the trail and the remnants of the once-operational railroad tracks.
Worth noting: This trail does not climb above treeline; however, pockets of visibility are scattered throughout the forest, making it possible to enjoy the surrounding scenery. Take care when traveling after heavy rain, due to the erosive nature of the terrain.
Dogs must be leashed. This is a non-motorized, year-round trail.
Features: Running, hiking, depending on trail conditions; biking may also be possible
Winter: Cross-country skiing, depending on conditions
Want to explore with an experienced guide? Check out Revel Treks & Tours to plan your adventure.