Mat-Su Valley Zipline Tours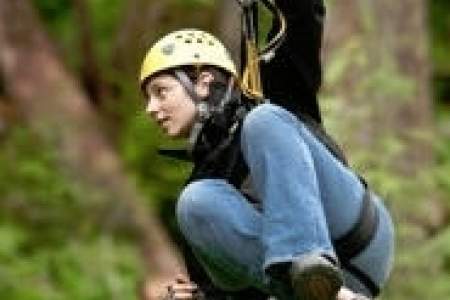 Season: May 19 to Sep 16 $164 3 hrs
Com­bine great views of the Alas­ka Range and Denali with the thrill of ziplin­ing. Set in the forest­ed ridges above the Tal­keet­na Riv­er Val­ley, this is the far­thest-north canopy tour in North Amer­i­ca. On these nine ziplines and three sus­pen­sion bridges, you can get up close to the birch, cot­ton­wood, and spruce trees of the bore­al for­est — it's earth's largest ecosys­tem and a crit­i­cal nest­ing habi­tat for migrat­ing songbirds.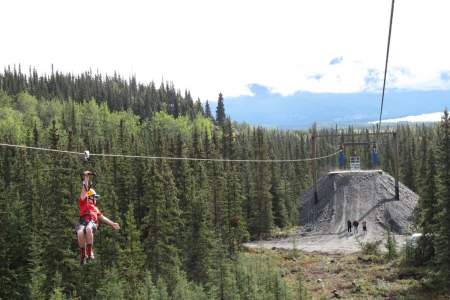 Season: June to Mid-September $99 2 hrs
Noth­ing gets your heart pound­ing like zoom­ing high above a glacial­ly carved val­ley. The Nitro and G2 are two of the longest zips in Alas­ka, and the G2 is the fastest in the state. You'll get the most amaz­ing minute or so of sight-see­ing you've ever had, glid­ing up to a half mile near the Matanus­ka Riv­er, and into the forest­ed area around Matanus­ka Glacier.