Things to Do in the Tongass National Forest
1. View the bears
The Tongass is one of the best places in the world to see coastal brown bears. Summer visitors regularly see both brown and black bears meandering around - sometimes on the street inside towns! But for the ultimate, mind-boggling encounter with coast brownies, visit Pack Creek on Admiralty Island, home to 1,5000 grizzlies, more than the grizzly population of the entire Lower 48 states. (The Tlingit name for Admiralty is "Kootznoowoo" or "Fortress of the Bears.") Other very productive bear viewing venues include the Anan Wildlife Observatory near Wrangell and Ketchikan, Margaret Creek (for black bears) near Ketchikan and Fish Creek outside of Hyder.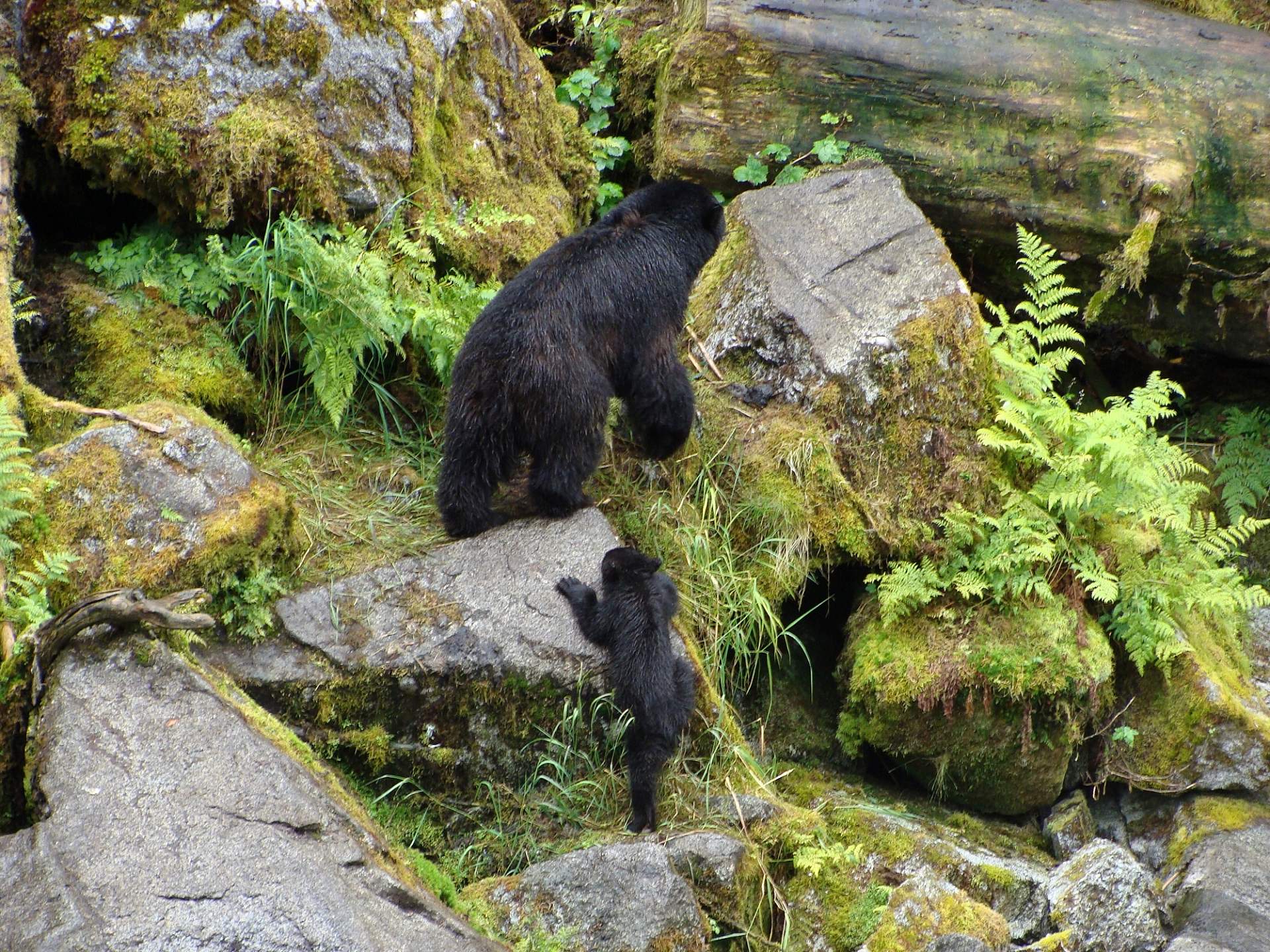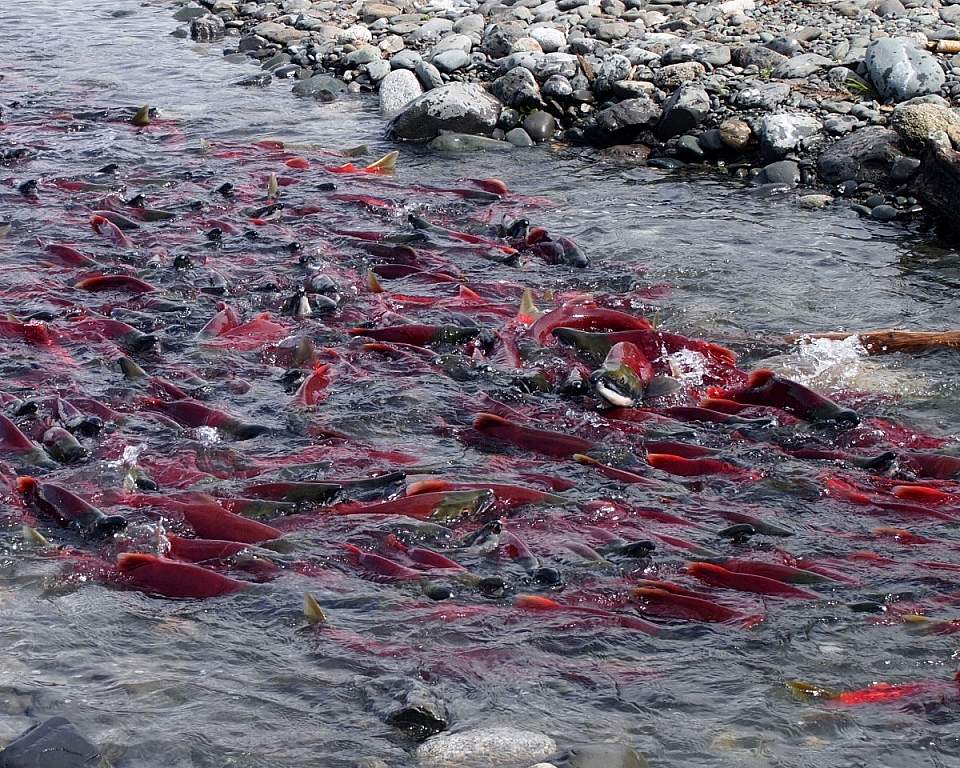 2. Enjoy the spectacle of Pacific salmon
Just about every Tongass stream concentrates at least one of Alaska's five species of Pacific salmon, offering many chances to view fish converging on spawning beds in the timeless climax of their extraordinary live cycle. (Depending upon regulations, you'll find opportunities for bankside fishing too.) Check out our salmon viewing guides for sites near Juneau, Ketchikan and Sitka.
3. Take a marine tour
The Tongass centers on a productive inland sea - a 500-mile-long archipelago with more than 1,000 islands interconnected by countless channels, fiords and bays. There is no place in Alaska with better viewing of marine wildlife - humpback and killer whales, Steller sea lions, harbor seals, sea otters and Dall's porpoises. Most communities offer great choices for touring the ocean by boat. Some tour operators even guarantee a whale, or your money back! Seabirds like murres, aukets, puffins, cormorants and gulls thrive in these waters, too. Be sure to download a PDF listing of common marine birds.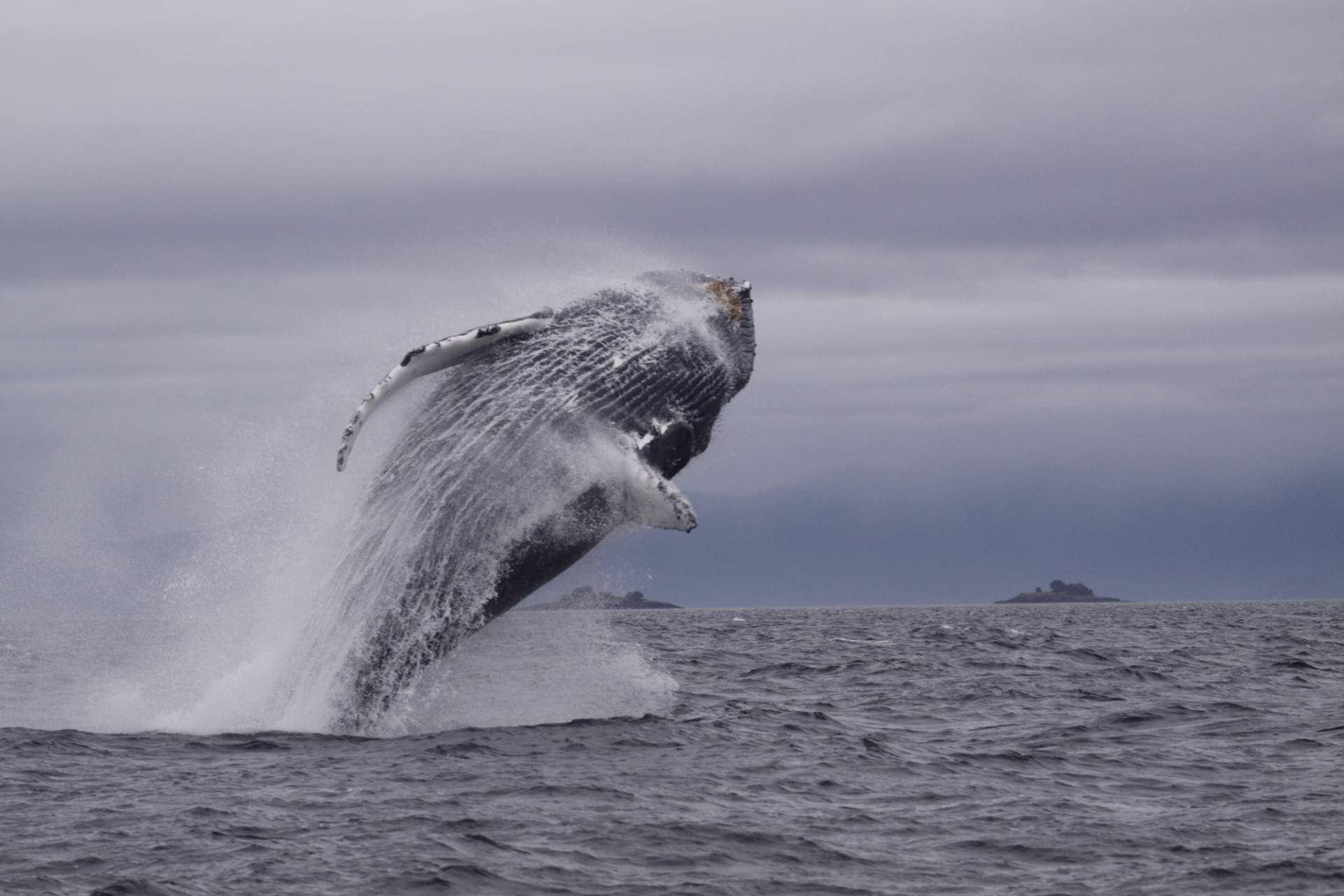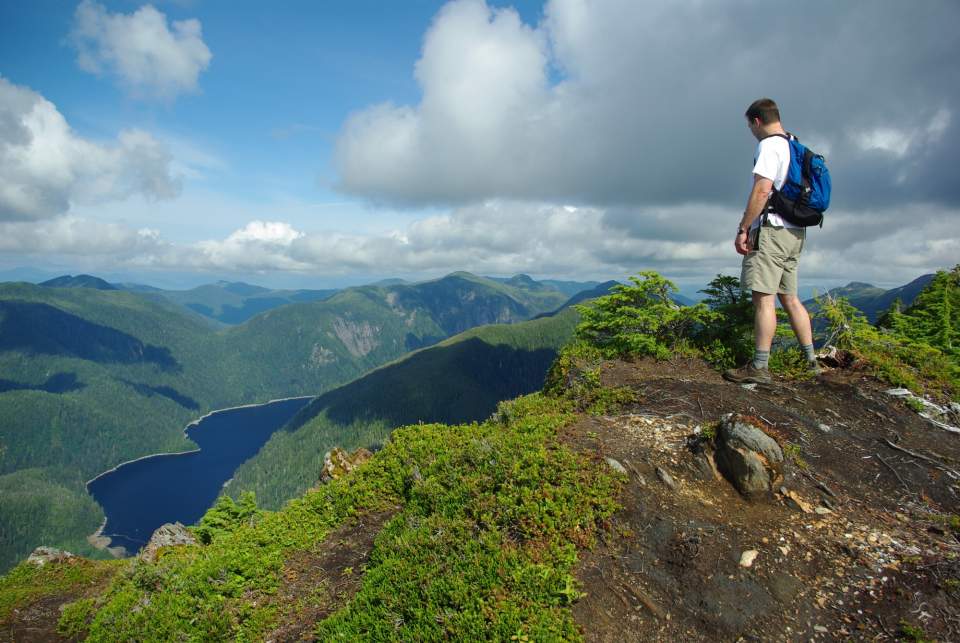 4. Go hiking
Even a quick stroll through the drippy, mossy and cathedral-like space within the Tongass rain forest will feel otherworldly. Include a glacier overlook, a roaring waterfall, a coastal vista - or a heart-thumping scramble up the side of a mountain - and you'll feel like you're the hero in an old-time adventure movie. The forest offers 700 miles of trails, many directly accessible from towns and port stops. Top hikes include the challenging West Glacier or easier Nugget Falls trails in Juneau, the Deer Mountain and Rainbird trails in Ketchikan, and the Indian River Trail in Sitka.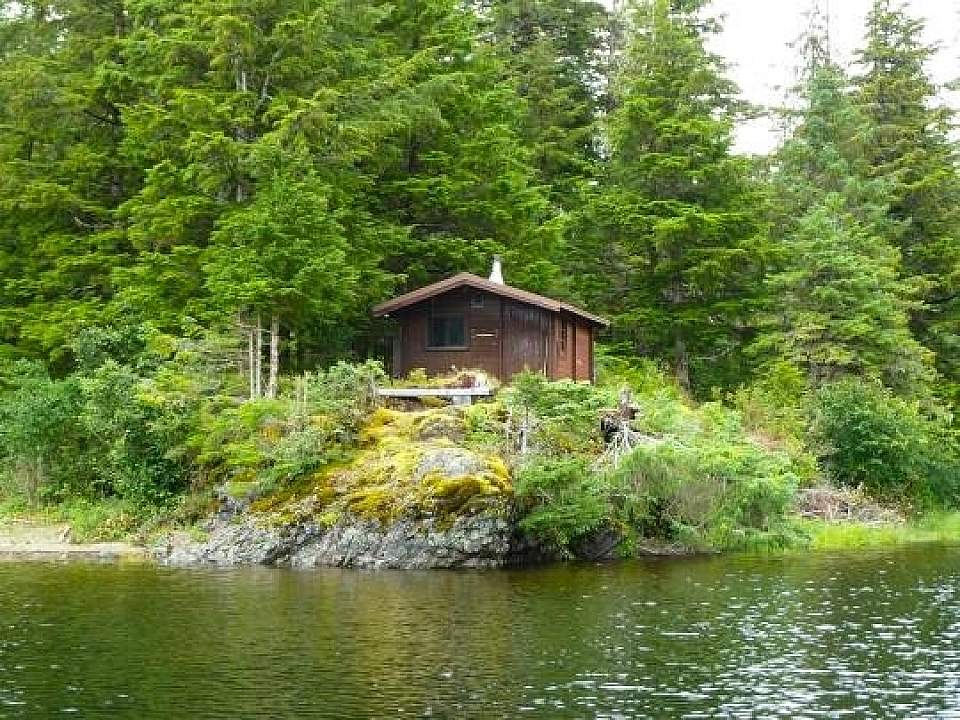 5. Stay in a public use cabin or go camping
The Tongass is famous for its extensive network of public use cabins, often scenic log structures situated in stunning wilderness settings far from other people. Visitors can enjoy a comfortable night with ceiling and walls between them and the rain, bugs and bears. More than 100 different cabins can be rented from $45 to $75 per night. Most require boat or floatplane access, with advanced reservations recommended. A few can be reached by trails or roads connected to towns. You'll generally need to pack in necessary gear and supplies to be self-sufficient for your stay. Camping is also a prime activity, frequently with direct access to beachcombing and fishing.
6. Encounter the ice age
Glaciers and icefields - remnants of Alaska's vast Pleistocene ice sheets - dominate the high terrain of Tongass's coastal mountains and fiords, with dozens of tidewater glaciers spilling bergs and bits into the ocean, rivers and lakes. These flowing rivers of ice include some of the most active and spectacular glaciers in the world, and can be very easy to visit. First try the Mendenhall Glacier at the world-famous visitor center a short drive from downtown Juneau. Tour boats carry visitors from both Wrangell and Petersburg for up-close encounters with the LeConte Glacier, the southern-most tidewater glacier in North America, deep inside the Stikine-LeConte Wilderness. For a stupendous look at the terminus of the largest tidewater glacier on the continent, large ship cross-gulf cruises often pass Hubbard Glacier in Disenchantment Bay.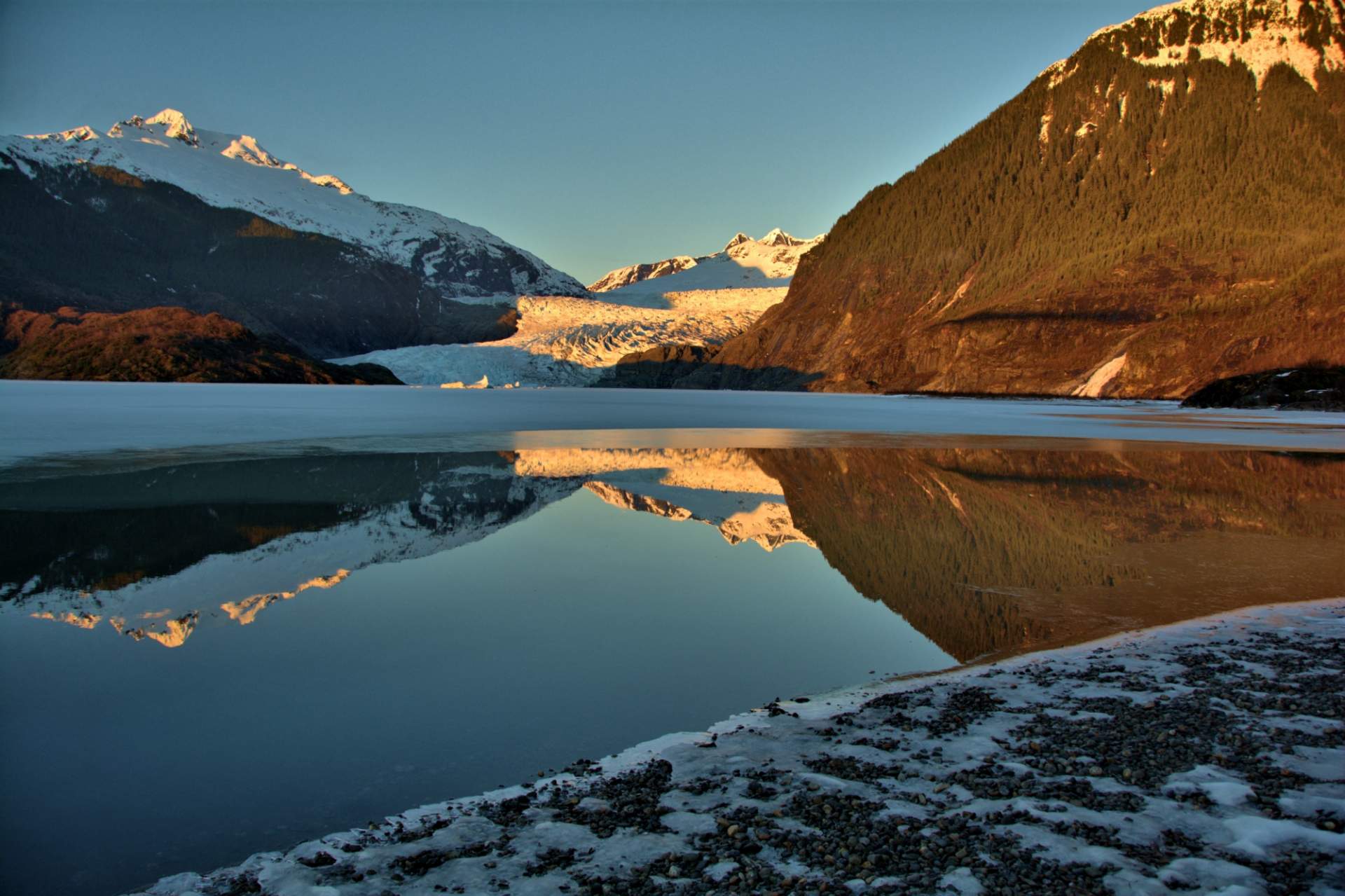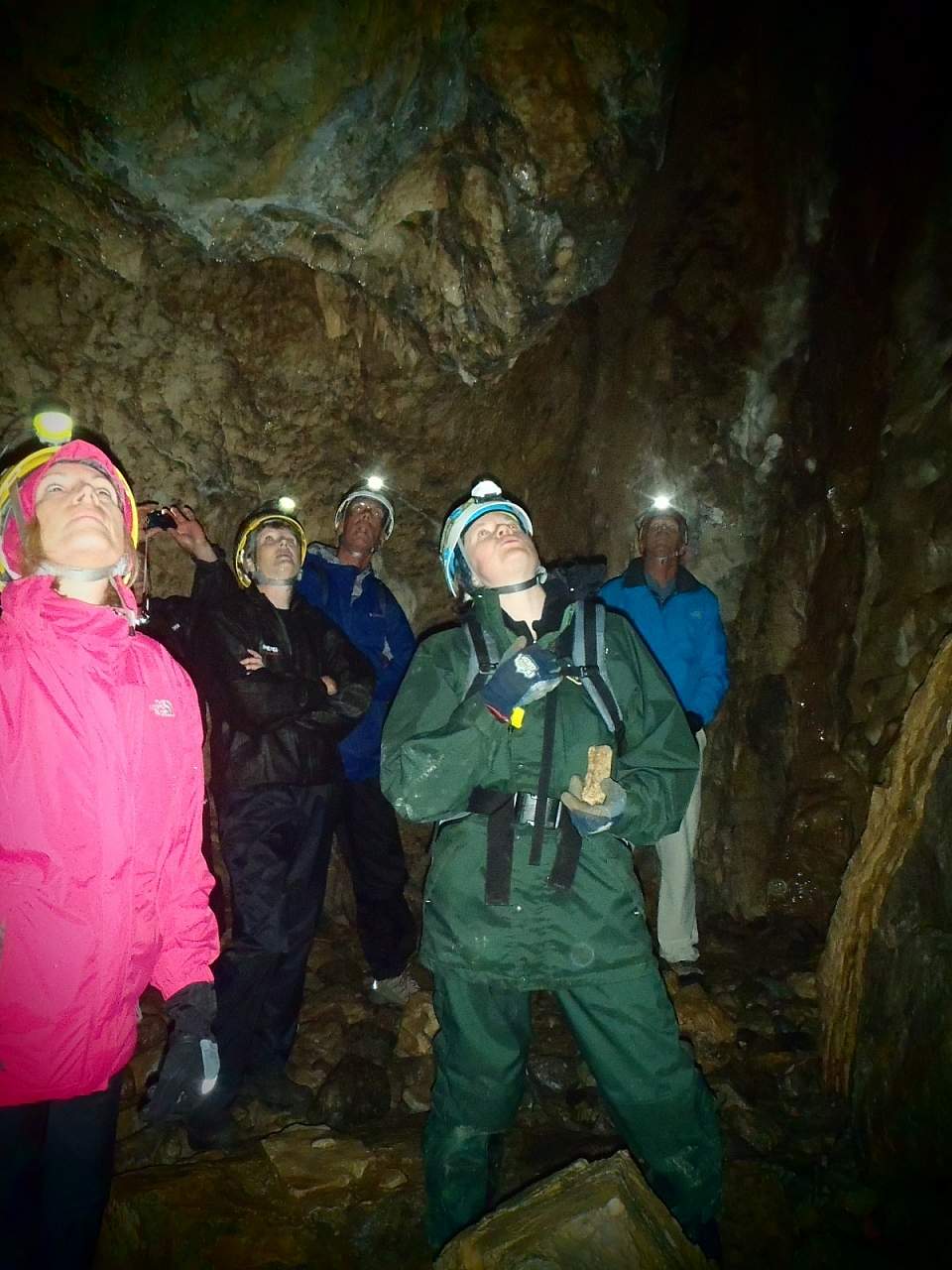 7. Soak in the hot springs
For a deep dip into Alaska's maritime vibe, the Tongass features a couple of coastal hot springs that can be visited, both situated in quirky enclaves in relatively remote locations. White Sulfur Springs centers on a public use cabin a short boat trip from the fishing outpost of Pelican, on the coast of Chichagof Island about 60 miles west of Juneau. For a venue inside a historic cannery hamlet, visit Tenakee Hot Springs. The community of Tenakee Springs is also on Chichagoff Island, about 50 miles southwest of Juneau by air and 140 miles by boat.
8. Spelunk into a limestone cave
Eons of 100-plus-inches of annual precipitation have dissolved countless caverns and sink holes from the limestone bedrock of Prince of Wales Island and several other islands located in the southern Tongass. With two miles of passages reaching deep underground, El Capitan Cave is Alaska's longest mapped cave, with an interpretive site and a two-hour guided tour (advance reservations required!) It's an adventure to reach the cave's location in the outpost of the Naukiti, a two-hour drive from Craig on the island's gravel road system. From Ketchikan, Kassan is about 33 miles by ferry, and Craig is a 60-mile-flight.
9. Explore a bona fide wilderness
The Tongass is huge! Why not focus your trip by visiting one of five of designated wilderness areas, often viewable from a boat or via a guided tour. In another state, each one of these might be a national park celebrated on the license plate.