You don't have to be an expert to scale a glacier. You can take a pleasure stroll across the ice if you like, or, if you're feeling ambitious, learn on the spot how to climb up an ice wall. NorthStar Helicopters can accommodate both desires, and any kind of ice walk in between, while introducing you to the majestic, 1,500-square-mile Juneau Icefield, Alaska's largest consortium of glaciers.
NorthStar offers three levels of tours:
Walkabout
The mellowest adventure, choose the one-hour Walkabout (3 ½ hours total), where you explore and snap pics of the glacier from a flat or rolling terrain.
Trek
If you want more of a workout, take the two-hour Trek (4 ½ hours total), where you hike over some uneven and steep sections while also learning about the glacier's environment (if you can handle a rigorous two-mile hike at home, you can do this trip).
X-Trek
The most challenging is the third level's 3-hour X-Trek (5 ½ hours total), where you'll learn some rope technique while exploring rugged terrain and perhaps even doing some vertical climbs along ice walls. Your reward is getting up-close views of ice caves, rather than just seeing them from afar.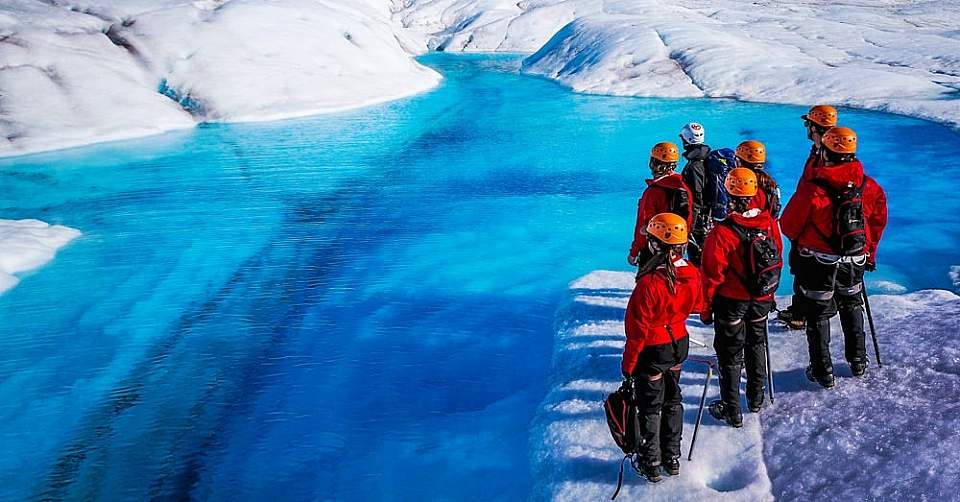 Fly-in Via Helicopter
Whichever trip you choose, you'll start at a helicopter airport eight miles from downtown Juneau. Then, you take a 20-minute helicopter ride to a glacier in the Icefield—perhaps Mendenhall, Taku, Hole-in-the-Wall, Thiel, Gilkey, Battle, or Herbert, depending on the particular day's best conditions. Along the way, you will view the sea-level forest give way to the granite peaks that surround the glaciers.
NorthStar Helicopters provides all of the mountaineering gear, from outerwear to boots, crampons, trekking poles or ice axes. All tours include a snack and a bottle of water to fortify you as you go along. And if you need a refill on your water? Plenty of people dip their empty bottles into the glacial waters, and rave that it's the best, cleanest-tasting H20 they've ever had.